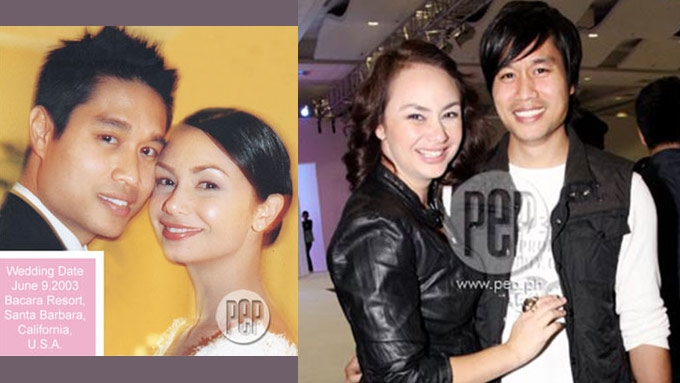 IMAGE Raymund Isaac and Noel Orsal
---
It's sad seeing "a great Christian couple" part ways.
The July 12 episode of DJ MO Twister's radio show Good Times With Mo revealed quite a lot about Donita Rose and her husband of 13 years, Eric Villarama.
One revelation was the total expenses for their wedding in California, USA, last June 9, 2003.
According to Mo, Donita spent "eighty thousand U.S. dollars."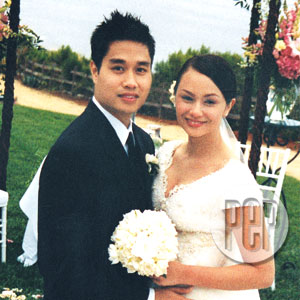 YES! magazine featured their wedding, and here are some snaps and details about their love story.
"When he was 11 and she was 13, he would often visit her house at Clark Air Base, in Pampanga, to play with her younger brother.
"Years later, Eric Ladines Villarama confessed to Donita Rose Ramos Cavett: 'I've been in love with you since we were kids. It has grown from puppy love all the way to the kind of love that I'm scared about.'
"By that time, she was a well-known star named Donita Rose, and he was an ad agency art director."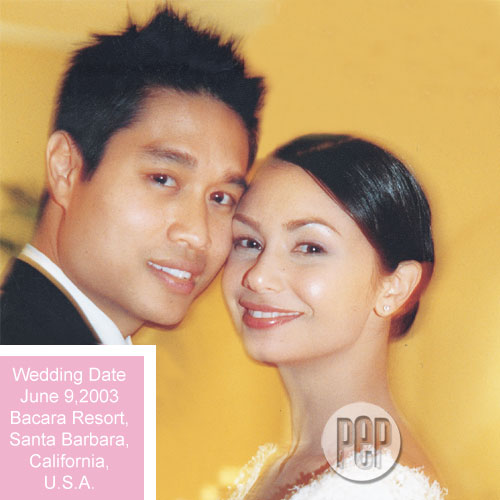 "For a time, they maintained a long-distance relationship, because her work kept her in Singapore and he was based in California.
"But their religious beliefs kept them together while they were apart."
The two had a outdoor wedding in Bacara Resort, Santa Barbara, California.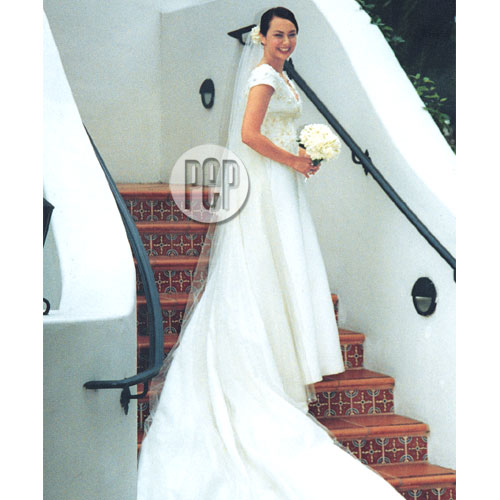 The June bride wore an Inno Sotto wedding gown, which had a V-cut neckline and back, princess sleeves, and an A-line skirt. Delicate bead work accented the bodice.
Donita then described, "I felt like a princess."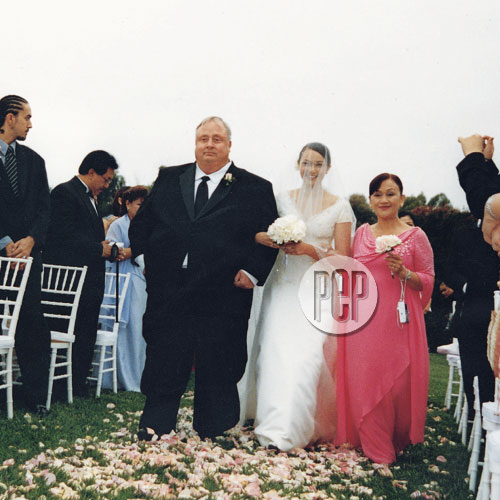 "Donita's proud parents escorted her down a path strewn with rose petals.
"Before asking Donita to marry him, Eric first had to ask her mom, her dad, her pastor, her talent manager, and others on whom the former MTV veejay depended for spiritual guidance.
"They all said yes to Eric.
ADVERTISEMENT - CONTINUE READING BELOW
"Said Donita: So that's when I cried and I broke down. 'Yes, I'll marry you!'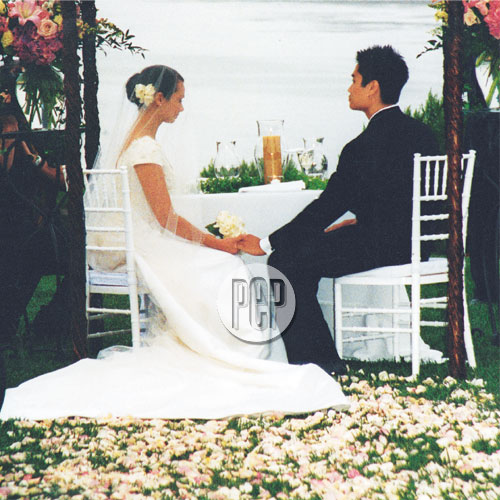 The backdrop for the wedding was a picturesque cliffside by the beach.
"Parang Baguio ang lamig," said celebrity photographer Raymund Isaac, Donita's dear friend, to YES!
The magazine described their union "a love that waited."
Donita was then quoted as saying, "I love Eric because he loves me for who I am. You know, even if I have ten million pimples on my face. I go, 'Sweetheart, I'm so ugly.'
"And he says, 'Don't you ever say that, you're beautiful! You're the most beautiful girl in the whole wide world. 'Tapos, naniniwala naman ako."
Going back to present and to the sad ending of Donita and Eric's love story, we can only agree with Mo when he said, "It's heartbreaking."