Summit Media held its second Digital Summit at the Samsung Hall in SM Aura Premier on August 2.
Attended by 1,500 guests representing various companies and advertising agencies, the country's largest lifestyle media group tackled in detail the art of storytelling in the digital era.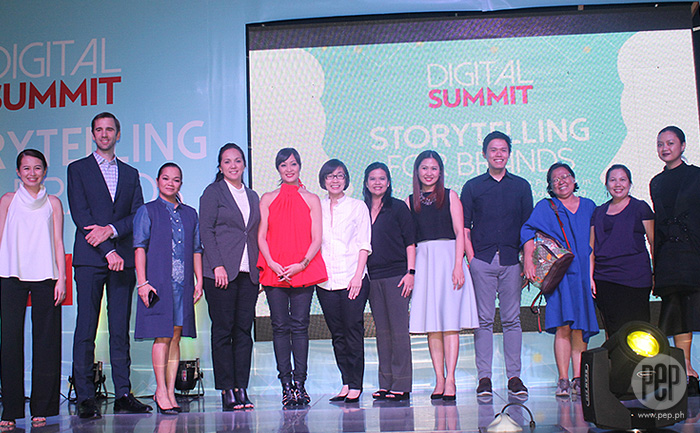 (L-R) Cosmo.ph Editor-in-Chief Jillian Gatcheco, Hearst Magazines International VP Business Operations Christ Guenther, Summit Media Group Advertising Director Flo Bienvenido, Summit Media Group General Manager Edna Belleza, Cosmopolitan Philippines Editor-in-Chief Myrza Sison, Summit Media President Liza Gokongwei-Cheng, Summit Media Director for Digital Strategy & Operations Amina Rillo, Head of StoryLab Iza Santos, Head of NativeLab Mikey Agulto, YES! magazine and PEP Editor-in-Chief Jo-Ann Maglipon, PEP Managing Editor Karen Caliwara, and Preview Editor-in-Chief Isha Valles


Summit Media President Lisa Gokongwei-Cheng opened the day with a quote from social media-maven Gary Vaynerchuk: "Content maybe king, but context is god."
An all-day affair, it featured five talks about the aspects of content marketing and the advantages of native advertising.
Here were five major key points:
1. Story is in the telling.
Edna Belleza, Summit Media's group general manager, started the session with an overview of today's digital landscape.
With an array of social media platforms prevalent, the Netizens, she said, have been living in "micromoments"; thus, content must be "always-on, concise, and unintrusive."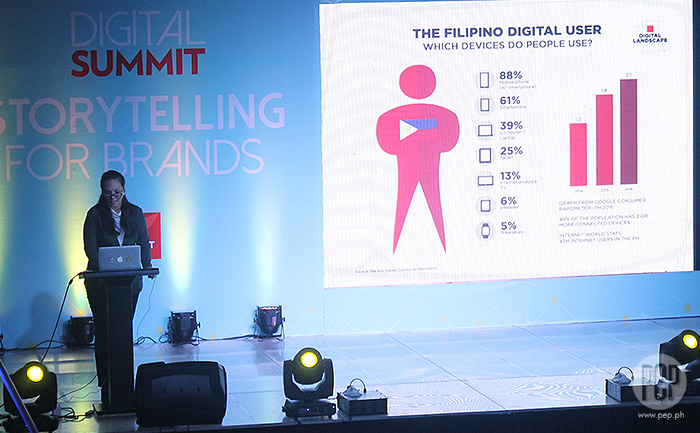 2. Creativity and consistency are critical.
When done wrong, native or branded content can stick out like a sore thumb.
Hence, Hearst Magazines International Vice President of Business Operations Chris Guenther underlined the need to "deliver compelling content in [our] tone of voice."
He also emphasized that native content is primarily for awareness, not conversion.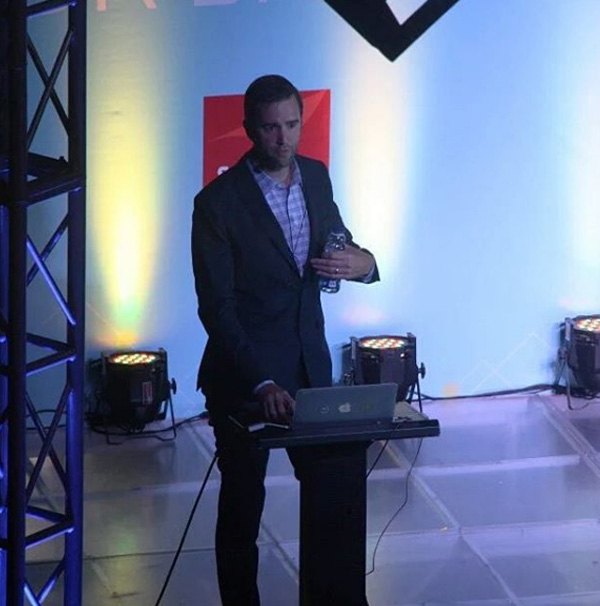 3. Video as an emerging format
Social-media sites have been updating their respective platforms to accommodate the ever-changing and ever-growing demands of photos and videos.
Director for Digital Strategy & Operations of Summit Media Amina Rillo highlighted that "your video needs to feel like a story than a commercial. Know your audience and customize content for them."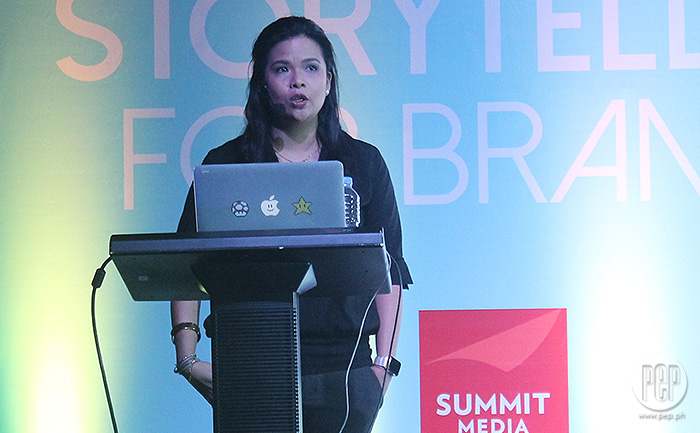 4. Tell stories in series.
Iza Santos (left), head of StoryLab, and Mikey Agulto (right), head of NativeLab, enumerated "10 things they have learned from native advertising," one of which was, "Native is better in series."
Add to this, "Hard sell doesn't sell."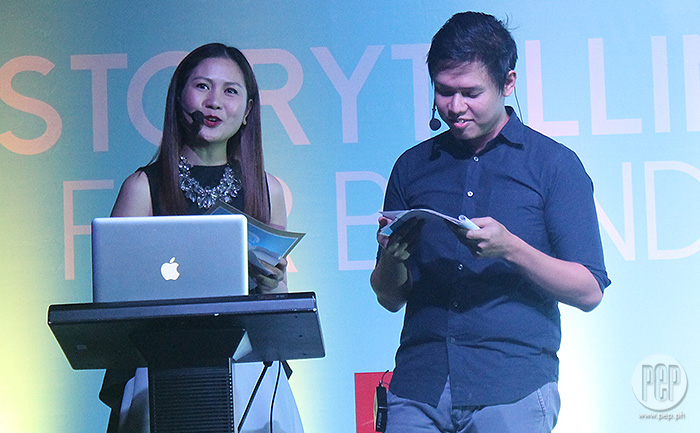 5. Know what your brand delivers.
The last part was about content secrets of four websites: PEP.ph (Philippine Entertainment Portal), Preview.ph (formerly StyleBible.ph), Spot.ph, and Cosmo.ph.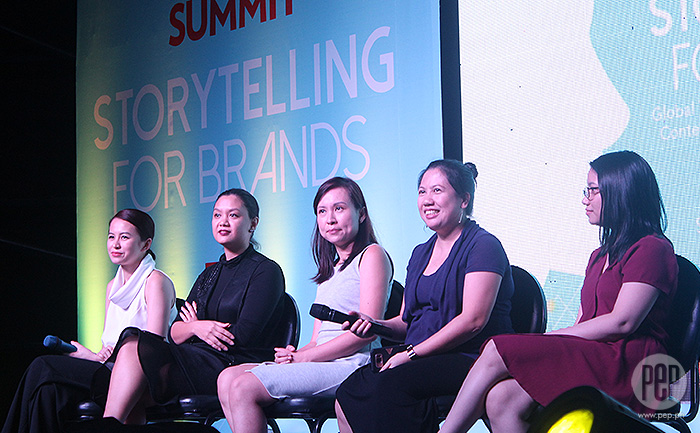 Jillian Gatcheco (far left), editor-in-chief of Cosmopolitan Philippines, took cue from Cosmo girls' profiles to figure out their beat. She stressed, "Data is the boss."
Preview's Editor-in-Chief Isha Andaya-Valles (middle left) spoke through the lenses of fashion and how influence has been a key ingredient to tapping the hard-core Preview Girls among their readers.
Spot.ph Editor-in-Chief Jo Manalastas (center) shared how to make effective and relevant listicles, a format which has become popular due to its bite-sized and curated information.
Lastly, PEP Managing Editor Karen Pagsolingan-Caliwara (second from right) related how a single story can generate millions of page views by presenting all sides, all angles, and all elements.
She also did a major throwback, recounting how its scoop about Gretchen Barretto and Dawn Zulueta's feud generated more than one million page views almost ten years ago and two months after the beta site was launched.
Head of Summit Content Labs Leslie Bulatao (far right) joined the ladies on stage during the Q&A session.