Alden Richards's grandparents Lolo Danny and Lola Linda had a grand celebration for their 47th anniversary.
Three years before their golden year, the couple had a lovely surprise wedding last August 8, 2016 at the Chapel of the Hill, Tagaytay City.
Lolo Danny's reaction when he first saw his stunning bride was priceless.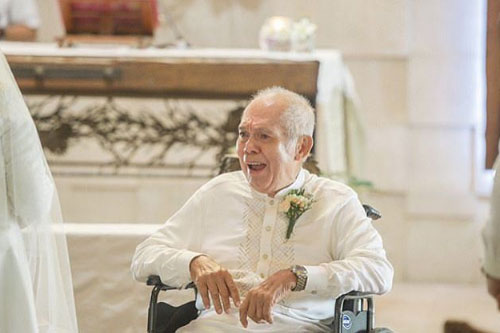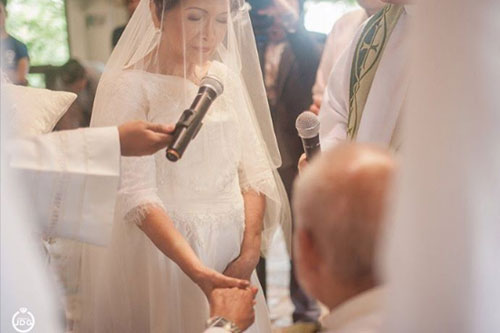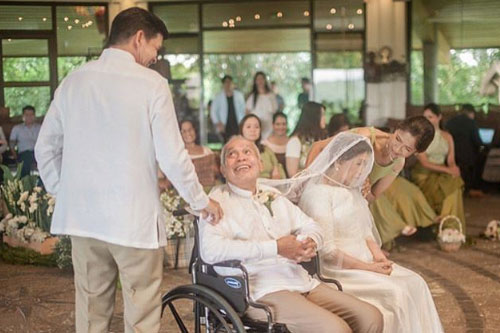 The wedding was attended by the family's relatives and close friends.
Here's the Pambansang Bae with his cousin, April.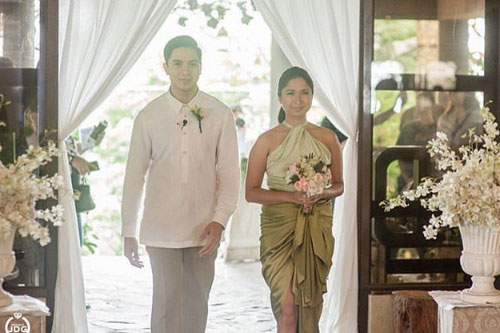 Following the wedding ceremony was a reception at Sonya's Garden.
MORE PHOTOS
Lolo Danny and Lola Linda's family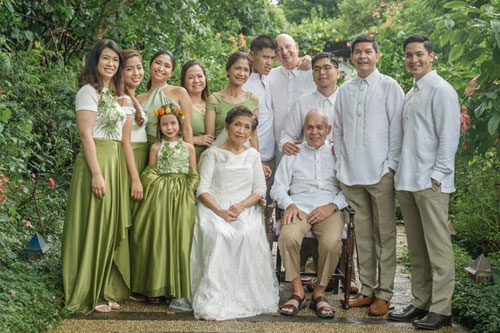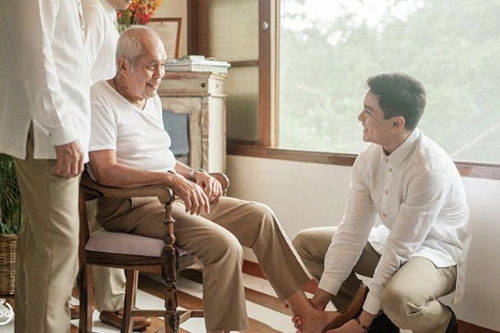 Indeed, there's a "happily ever after."