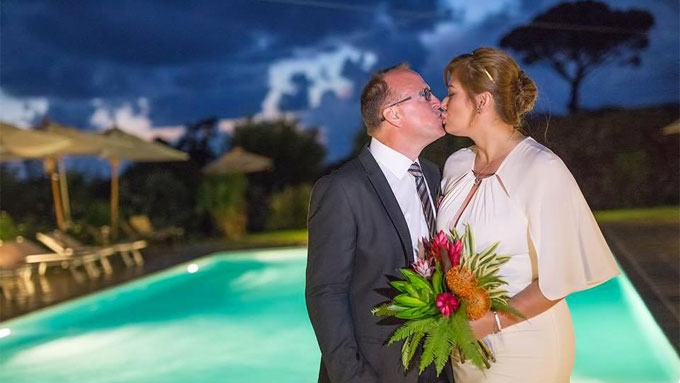 IMAGE Francine Prieto on Facebook
---
Francine Prieto's forever with American beau Frank Shotkoski started last September 22, 2016, when they exchanged "I Dos" in a simple wedding ceremony at the villa-style, boutique hotel Casa Mariantonia in Capri, Italy.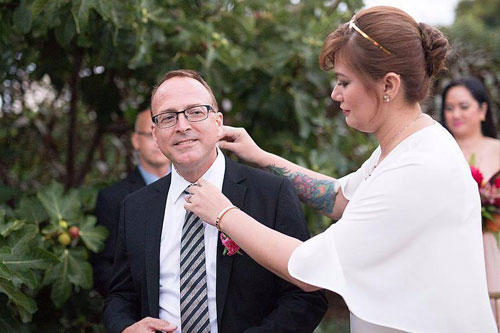 The bride wore an off-the-rack white Halston Heritage wedding dress and a pair of custom-made Anton Viva wedding sandals, a well-known Italian cobbler.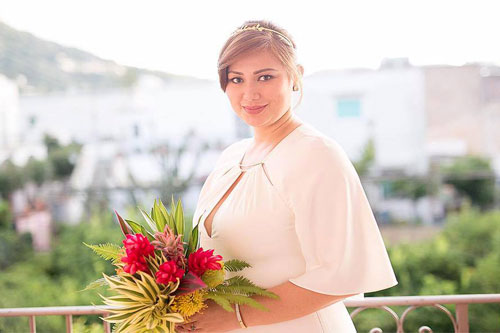 Francine Prieto on Facebook
The venue's tropical set-up and wedding bouquet were care of Capri Moments.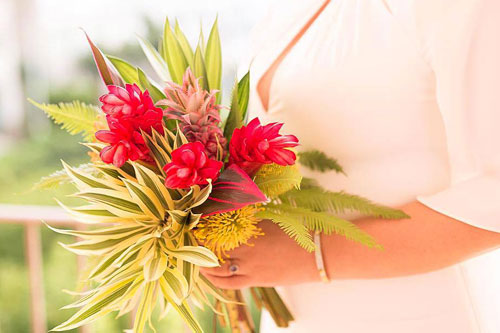 The groom is an American molecular biologist.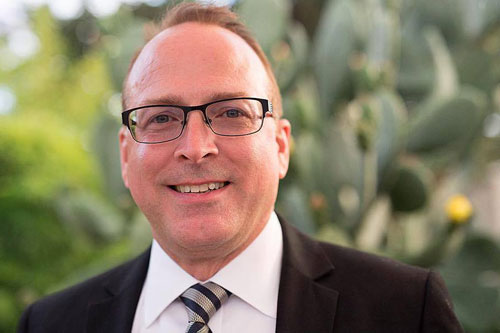 Their official first kiss as Mr. and Mrs. Shotkoski.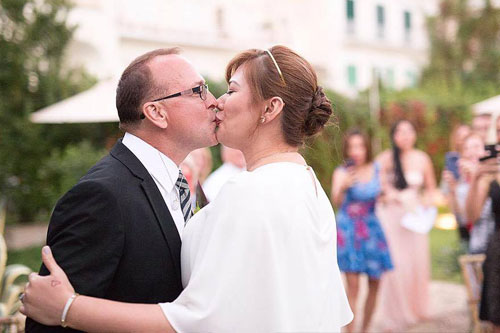 The wedding cake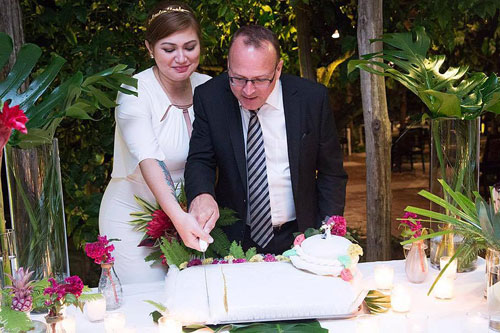 In an Instagram post, the actress wrote a sweet note to her new husband: "I knew I did from that first moment we met. It was.... Not love at first sight exactly, but-familiarity. Like: oh, hello, it's you. It's going to be you."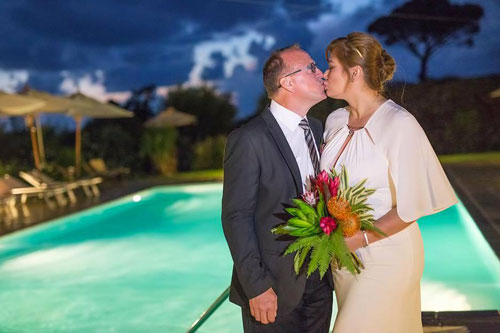 In another Instagram post, Francine wrote, "Everyone deserves a happily-ever-after."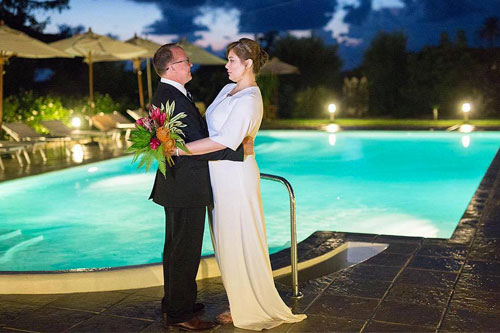 Frank and Francine met through a common friend in December 2014.