Today, December 16, Sharon Cuneta and Kiko Pangilinan's eldest daughter Frankie turns 16.
On Facebook, the Megastar posted this short and sweet birthday greeting, "Happy 16th birthday, Simone Francesca Emmanuelle Cuneta Pangilinan!!! I lover you sooooooo much!!! May God bless you and surround you with His angels always.
"And always remember: 'Never fear, Mama's here!' ad will be here for you forever."
How time flies!
About 10 years ago, Frankie was quite a shy girl.
When YES! magazine published this photo, the caption read, "Eto si Miel [left], pose nang pose. Eto namang si Frankie, sunod-sunod sa sister niya. Binabantayan."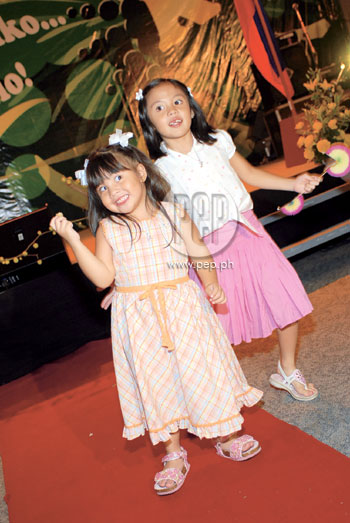 But each time her parents would bring her to parties, she would gladly with sister Miel.
When she also joined her mom in a McDo commercial, the fans already noticed her acting potential.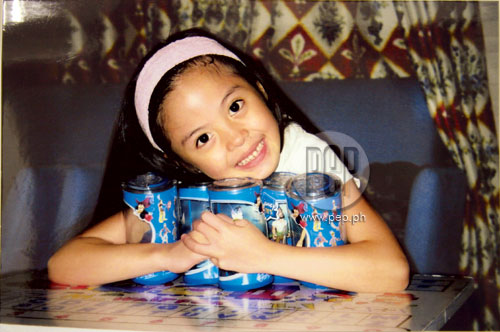 Now here are fast facts about the birthday girl.
1. Senator Kiko described her "my mini-me."
And it won't come a surprise if she will follow in her dad's footsteps in the future.
She excels academically, writes and speaks well, and is visible in some of her dad's political activities.
2. But she can be an artista, too, like her Mommy Sharon and Ate KC Concepcion.

In August, she did her cover of the Megastar's first hit single "Mr. DJ" on Eat Bulaga!
It was the first time she performed live on national television.
She can also play the guitar, piano, drums, and violin.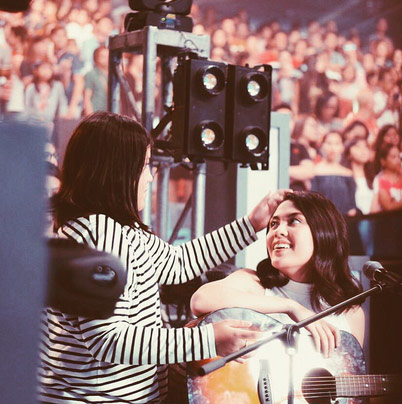 3. Sharon Cuneta says Frankie inherited a lot of her "ugali."

In a previous interview, she related, "Frankie is the one, not just in singing pati sa ugali, actually lahat ng anak ko, meron akong ugali na meron sila, pero si Frankie yung pinakamaraming nakuha.
"Nakakatuwa kasi, di ba, baligtad, kasi siya yung kamukha ng Daddy niya [Kiko Pangilinan] pero sa akin namana ang ugali."
4. KC finds Frankie very sweet.

The latter would usually send or write via post-its a feel-good message for the Kapamilya star.
On Instagram, KC wrote, "Frankie bear stole my heart as a baby, when her big, bright eyes looked at me as if to say, 'we're together, big sister!' She still has my heart. ILYSM kaks!!!"
5. Her younger sister Miel describes her an "amazing sister."
Here's an excerpt from her message posted by Sharon on her Facebook account:
"Thank you so much for everything, from introducing me to all the characters in How I met Your Mother, [MURDER TRAIN] trying so hard to teach me how to bake [no matter how many eggs I spill on the table] and for just being an amazing sister.
"Even though we fight, I still love peeking and eavesdropping in on you while you watch YouTube tutorials.
"Thanks for putting up with living with me for the past 3 years in the same room together, no matter how late you stayed up with the lights on, I still loved staying with you [mainly because you had all the deets and the latest music, but also because you were funny] I can't believe you're turning 16 naaaaa!!!"
6. She is an "AlDub fan for life."
7. Presently on top of Frankie's likes is Moana, especially the movie's soundtrack.
On Twitter, she raved, "Finally caught MOana and I've never loved a Disney Movie more. All hail the brown skinned island girl."
And how does Frankie feel about turning 16?
Still on Twitter, she posted, "So pretty much, in summary, I am turning sixteen and I am terrified if that wasn't already apparent."
Happy birthday, Frankie!
With additional text: Karen A.P. Caliwara