A few minutes after director Gino Santos posted on Instagram a photo of Billy Crawford's proposal to Coleen Garcia, he showed a glimpse of the lady's engagement ring.
It was sparkly!
The guy who directed three of the 24-year-old actress' movies #Y (2014), Ex With Benefits (2015), and Love Me Tomorrow (2016) related that he was one of the first people to know about Billy buying "that ring" for his girlfriend.
Via Insta Story, Gino showed a clearer photo of the ring.
Though it was quite hard to see the cut, it definitely was massive.
Then Instagram user @joanzkie posted this video showing how Billy proposed.
Before the 34-year-old host/performer got down on one knee, there was a video presentation which ended with these words, "So to my boss lady, my everything, allow me to keep my promise."
You have to watch it until the end...
...because it showed a close-up of Coleen's diamond studded ring.
The shape appeared to be round, and the weight of the main diamond seemed no less than two carats.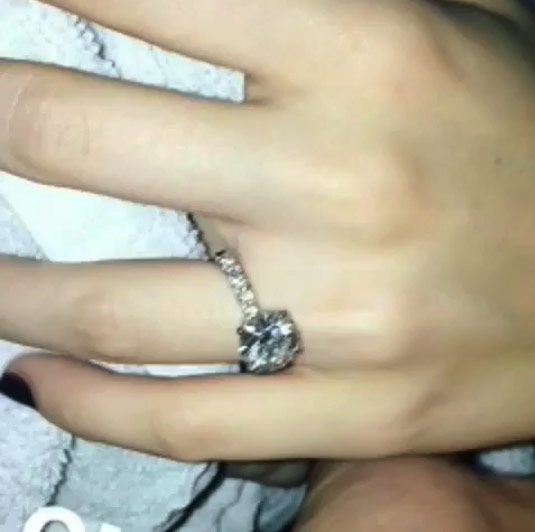 Another close-up shot
Billy and Coleen became a couple in July 2014.
They proposal happened at Ninyo Fusion Cuisine and Wine Lounge in Loyola Heights, Quezon City.