Ehra Madrigal is now married to her businessman fiancee Tom Yeung.
Her dream wedding happened earlier today, March 3, 2017, at the Holy Rosary Parish Church in Boracay.
Tim Yap, who was one of the guests, was able to capture the bride's moment while walking down the aisle.
Meanwhile, the 31-year-old actress' stunning look was courtesy of Mickey See, who did her makeup, and Jerry Javier, who was in charge of her hair.
What a lovely bride!
The intricate lace designs on her off-shoulder gown were eye-catching.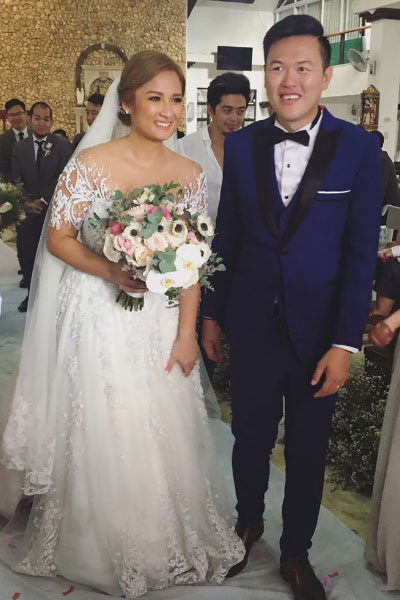 The couple got engaged in Dubai last year.