Daniel Matsunaga gave credit to his Brazilian mom Geralda for being his constant source of strength whenever trials come his way.
"My mom is not just my mom, she's my best friend. She's always there for me," he said.
Daniel left home at 15 years old to pursue a modelling career.
The model-turned-actor told PEP.ph (Philippine Entertainment Portal) during his launch as the first male celebrity ambassador of Men's Club for Avon, "And at that age, you don't see people leaving their parents and live by themselves if their parents don't trust them."
Now 28 years old, Daniel said that despite living independently for several years, his mom has been his driving force.
"I've been modelling in 25 countries. I encountered a lot of difficult times that I got to learn from.
"There was a time when I got stuck in a train. My passport was out. I was with my friend. Stuff like that.
"There was a time I was saving my money a lot, then I got really sick. I didn't want to tell my mom."
One of his mom's perennial reminders is to put God above everything else.
He elaborated, "There are a lot of things that you don't know is going on outside the world.
"You don't know what can happen to you.
"And you really have to pray and to put God first."
Daniel was the Big Winner in ABS-CBN's reality show Pinoy Big Brother: All In in 2014.
Days before the announcement of winner, known as the PBB Big Night, avid viewers of the show witnessed Daniel cry for the first time when he got reunited with his mom Geralda.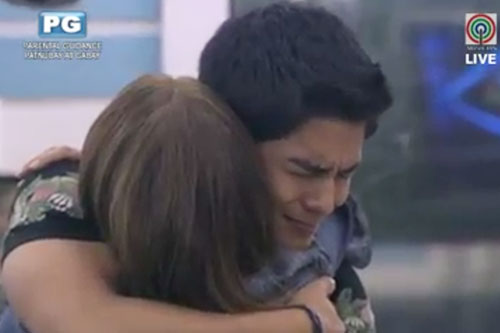 Both mother and son were moved to tears as they hugged each other tightly.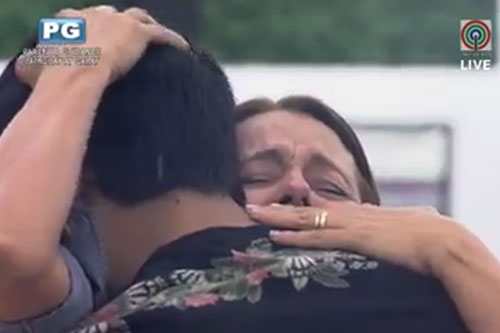 Fast forward to present time, Daniel told PEP, "My mom, she's the best person in the world. I wouldn't be here if not because of her."
He also thanked Mommy Geralda for trusting him and allowing him to explore the world on his own, and carve his niche.
Daniel reiterated, "My mom, my parents, they're the best people in the world, their heart is so true, so godly.
"She taught me everything. I am who I am today because of her."