In a spur-of-the-moment decision, Kris Aquino decided to host a simple yet intimate housewarming party even though her new home in Quezon City is "not yet 100 percent complete."
Kris had just finished watching the movie Wonder Woman in Eastwood City and was on her way home for a potluck dinner with her sisters and Vice President Leni Robredo when she thought of organizing an impromptu house blessing.
In her Instagram post today, June 11, Kris wrote: "I invited my Ate & Pinky to come over for early dinner, right after I had a Wonder Woman movie date w/ my sons & @jillrobredo & @jpgrobredo and I came from looking at property in Tarlac (yes fulfilling my organic garden & 8 mango trees dream)...
"Then I texted my good friend Fr. Betbet to please come to bless our home since 2 of my sisters would be present for a potluck dinner & VP @lenirobredo & @aikarobredo would come over to join us?"
Kris added that her house blessing happened with "just 6 hours notice."
For the potluck dinner, Kris had her guests seated at the dining area situated near the pink front door of her home.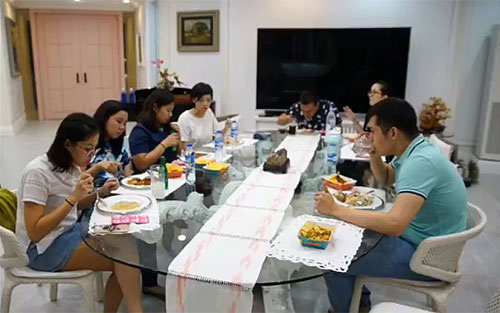 Kris previously mentioned that her house doesn't have a living area because she opted for "maximum space" for her kitchen.
She also said that she has a lanai by the pool area where guests can enjoy relaxing chitchat.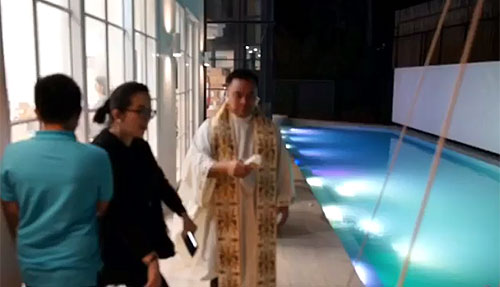 The hanging sofa bed by the poolside looks comfy enough for visitors to lounge in.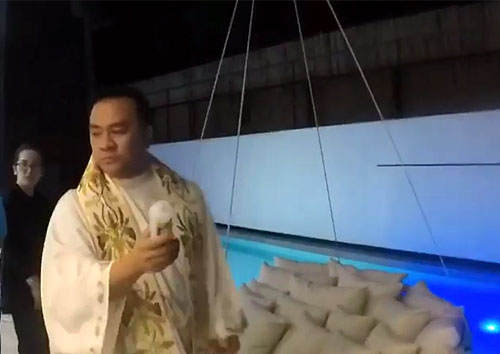 A jovial VP Leni Robredo was spotted picking up her share of the traditional houseblessing coins at the area where a collection of paintings hung by the plain white wall.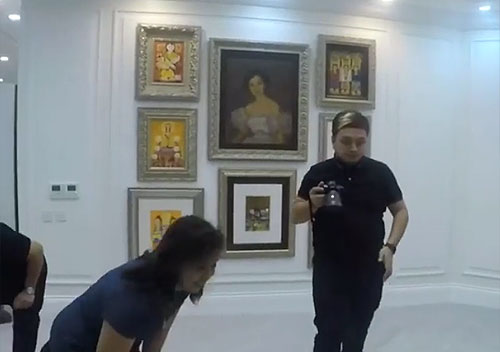 Talking about her simple housewarming party, Kris said, "BUT the most important thing is that Kuya, Bimb & I feel the abundant love & friendship from those closest to our hearts."
Seen below: Jillian, Josh, Tricia, VP Leni Robredo, Kris, Bimby, and Aika.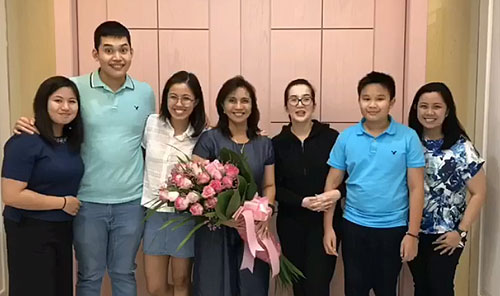 Here's the complete video collage of Kris's house blessing:
In the comments section of her post, Kris responded to a netizen who noted that her new home looked similar to the Queen of All Media's previous house in Greenmeadows.
To this, Kris replied, "Yes- iisa ang gusto ko, it's just 4X bigger [heart emoji]"
The 46-year-old TV host added that once the furnishings of her new house are completed, her next target is to build a rest house in Tarlac.