Less than three weeks before their church wedding, Alfred and Yasmine Vargas had released their stunning prenuptial photos on social media.
Serving as their stunning backdrop was Italy.
In an exchange of messages with Yasmine via Instagram Direct earlier today, July 5, she explained why they chose Milan and Venice as their prenup shoot locations.
The 29-year-old mother of two told PEP.ph (Philippine Entertainment Portal), "I was born and raise in Milan, my family lives there, and we visit them every year."
Venice, on the other hand, "is one of our favorite places to visit."
She recalled, "When Alf [Alfred] came to Italy 9 years ago to meet my family, we went there, and it was very romantic.
"We have plenty of wonderful memories there."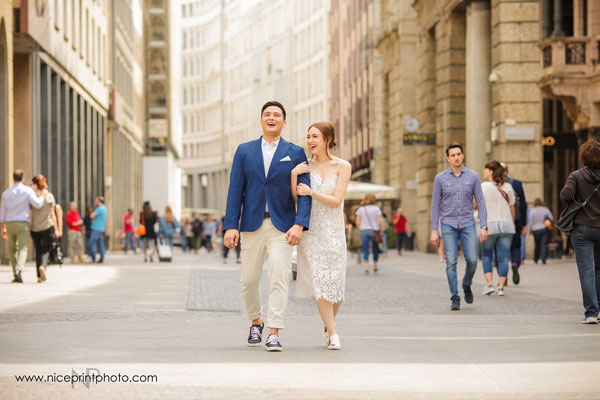 Alfred and Yasmine were married in a civil ceremony seven years ago.
They have two beautiful daughters namely Alexandra Milan, 6, and Aryana Cassandra, 5.
This year, the proud parents are set to tie the knot again via an intimate church wedding happening on July 23, at the Manila Cathedral in Intramuros, Manila.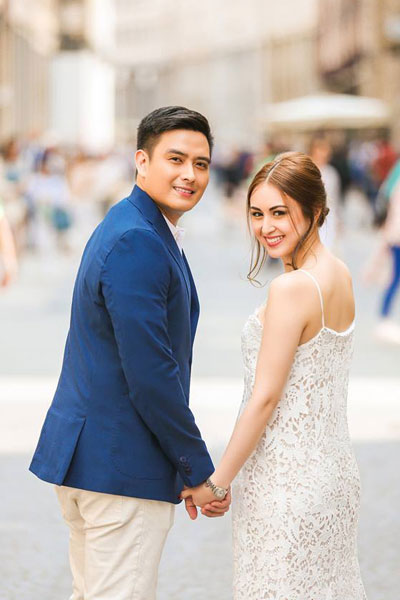 Back to their prenup photos which were taken by Nice Print Photography, one of the locations was the iconic Duomo di Milano or Milan Cathedral, where Alfred and Yasmine posed with the pigeons at Piazza del Duomo.
A trip to Milan wouldn't be complete without visiting this most popular square found at the heart of the city.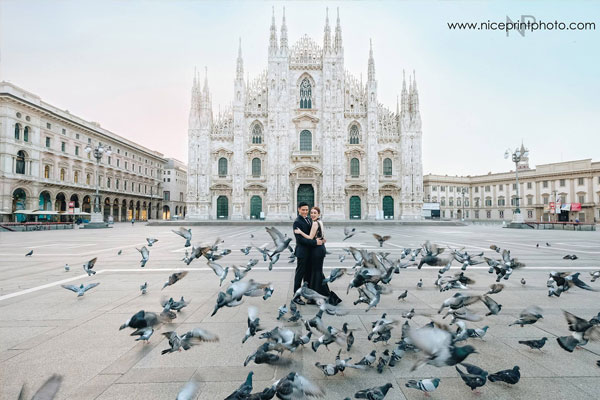 A two-minute walk from the piazza would lead to one of the oldest malls.
The lights at Galleria Vittorio Emanuele II, Milan's elegant shopping arcade, added drama to Alfred and Yasmine's kissing photo.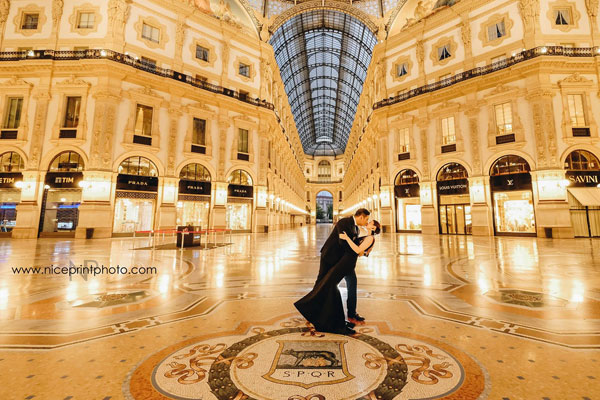 The couple also included Venice's most astounding tourist spot Piazza San Marco or St. Mark's Square in their shot list.
One of the most crowded attractions, it is surrounded by historical landmarks such as "Italy's most mosaicked cathedral" St. Mark's Basilica (at the back), Campanile de San Marco (rightmost), and the late 15th century bell tower Torre dell'Orologio.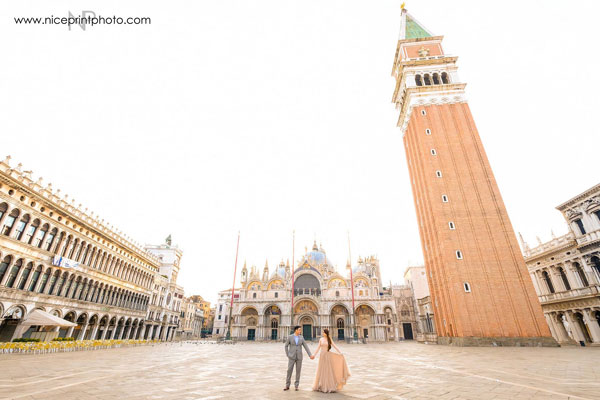 And what's a trip to Venezia without a journey along the waterways of the Grand Canal on a gondola ride?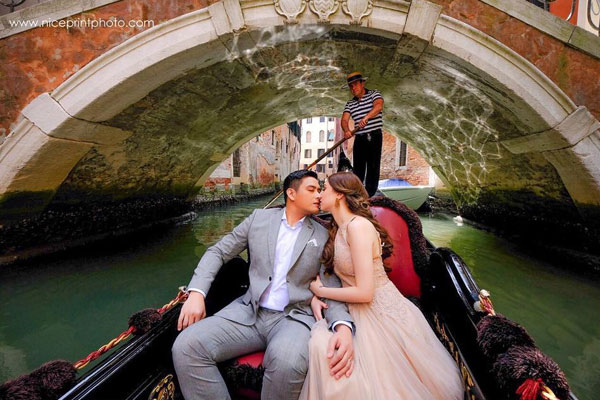 Best wishes, Alfred and Yasmine!