"There's no hood like motherhood."
It isn't every day that women get to share the same life-changing experience of pregnancy together.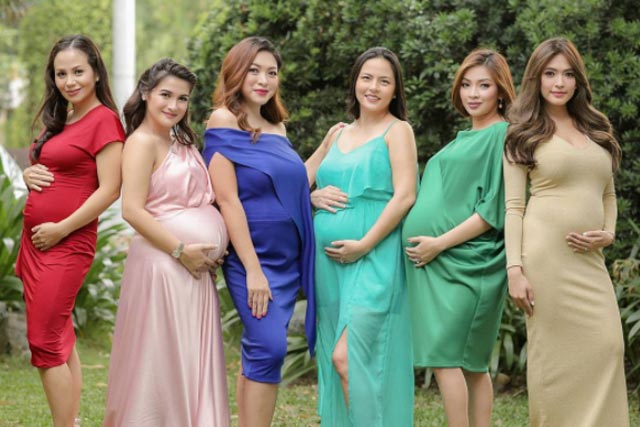 Celeb moms-to-be (L-R) Nikka Martinez, Camille Prats, LJ Alapag, Jeck Maierhofer, and Bangs Garcia spent the afternoon together—bonding through "laughter and stories," and posing for a maternity shoot.
Charisse Tinio (middle), the owner of the celebrity-favorite Nice Print Photography, took part in the shoot as well.
She was thrilled to be "preggy batchmates" with her celebrity clients.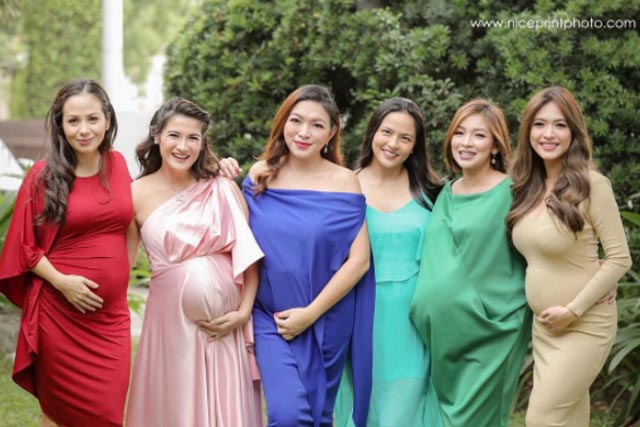 Dressed up in various jewel-toned maternity dresses, the six expecting moms named themselves the "Bump Squad."
They proudly showed off their growing baby bumps, weeks of pregnancy, and the gender of their baby.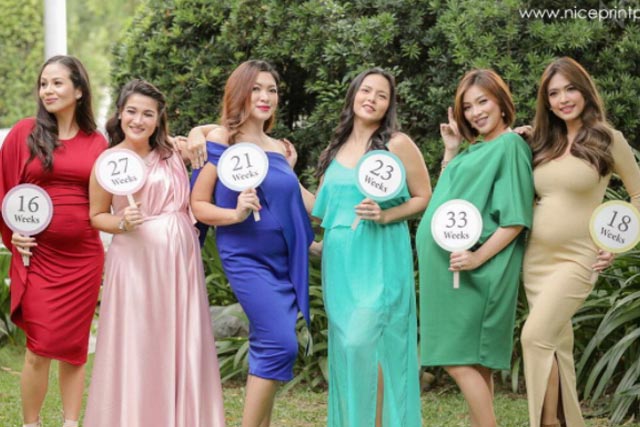 Pink balloon was for a girl, blue was for a boy, and yellow was for "not yet known."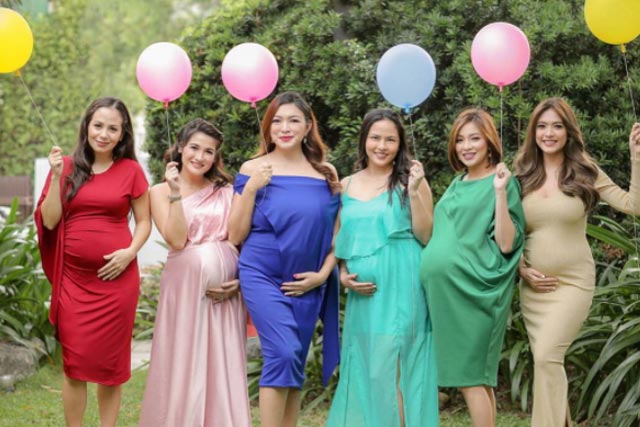 It looked like their babies already have a set of playmates in the future.