Dra. Vicki Belo's #RoadToIDo officially began.
Last night, August 17, at The Studio Ultra Lounge in Makati City, the bride-to-be and the people close to her heart relived the best of the 80's in a "tried-to-be wholesome" bachelorette party.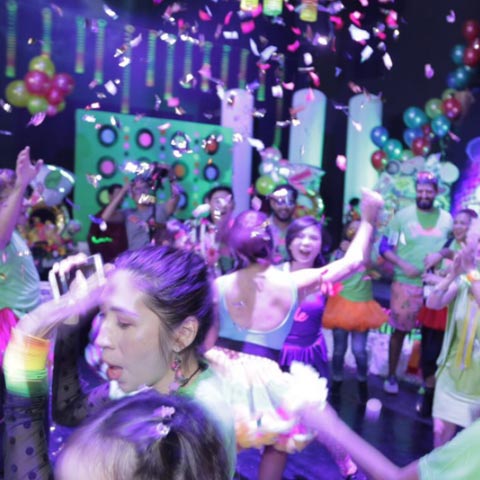 Vicki's eldest daughter Cristalle Belo-Pitt organized and dubbed it as "Bride and Biatches Just Wanna Have Fun."
Everyone dressed up in their best and brightest neon getup, and danced to the era's greatest hits.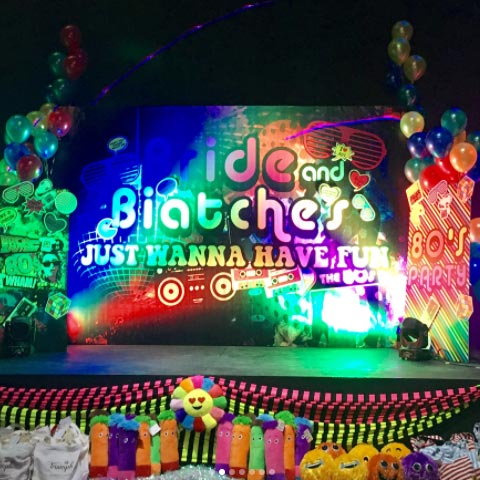 The three kids of Vicki were present.
Look, even her two-year-old girl Scarlet Snow Belo came in costume.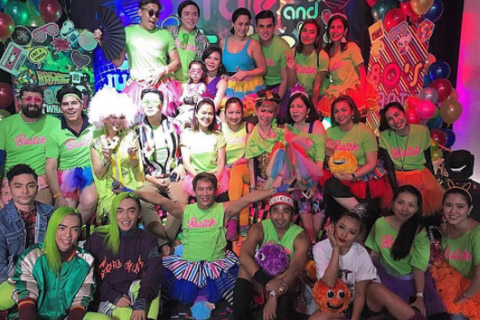 The beauty doctor was glad her two grown-up kids Cristalle and Quark Henares "still find ways to make [her] feel loved and special."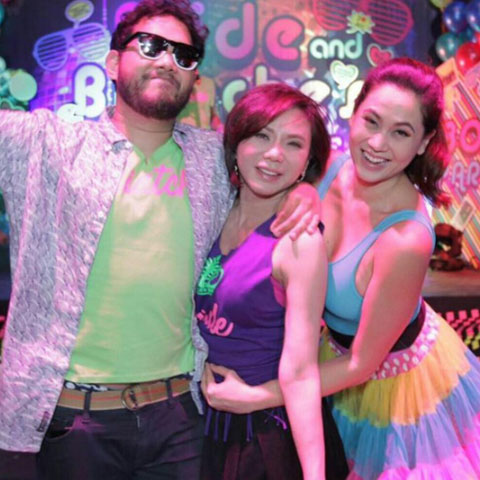 Cristalle even did a "Girls Just Wanna Have Fun" dance number with Vicki's close friends.
Other celebrities spotted at the party were Tessa Prieto-Valdes and Phoemela Baranda.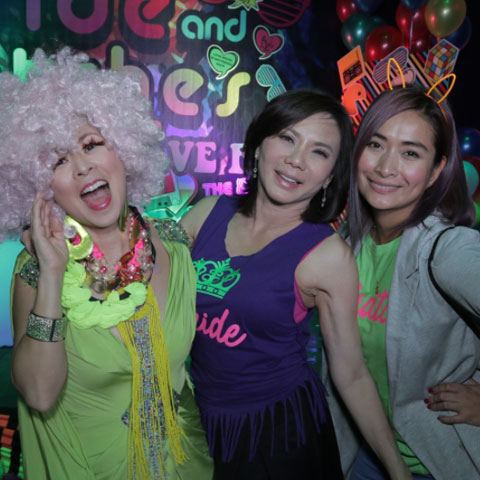 Tim Yap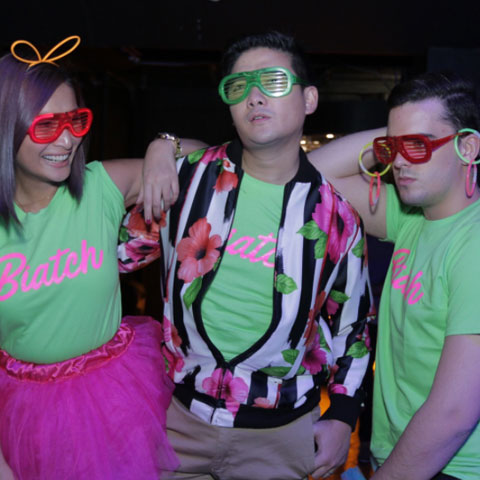 Teacher Georcelle and the G-Force provided the night's version of a "lap dance."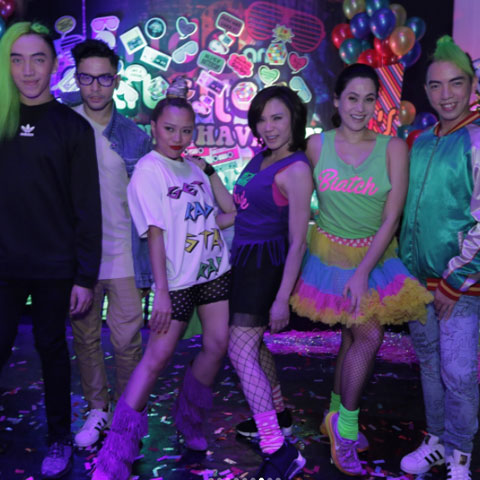 The couple will tie the knot in Paris on September 2.