How did Hayden Kho Jr. spend the last hours before his wedding to Dra. Vicki Belo?
Here it is: the nervous groom danced with pals Anton San Diego and Piolo Pascual to the beat of Bruno Mars's hit "That's What I Like."
He captioned his Instagram story with, "Let's pretend no one's nervous."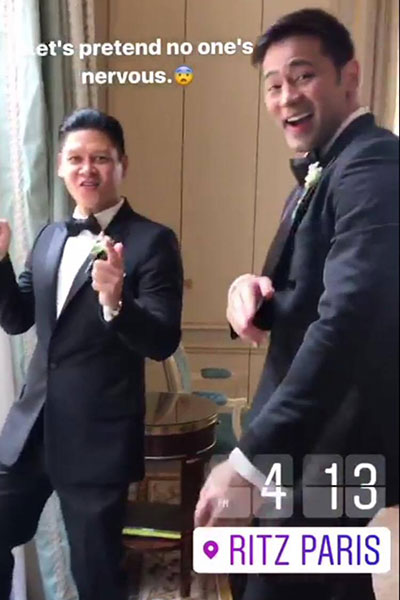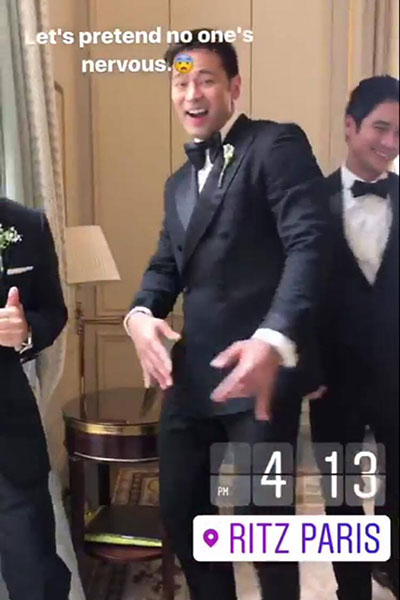 Before leaving for The American Church in Paris, Hayden posted a photo with Anton and Piolo.
Anton wrote in his caption: "The groom is ready - Hayden Kho"
The ceremony will take place at 5:30 p.m. of September 2 (Paris time) or 1:00 a.m. of September 3 (Manila time).
Before changing into his suit, Hayden had a moment with his prayer group in his room at the Hotel Ritz Paris.
He wrote in his Instagram post, "This celebration is being covered not by the media, but by prayers. Thank you, my brothers, for standing with me in faith. #aKHOandmyBELOved"
He also posted on Instagram that he had salad before the wedding "for a healthy heart."
The groom added, "I will need my heart to be super fit for later. I'm expecting it to do all the work."