Rex Atienza and Jay Sarmiento are now married.
The celebrity stylists from the Stylist Inc. chose Hotel Plaza Athenee of Paris, France, as the setting of their intimate wedding.
France legalized same-sex marriage back in 2013.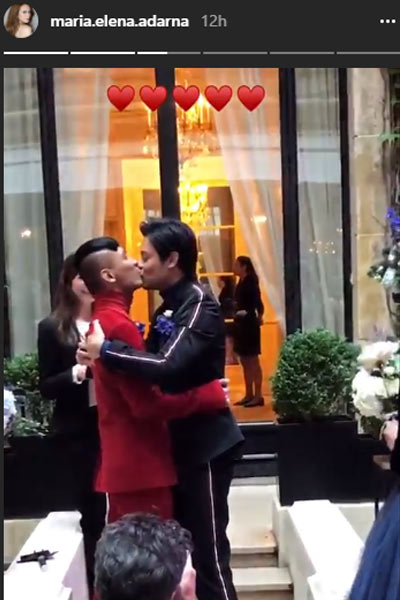 Surrounded by a small group of family and friends, Rex and Jay exchanged their vows in the middle of the hotel's garden courtyard around 6PM, October 12, Paris time.
Rex and Jay walked down the aisle together, with Rex in a red suit and Jay in a dark suit.
They walked down to an instrumental version of the song "Moonriver" from the 1961 classic hit Breakfast at Tiffany's.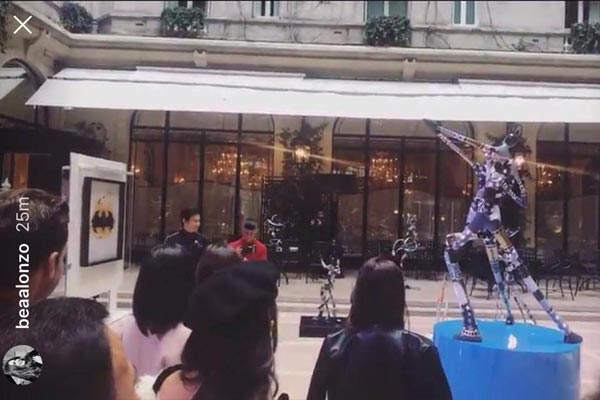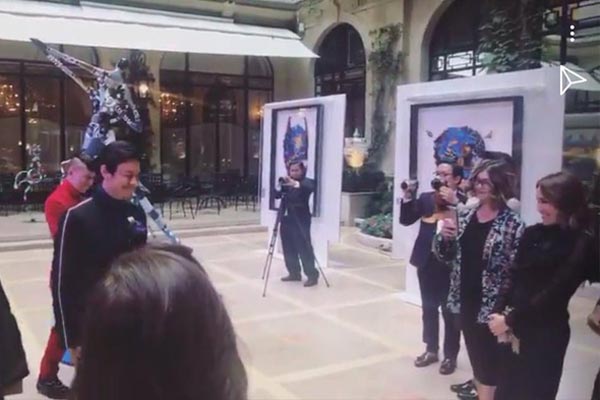 Bea Alonzo (photo below, third from left) and John Lloyd Cruz (right) were among the wedding guests present in the ceremony, with Bea standing as one of the couple's bridesmaids.
Bea stood in front, holding a long-stemmed white rose and a sweetheart-neckline top with a layered tulle skirt.
John Lloyd stood at the other end, wearing a red velvet suit and bowtie that seemed to match Bea's ensemble.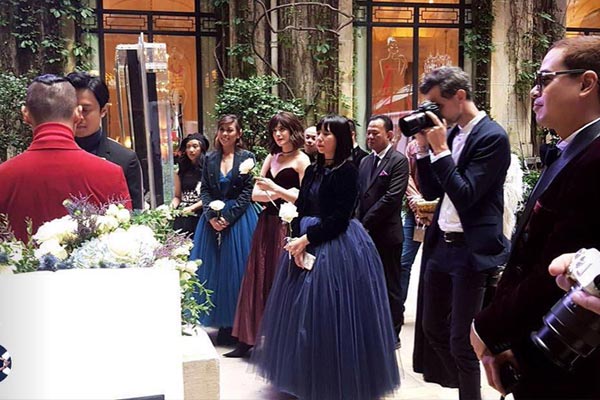 Rex and Jay were both emotional as they exchanged vows.
In a series of Instagram stories posted by celebrity hairstylist Aries Manal, Jay is seen going first with his vows.
He said, "I distinctly remembered writing on our first page ten years ago: We will get married in Paris.
"Celebrating our love with our family and close friends… The first few months of our relationship was hard.
"You make me smile in the most expected ways…"
Rex recited his vows in a much softer voice that the video couldn't capture, but emotions remained high as the couple tightly held hands.
Rex and Jay announced their engagement through an episode of the E! Entertainment series The styleList, inc.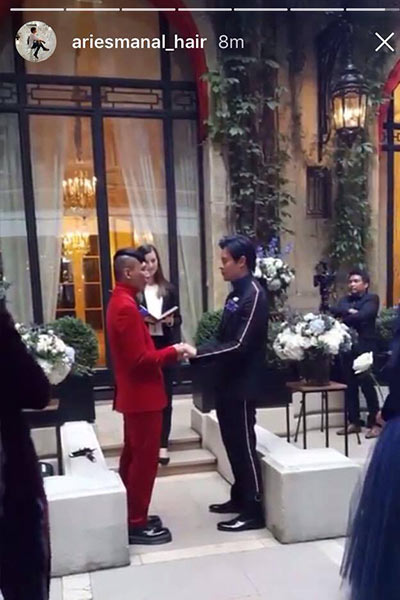 RECEPTION. Rex and Jay held their intimate candlelit dinner reception at the Haute Couture venue, which the hotel offered for the 'fairytale wedding in Paris.'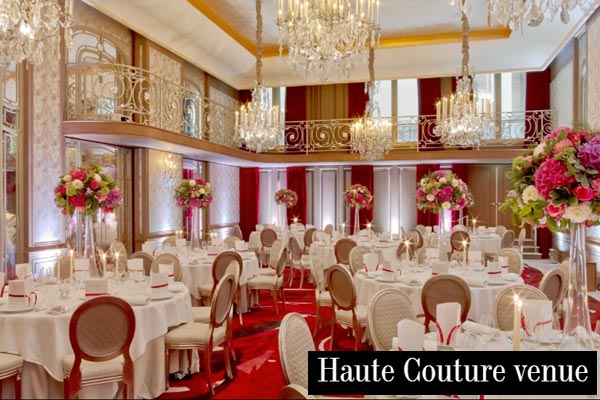 The newlyweds sat with their family and friends in a long table adorned with candlelight and tall white rose bouquets as centerpiece.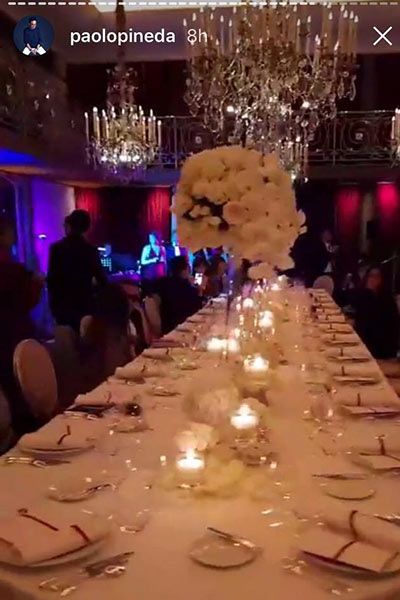 A live French band serenaded the guests throughout the night.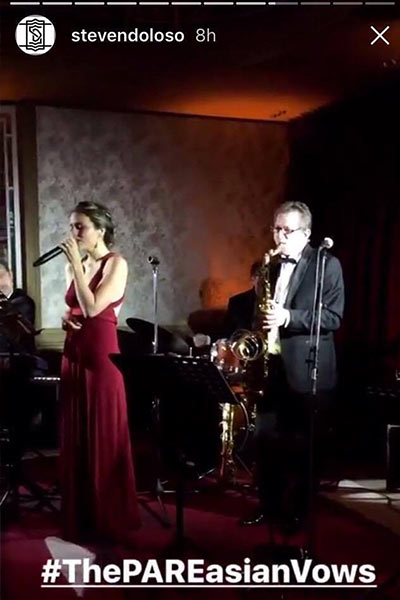 John Lloyd and Bea were snapped enjoying the night together.
Ellen Adarna took this snap of the perennial love team.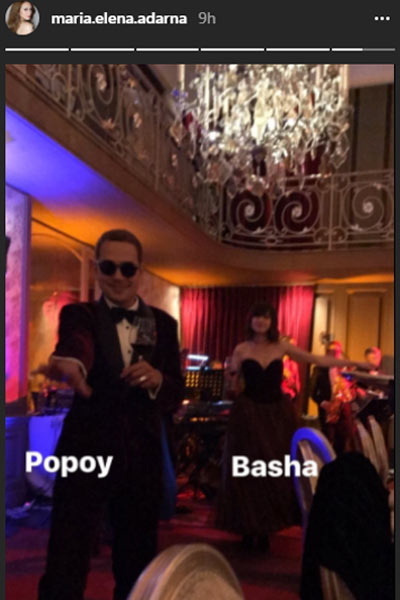 Bea sat in between her go-to makeup artist Ting Duque (right) and celebrity beauty doctor Dr. Aivee Teo.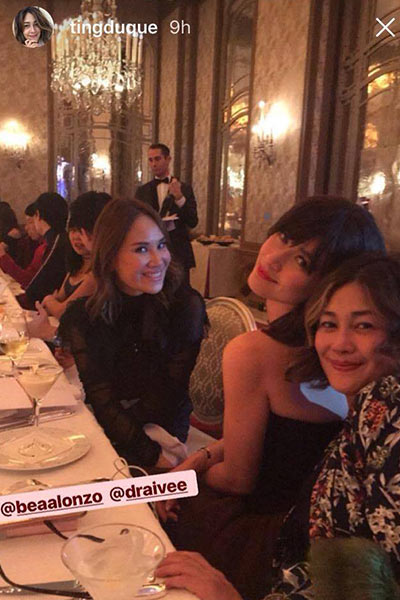 Rex and Jay's special evening ended with their circle of friends in their room and admiring the Parisian night sky by the balcony.