Former TV5 stars Eula Caballero and Christian Samson officially tied the knot in an intimate wedding ceremony in California, USA, last October 11, 2017.
Eula and and Christian had been a couple for six years when they decided to elope and get married.
Now an events videographer, Christian, a former teen actor, said he had always thought of Eula as the one he would marry some day.
"2012 pa lang alam ko na," Christian wrote in an e-mail to PEP.ph (Philippine Entertainment Portal).
"The first time I went to Cebu and met her entire family, I saw how much she loves and cares for them.
"Unbelievable talaga, I've never met anyone na ganun katindi magmahal sa pamilya.
"She has a big heart for children too and I find that very attractive."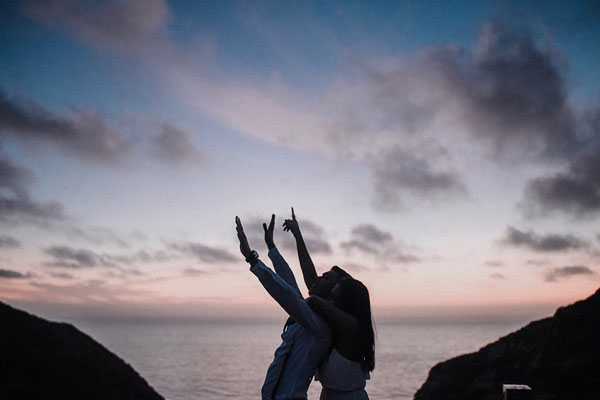 He recalled how he proposed to Eula, "I had a hard time proposing because she was always anticipating the day, but I finally did during a photo shoot.
"We were in a very nice spot during sunset where I then I asked one of my best friends to take a couple of pictures for us.
"Kunwari pang-Instagram lang. Ayun, I kneeled down and popped the question."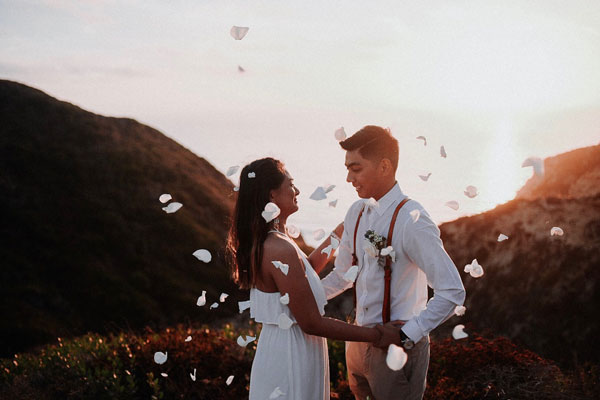 THE WEDDING. Eula and Christian had a simple Christian wedding ceremony in San Diego, California.
Christian told PEP, "We've always planned an intimate elopement with a view of the ocean."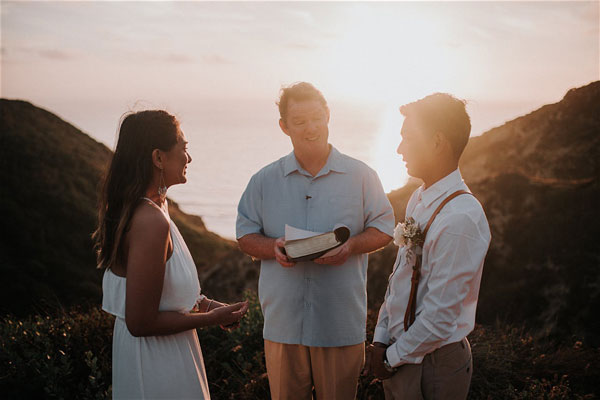 With that in mind, Christian and Eula "picked a random cliff" at La Jolla Shores in San Diego.
As Christian narrated it in his email, "We were originally heading towards the beach when we saw that spot in between 2 hills where the sun was setting. Right there and then, we knew that's it!
"Our officiant, Pastor Paul was very game for it too so there we were. Perks of eloping, I guess."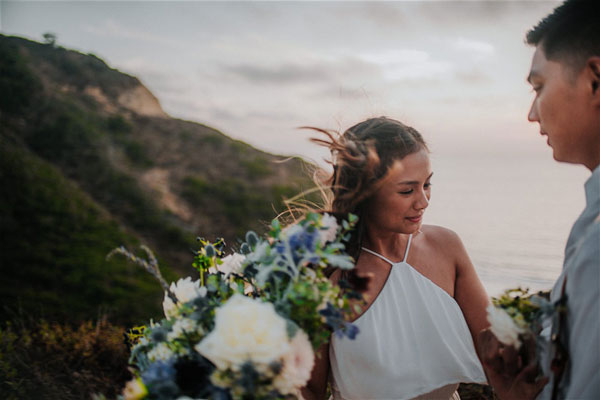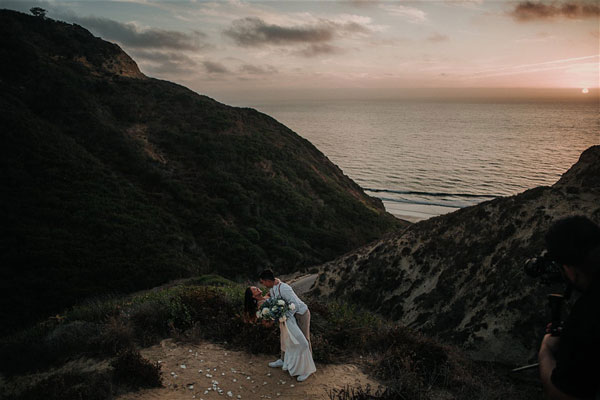 Christian with his brothers, Carlo and Craig, who stood as wedding witnesses.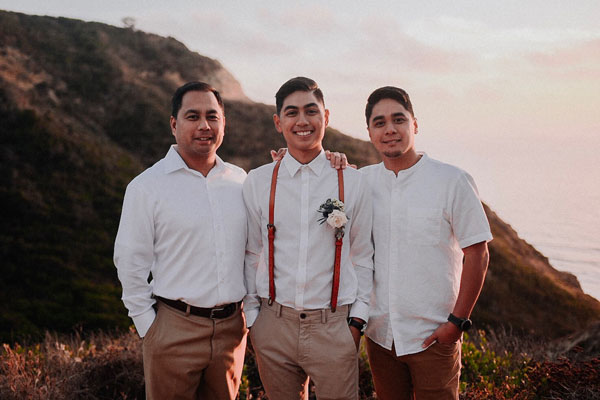 The couple, along with their closest friends and family, celebrated their wedding with a simple dinner at a Mexican restaurant called Fiesta de Reyes.
Christian wrote, "We all went down to Old Town San Diego. My eldest brother, Carlo Samson, was very generous and kind to treat us to a nice Mexican dinner at Fiesta de Reyes. Everybody had so much fun. "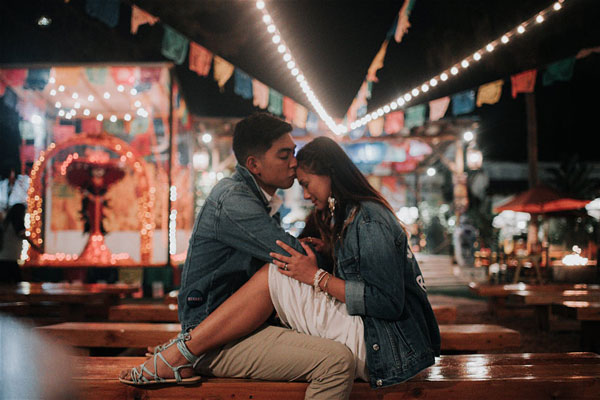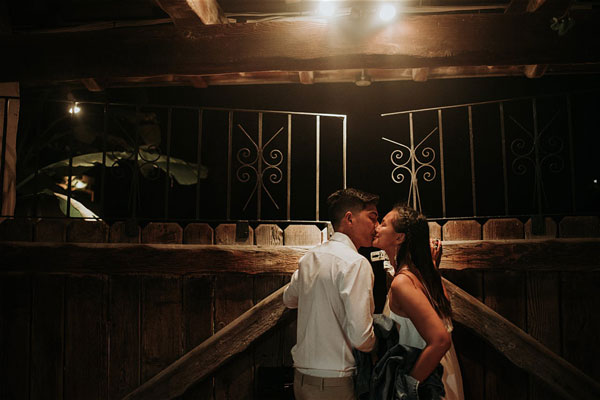 Brides typically want to dress up in richly detailed gowns for their wedding day, but Eula opted to wear a simple, white dress. Price: $20.
Christian explained, "To match the simplicity of all other details. And she's very good with finances. We agreed to 200 USD for the dress and I'm really surprised she even went for a cheaper one at 20 USD."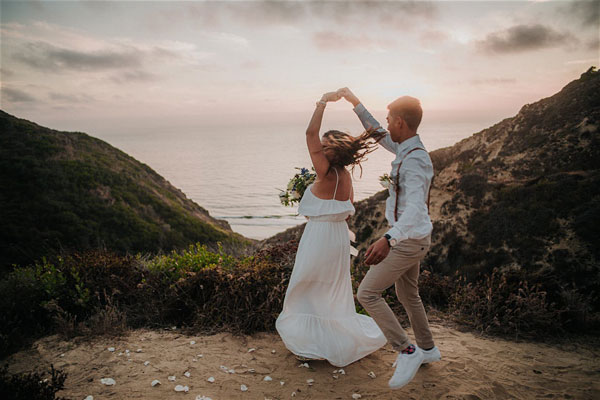 Christian also thanked their florist, Megan Ward, for Eula's bouquet and his boutonnière.
He wrote, "Arrangement of succulent, tweedia, Delphinium, Pepperberry, Wax flower, thistle, Cosmos, Lavender, Micro-Eucalyptus and Vendela Rose.
"We have our amazing florist, Megan Ward, to thank for that as well as my boutonnière and our dog's leaf collar."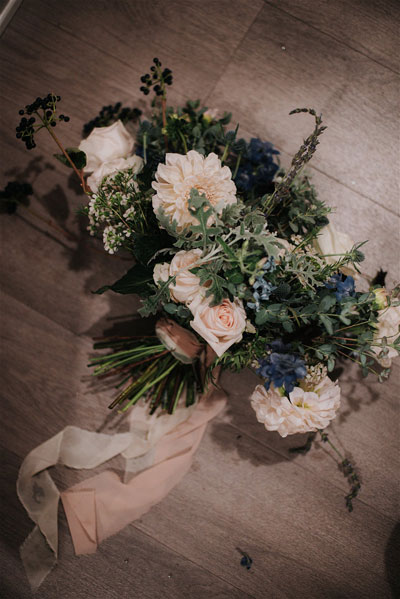 ROAD TO FOREVER. What are their future plans?
Christian revealed, "I'm just very hopeful about the future. Being a husband comes with great pleasure and great responsibilities.
"I am going to enjoy and grow from both as much as I can.
"Having the woman of my dreams and prayers as wife is a miracle I am thankful for every day."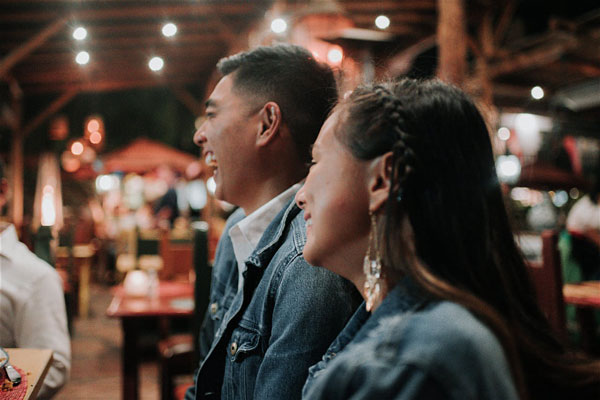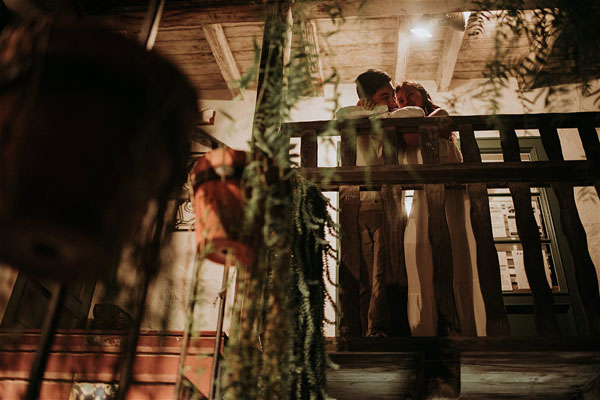 Christian said they will also be attending a marriage class. He also hopes for more travels with Eula around the U.S.
"Our next step is taking the marriage class at our home church, Calvary Chapel Chino Hills.
"We wanna grow to maturity in our Christianity, travel and volunteer around US and the world someday and have as many pets as possible!
"Right now we have a dog and a guinea pig! About babies, we haven't really discussed that yet."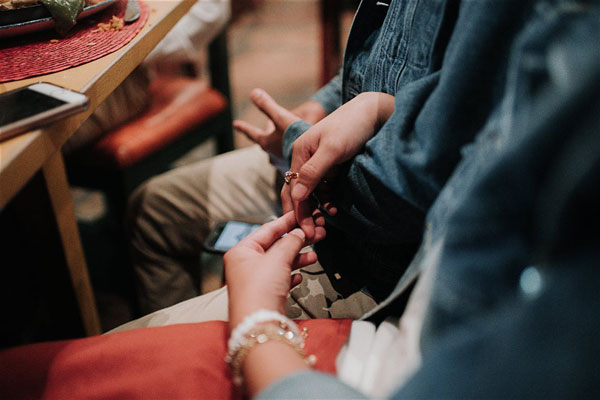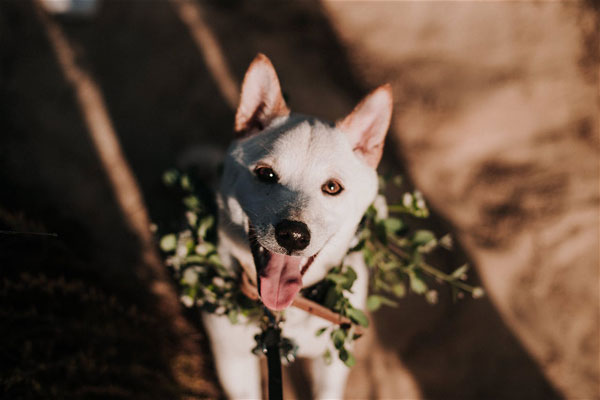 Currently, the newlyweds are staying in California, where Christian works as an events videographer.
He recalled, "I moved here last year. Eula was supposed to go volunteering in Israel and Ecuador before we decided that we'll get married this year. She's decided to join me here now and I'm very happy and excited about that."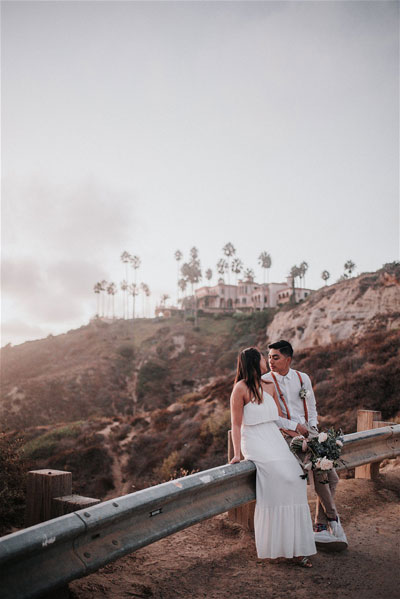 When asked if they plan to visit the Philippines soon, he said, "We are but I don't know when. And most probably only to visit. As of now, California is our home."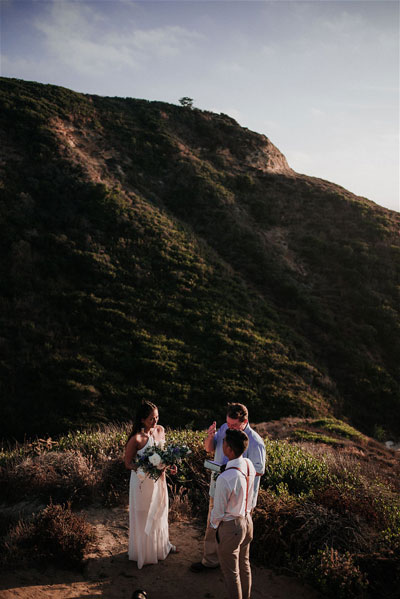 Ultimately, Christian is grateful that Eula chose him to accompany her on their road to forever.
He said, "Her most important requirement in a future husband is seeing him have a personal relationship with the Lord. I'm blessed for her to see that in me."