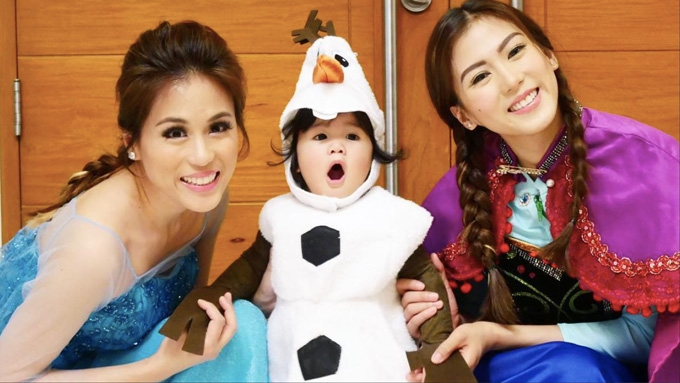 IMAGE @celestinegonzaga on Instagram
---
Just when we thought we have seen the best of Halloween this year, we found another set of double-tap-worthy posts courtesy of the Gonzaga sisters.
Choosing Frozen as their theme, Toni Gonzaga becomes Queen Elsa, Alex Gonzaga as Princess Anna, and Baby Seve as the adorable Olaf!.
Such Disney film, which was released in 2013, is said to be the "highest-grossing animated film of all time."
Here's the Snow Queen and her Olaf, who was created from Elsa's magical powers. 
It is technically the second Halloween of Toni and Paul Soriano's firstborn.
Chummy-chummy (Seve's other nickname) turned one last September 30, 2017.
But Seve's "Tinang" or Tita/Ninang Alex has one of the best Halloween antics.
Here's a video of her trying to reenact the "Do You Wanna Build A Snowman" scene.