On November 19, 2017, Chito Miranda and wife Neri Naig celebrated two great milestones in the life of their son Alfonso III: His baptism and first birthday.
The Parokya ni Edgar vocalist shared this photo of his son Miggy (the baby's nickname) together with his godparents right after the baptismal ceremony.
He wrote, "I pray that your baptism was filled with love, and may joy and the Lord's peace reign in your heart."
Chito continued, "Madami pa siya Ninangs and Ninongs pero di na namin pinapunta sa simbahan kasi gusto talaga namin na intimate lang yung actual sacrament 'tapos sa party na lang namin sila pinapunta lahat after."
The grand party for "Don Miguel" subsequently happened at the Blue Leaf Cosmopolitan in Quezon City.
The event venue was transformed into a vintage carnival.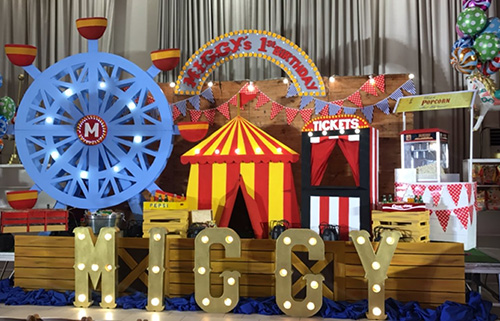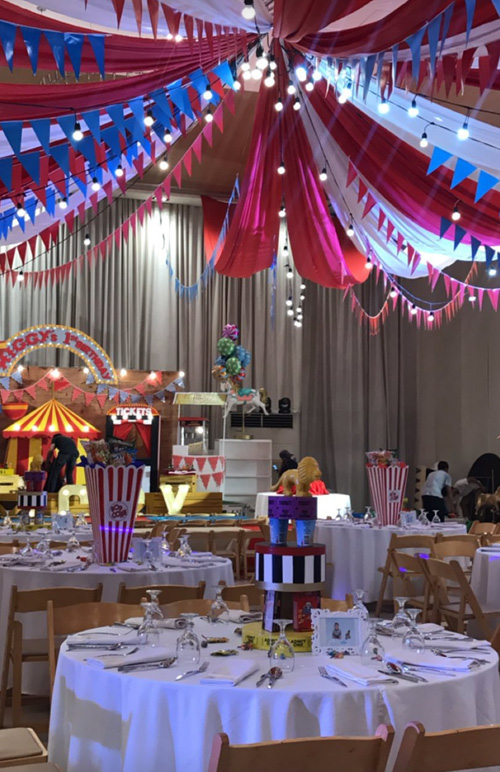 Miggy's celebration also doubled as his momma's reunion with her showbiz friends.
In a rare moment, Neri got to bond with her batchmates in Star Circle Quest, a reality-based talent competition which was launched by ABS-CBN on March 1, 2004.
Now, save for Hero Angeles and Sandara Park, the SCQ alumni have another common denaminator: they're proud parents to their little ones.
Their kiddos looked like the new batch of Star Circle Quest Kids, agree?
In the photo: Raphael Martinez, Neri, Melissa Ricks, and Joseph Bitangcol with wife Chesca and their respective kids.

Joross Gamboa also came with his baby, John Kody.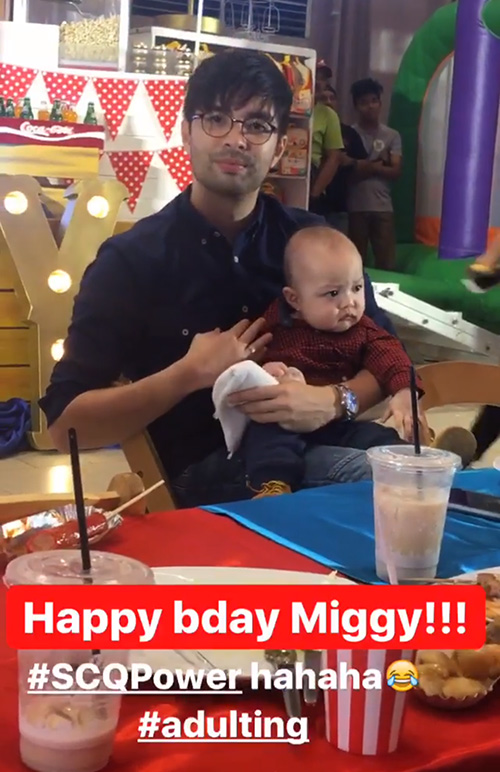 Welcome to the Christian world and happy first birthday, Miguel!