Ayen Laurel and her husband Franco couldn't be happier and prouder as they welcomed their newborn child.
Yesterday morning, November 27, the 46-year-old actress gave birth via Cesaerean section to a bouncing baby girl, whom they named Maria Lucia Ilena, at the Makati Medical Center.
Baby Lucia, as how she was called by her father, is the fifth of Munji-Laurel siblings—following Mariella and Hasan (Ayen's kids from her previous partner), Angia,15, and Sofia, 3.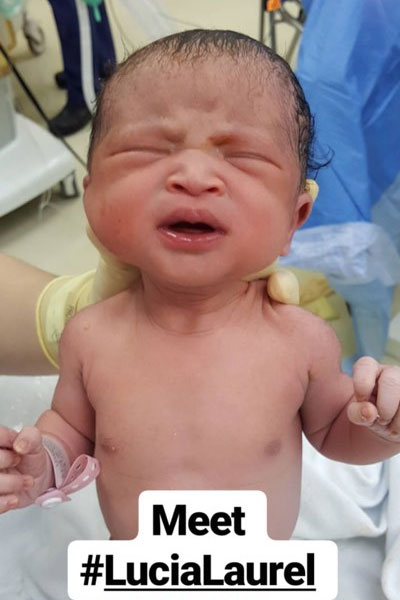 In a series of Instagram posts and Stories, the actor/singer/host introduced their little one to his followers.
He captioned on one of his posts, "You bring so much joy into our lives! You are truly a blessing my baby and we love you so much!"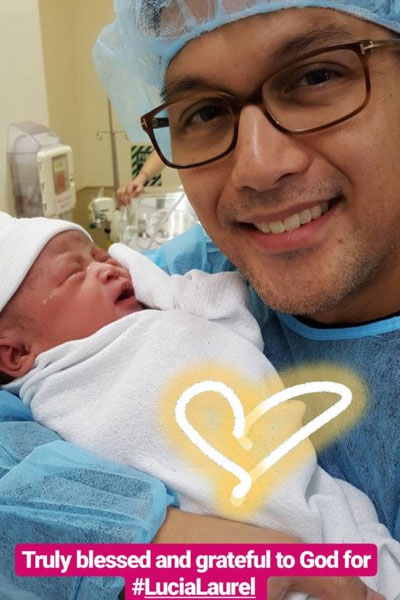 In an interview last November 9, Franco explained how they came up with their child's name.
He told PEP.ph, "Lucia means graceful light so being the youngest in the family, she will bring so much light and joy in our home so that's why we chose the name Lucia."
READ: Franco Laurel excited to meet his baby girl with wife Ayen Munji-Laurel
In this post, he wrote, "I am so in love with you my baby."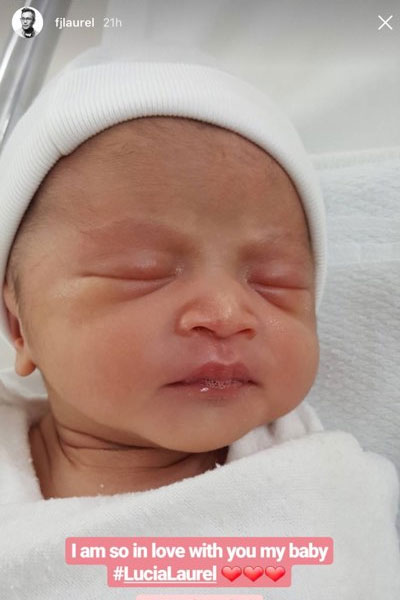 The Laurels' "Tres Marias," Angia, Sofia, and Lucia: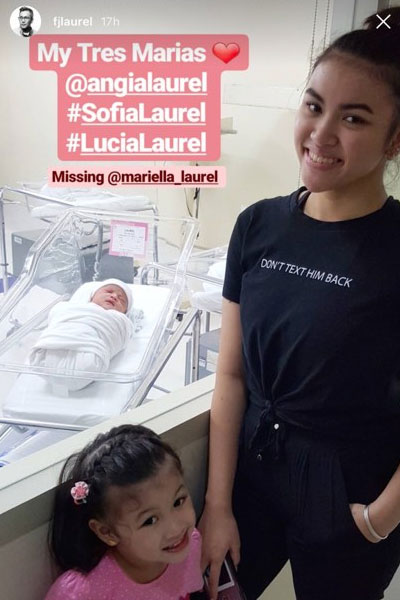 Hello, Baby Lucia!