Friends of Max Collins gave her a laid-back Bohemian-themed bridal shower a week before she weds Pancho Magno.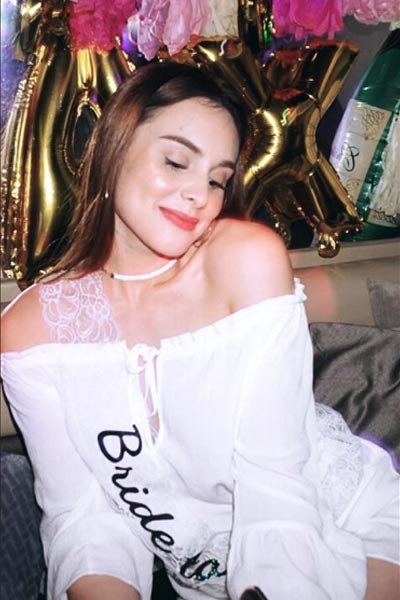 Max's maid of honor Megan Young organized the intimate outdoor picnic dinner that was held last Sunday, December 4.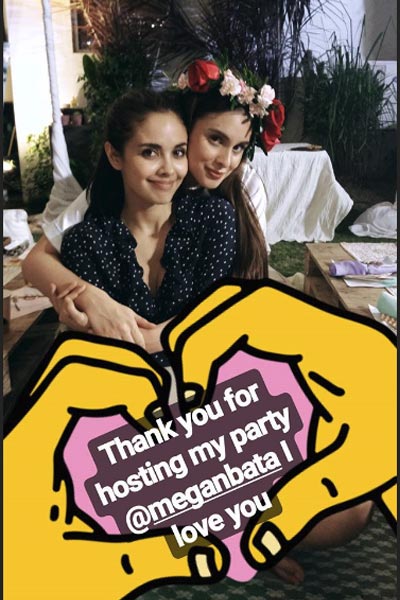 Among the celebs spotted were (L-R) celebrity stylist Adrianne Concepcion; Kapuso actresses Lovi Poe, Lauren Young, Andrea Torres, and Rochelle Pangilinan.
Sisters Yssa, Anykka and Ynna Asistio were also present.
After their dinner, the crew hopped on the Black Fleet party bus for a fun night around the metro.
They dubbed themselves as "Bride Tribe."
Later, Max hosted an all-nighter pajama party—yes, it involved a pillow fight!
Also at the after-dinner party were Denice Sy (first row, leftmost), Gia Santos (rightmost), and Pancho's sister Regine (first row, fourth).
And in case Max was missing her fiancé, the party women got things covered and presented her with a life-sized cutout of Pancho's face!
Max and Pancho are set to marry on December 11.