Sarah Lahbati and Richard Gutierrez are excited to meet their second son.
In fact, they've already chosen a nickname for their baby boy.
Sarah is now in her third trimester.
At her baby shower yesterday, January 7, the 24-year-old actress revealed he will be nicknamed Kai.
"It means ocean, it was my idea," she told the reporters.
Sarah explained that both she and Richard are scuba divers and free divers.
"We always travel and try to visit our beautiful islands…We love the ocean!"
Sarah's parents, Abdel and Esther, were in town for the occasion.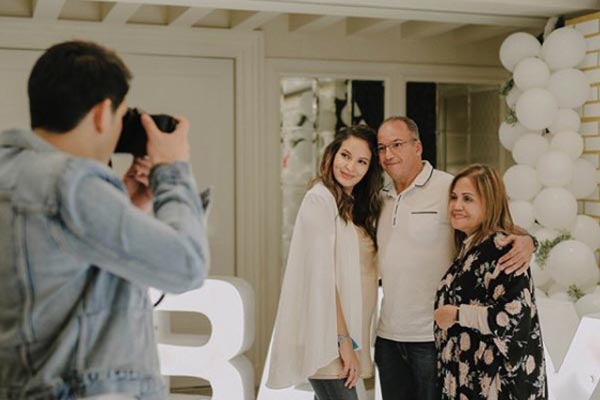 All present in this photo of the baby shower: the Lahbatis and the Gutierrez clan:
(L-R) Ryamond Gutierrez, Ruffa Gutierrez, Elvis Gutierrez and wife Alexa, David Gutierrez, Eddie Gutierrez, Annabelle Rama, Elvis and Alexa's first daughter Aria; Lotlot de Leon's kids Maxine Gutierrez, Diego Gutierrez, and Jessica Gutierrez with their eldest sister Janine Gutierrez and their dad Ramon Christopher.
Abdel and Esther Lahbati are in the center.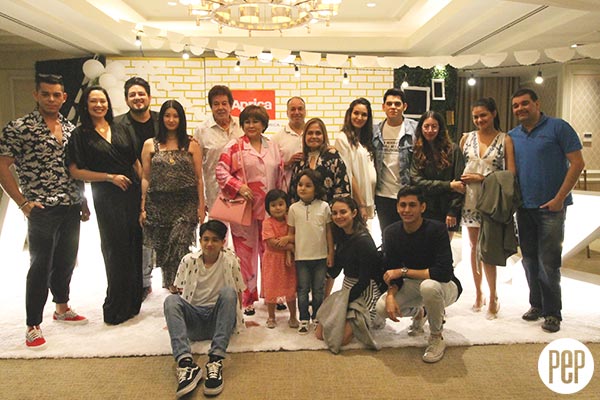 Tonton Gutierrez was also spotted at the party.
He was seen exchanging pleasantries with Isabel Oli, John Prats, and Iza Calzado.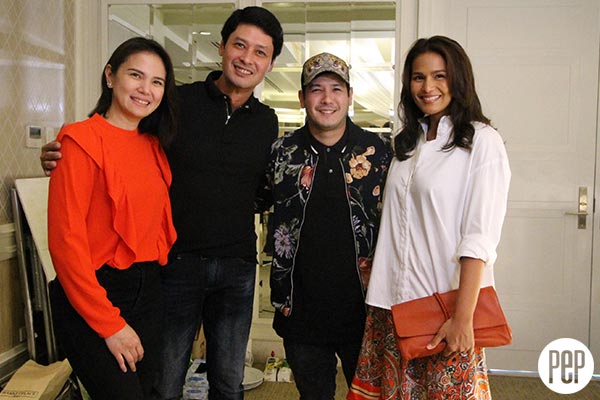 Mariel Rodriguez dropped by with her one-year-old daughter Isabella.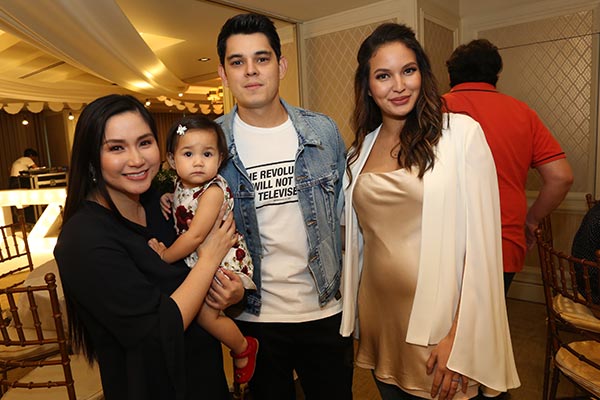 Yassi Pressman and Bela Padilla were present as well.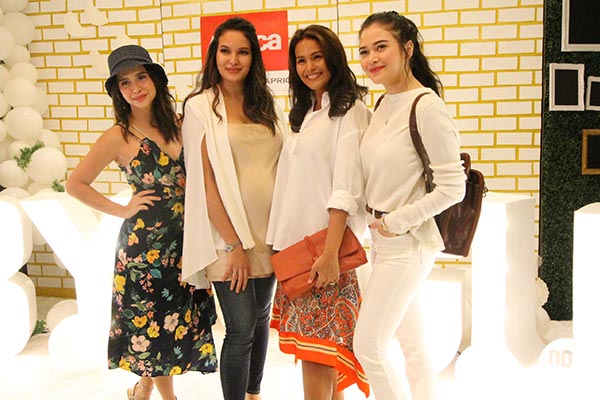 Later in the evening, Angel Locsin passed by to personally send her love to Sarah and Richard.
She appeared with her boyfriend Neil Arce.
Family members expressed their excitement for Sarah and Richard's new life chapter.
Eddie Gutierrez was one of the first to speak for the family, "The big family of the Gutierrez is getting bigger and bigger, and Zion will have a young brother!"
He then told Sarah and Richard, "I wish you all the best. You are a very happy couple. And one of these days, soon or after the baby, we'll see some wedding bells!"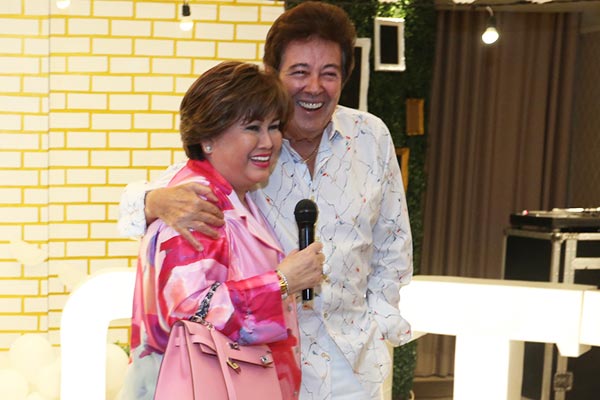 Meanwhile, Annabelle looked forward to having another good-looking grandson.
She jested, "'Yan naman ang wish ko lagi kay Sarah, e.
"Magkaroon siya ng normal, healthy baby—at guwapo!
"Sana kambal, noh?
"Hindi ba kambal, Sarah? Sayang!"
Ruffa wished for the couple to have "many more babies to come," but "not now!"
"After 10 years pa!" she said.
"Enjoy muna your lives together as a couple and with your two baby boys.
"But after 10 years, I wish for baby girl naman!"
For Raymond, he said he's looking forward to the next big event in Sarah and Richard's lives: the wedding.
He told the expecting parents, "I can't wait to meet [Kai] and your growing family.
"And I know that after that, another big event is going to take place which is your wedding, and I'm going to be highly involved in planning it."
Sarah is due to give birth sometime in April.