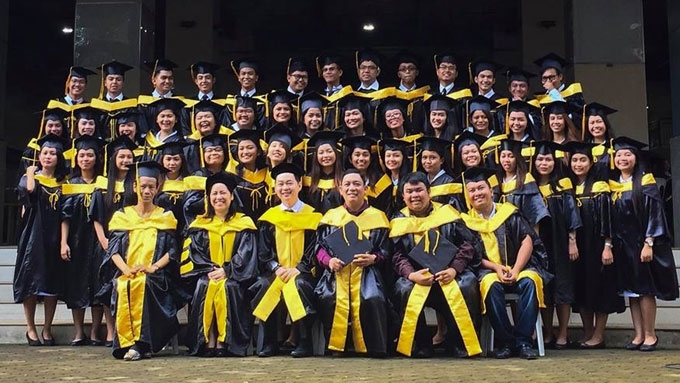 IMAGE Christian Job Martel
---
The most recent academic year is record-breaking for Ateneo de Davao University in Poblacion District, Davao City.
For the first time, an entire section of 44 students taking up Bachelor of Science in Accountancy graduated with honors.
Christian Job Martel, who's part of the dream class, enumerated their batch's achievement on Facebook:
9 Summa Cum Laude
20 Magna Cum Laude
15 Cum Laude
44 of 44
Bachelor of Science in Accountancy
5th Year Section A
Ateneo de Davao University
Class of 2018
To be part of a very competitive class was, without a doubt, challenging.
To begin with, finishing the course, according to Martel, was no walk in the park.
Part of his Facebook post read, "Honestly, I would not suggest taking up Accountancy to anyone. 5 years of struggle; stretching not only intellect, but also emotional stability and faith, to the limits.
"It will make you want to quit even on your 5th year. Exhausting. Draining."
But how did it become possible for all of them to graduate with flying colors? Team work.
Martel described his classmates as the "people who will struggle with you and encourage you to become a better and stronger version of yourself."
Congratulations!