Paolo and Luis, sons of Christine Jacob and Paco Sandejas, joined the students who marched at PAREF Southridge School's graduation yesterday, May 5.
On Instagram, the proud mom wrote, "What a great way to end a busy day and school year. 2 of my sons graduated today with honours , one from high school and the other from grade school.
"On to an exciting journey ahead.
"Continue to explore, take risk, and never be afraid to try new things and most importantly of making mistakes and learning from it."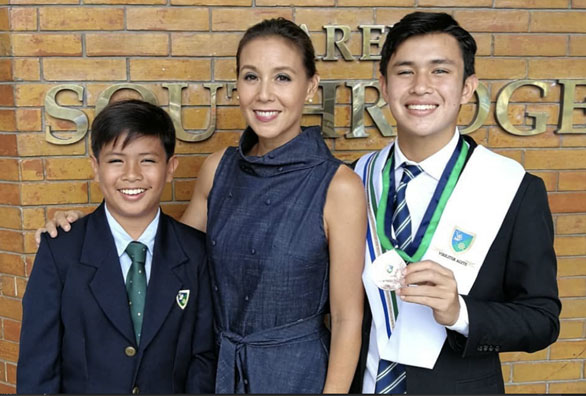 The graduates: Paolo (R), 17, and Luis, 12.
The former launched his singing career in February 2018, and signed up with Universal Records.
They have two sister Nina and Gabby and a brother named Jaime.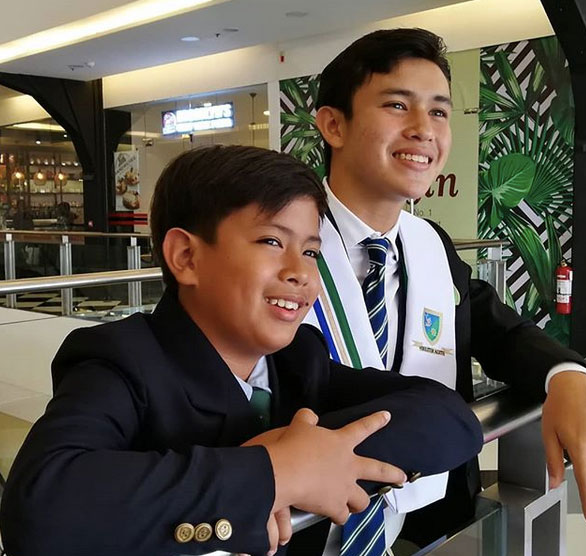 Paolo and his dad Paco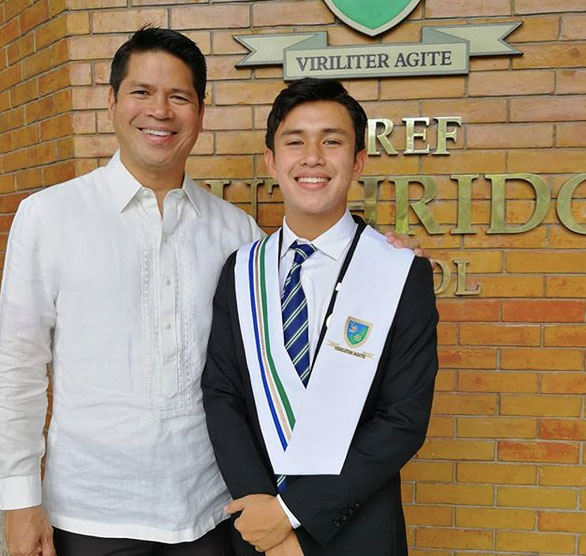 This budding musician, who is the eldest among five siblings, got a separate Instagram post from his mom.
Christine captioned: "Graduation day from High School has come and now off to a new chapter. Seize all the opportunities that come your way and use wisely the talents God has given you. @religiosomanila for today's special event.
"#proudmom #offtocollegesoon"