Anne Curtis congratulates her fan, Sareena Calonzo, for achieving one of her biggest dreams—finish her studies.
Sareena, a scholar under Anne's passion project called Dream Machine Philippines, graduates from Miriam College on May 26.
Uploads her graduation photo on Instagram, she captions, "THIS IS IT! CAN'T THANK YOU ENOUGH, ATE ANNE!"
For her part, Anne expresses how proud she is now that Sareena is already a degree holder.
On her Instagram Story, she writes, "Several years ago, I met a girl named @sareenacalonzo.
"She would come to my mall shows, come watch Showtime, and hang out with @realf2 if we had gatherings."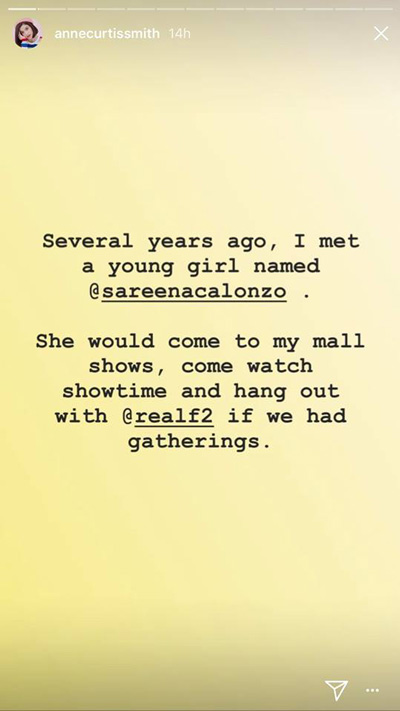 The Kapamilya star continues, "She has ALWAYS been a loyal supporter of mine...
"And one day, the time came she needed my support.
"I have always had faith in her. And wanted to help her in pursuing her biggest dream..."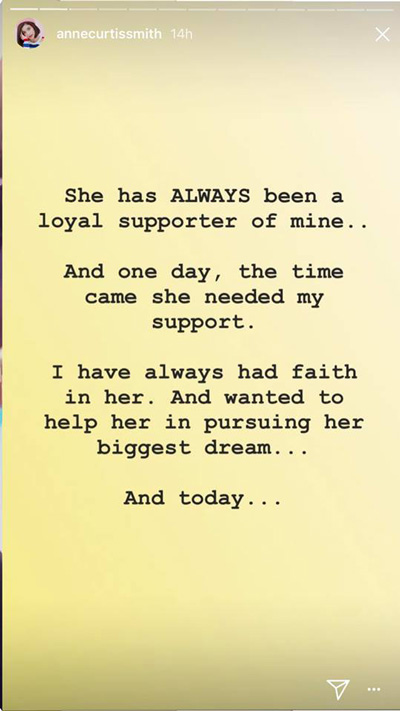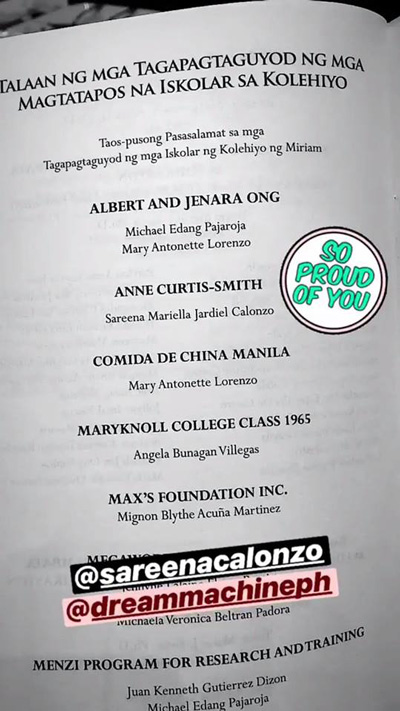 As Sareena is about to enter another chapter of her life, Anne gives her this message: "@sareenacalonzo May you be an inspiration to others that that there is never a mountain too high or a dream too big.
"And may you always PAY IT FORWARD one day and make someone else's dream come true too.
"Big hug! Love you! Congratulations!"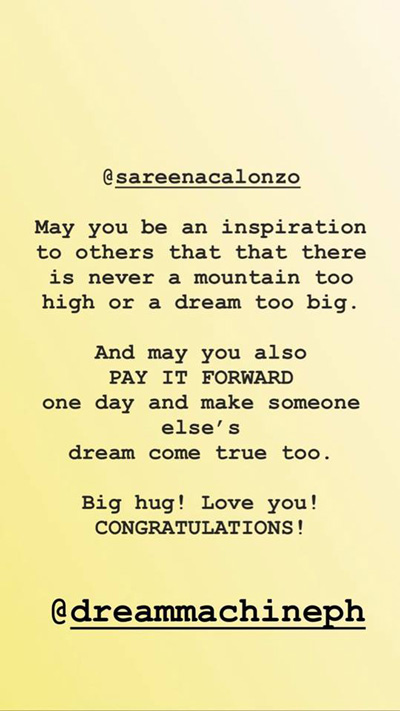 Anne isn't able to attend Sareena's graduation because of her busy schedule.
The two, however, meet up at one of Anne's mall shows for her movie Sid & Aya in Gateway Mall, Quezon City.