Bailey May is now a junior high school graduate!
The young actor took to Instagram to thank all the people who helped him achieve his goal.
His caption read: "IVE GRADUATED BAAAAAAAAABY !!!!
"I just wanna say thank you to Teacher Diane for everything !
"I also wanna thank @francisco.jose.garcia17 for taking me to school when my parents were busy [heart emoji].
"Lastly I wanna thank @eton_international_school , such an amazing school [smiling emoji]."
Congratulatory messages flooded his post.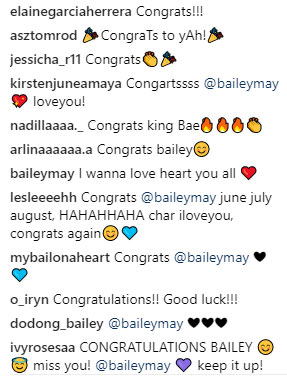 The Now United singer then wrote a reply to all of his fans.
He said, "And a special thank you to all of you for being my inspiration [thank you emoji]
"I love you all soooo much!! [heart emojis]
"I wanna love heart you all [heart emoji]"