Jake Ejercito had just obtained his Master's degree in Marketing from Northumbria University in Singapore.
Attending his graduation earlier today, June 24, were his family and daughter Ellie.
On Instagram, Jake's older sister Jerika revealed that he graduated with honors.
"No one could ever ask for a better Mortal Enemy! I promise to drive you up the wall and get on your last nerve for as long as i live!
"Congratulations JakeBoy, for graduating with Honours and for keeping our standards in check! I love you like how you love ketchup on tikoy!"
Meanwhile, the fam bam had the chance to spend a day of fun at the Universal Studios.
(L-R) Isaiah, Jake, Jacob (foreground), Jerika, Ellie, and Jerika's husband Miquel Aguilar.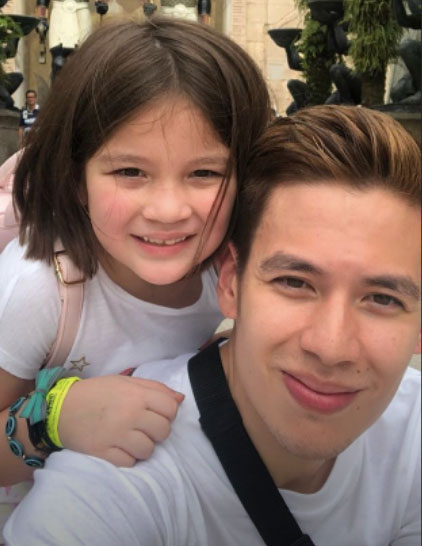 Last week, it was the graduation of Jacob, Jerika and Jake's younger brother, at the Santa Clara University in Silicon Valley.
He finished cum laude.