Ginger Conejero is now married!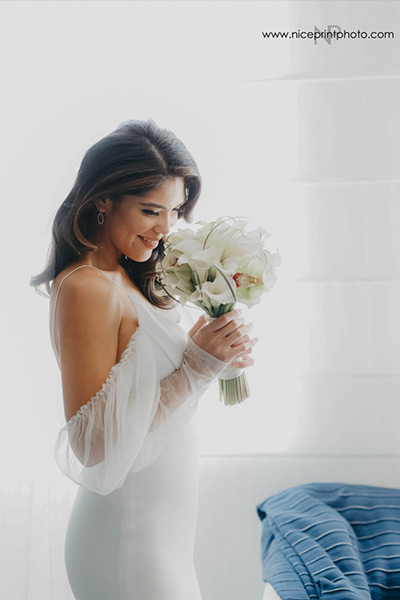 The ABS-CBN International reporter marries her American beau Bruno Saab at the Most Holy Rosary Chapel in San Rafael, California, U.S.A., on August 6 (Manila time).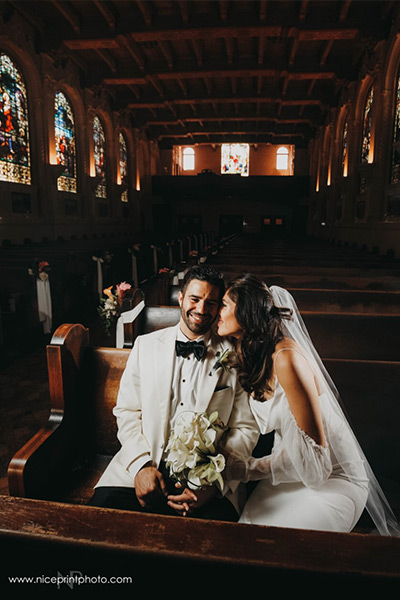 The former beauty queen-turned-reporter wears an off-shoulder silk ivory Vera Wang wedding gown with puffed lace sleeves.
Nice Print Photography captures the official wedding photos.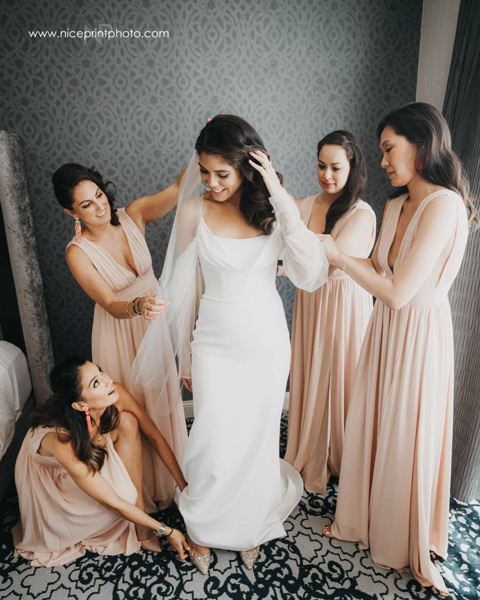 Ginger announced via Instagram her engagement to Bruno last July 15.
Showing off her diamond encrusted halo ring, the ABS-CBN news reporter captioned that the actual proposal happened much earlier than her announcement.
Ginger said, "We've kept it private and soaked it up with our families long enough—now it's time to share (ring emoji)."
A few weeks later, Ginger and Bruno got married.
Ginger currently works for The Filipino Channel, aka TFC, as one of its news anchors for North America.
The former TV Patrol and Umagang Kay Ganda host first flew back to the U.S. in 2015 when her mom, Azela (right), was diagnosed with stage 3 ovarian cancer.
Ginger first learned about her mom's condition through her dad, Antonio (left), who phoned her while she was in the middle of a coverage.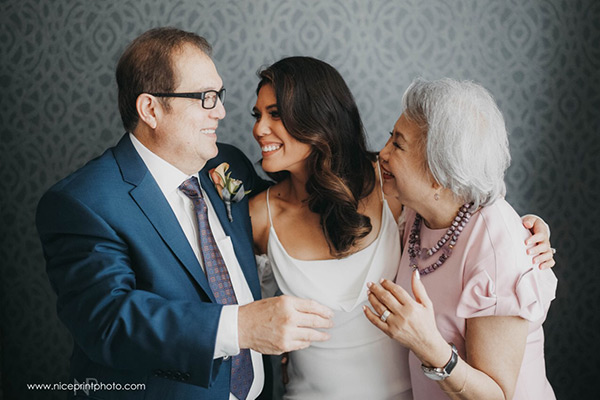 An only child, Ginger wanted to stay by her mom's side as the latter went through chemotherapy sessions.
In her interview with Philstar.com, the TV reporter-host said she was grateful to ABS-CBN, which allowed her to be with her family in the U.S. for seven months.
Later that same year, Ginger returned to the Philippines and resumed her job.
Sometime in 2017, she relocated and took the job as a reporter for TFC North America.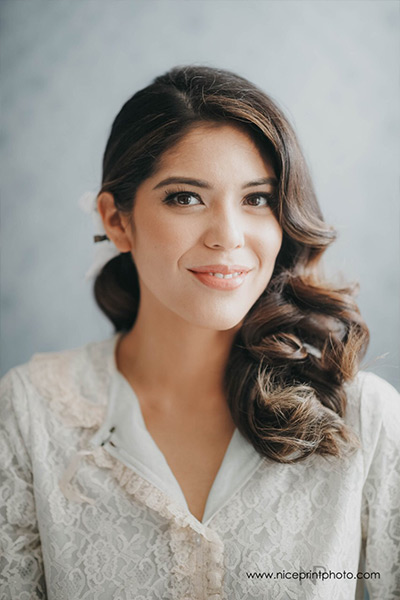 TROPICAL LOVE
Ginger Conejero and now-husband Bruno Saab invited only a small circle of friends and family to their wedding.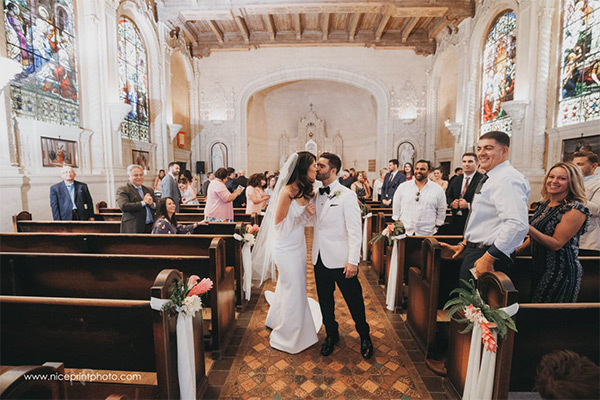 The couple chose the motif of "tropical love," which had a color combination of blush pink, neutral hues, and hints of green.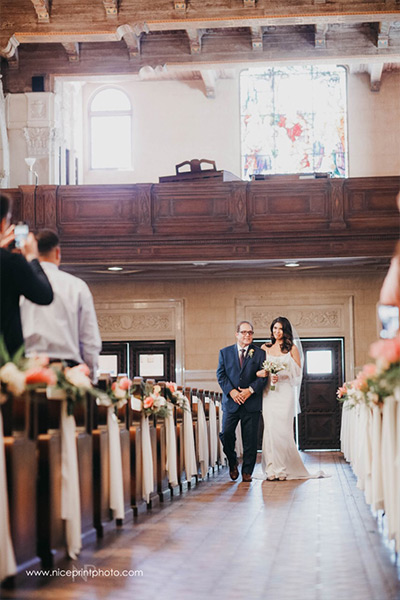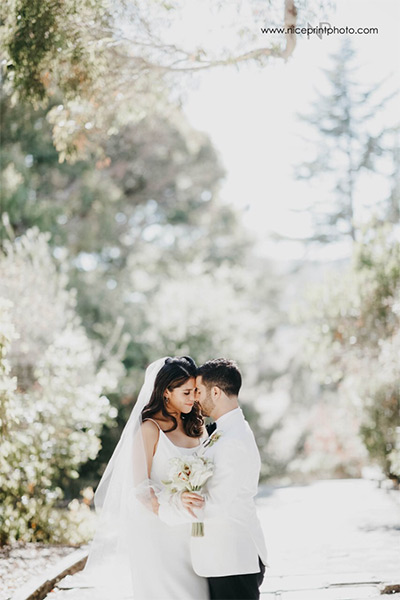 Their reception was held at the outdoor courtyard beside the chapel.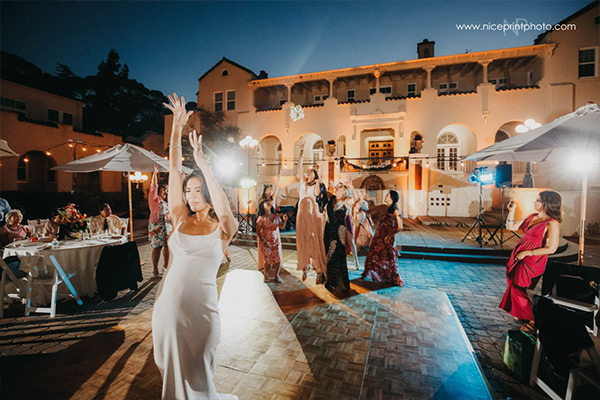 After the wedding ceremony, Ginger, Bruno, and their entourage went to The Ritz-Carlton in San Francisco, a 30-minute drive from the chapel.
Congratulations to the newlyweds!