On September 8, Juliana Gomez, the unica hija of Ormoc City Mayor Richard Gomez and TV host turned congresswoman Lucy Torres-Gomez, will be celebrating her 18th birthday.
PEP.ph (Philippine Entertainment Portal) caught up with Juliana on Friday, August 31, during the first day Bench Fashion Week Holiday 2018, and talked about her preparations for the party.
She will have a simple party with her closest friends and family members.
There won't be first and last dances, as mentioned in her previous interview with PEP.ph, as well as other debut traditions such as cotillion.
The celebrity kid elaborated, "I think there's gonna be a short video. But other than that, that's it. I'll blow my cake, but walang mga 18 roses, 18 wishes, 18 candles, nothing like that."
Not really fond of formal gatherings, she opted for a disco-themed party with come-as-you-are dress code.
She continued, "The theme was my idea, but I didn't think it would become like a really big party.
"It's not a huge party but a lot of people that I know and I'm close to will be there.
"'Cause usually, it's just a dinner with 12 people, but now, there's just like so much more [people]."
Her debut outfit, she said, will be a surprise, but it's not definitely a ball gown.
"Nothing like that, just simple outfits. We'll see, I'm not yet set on what I'm gonna wear.
"I have a few days to decide, actually."
When asked what she's most excited about her party, Juliana said it's the thought of having "every one that I love in one room and having a really fun night with them."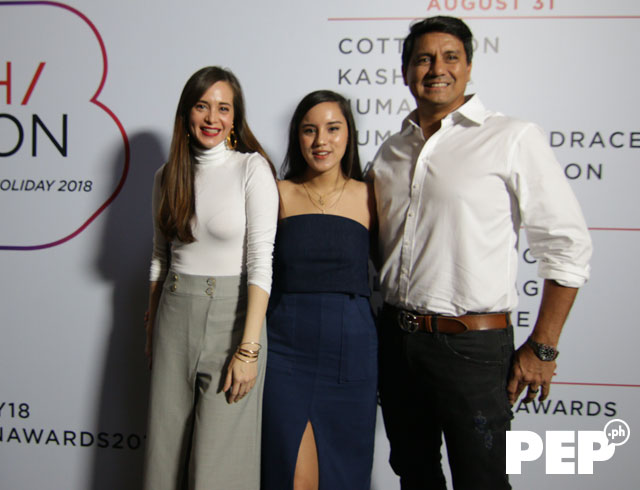 TURNING 18
Does turning 18 put any pressure on her?
She replied, "I'm not really thinking much of it. It's just another birthday to me, but it's gonna be extra special because it's the first time I'm throwing something pretty big for myself 'cause I never really do that.
"But other than that, it's normal, I guess."
Are her parents going be a lot more lenient now that she's about to reach the legal age?
"They've never been super strict naman, you know. It's always been balanced and it still is.
"Parang there's no difference, but there's definitely more trust now, you know.
"Like, there's more responsibilities, that's for sure."
Juliana is also grateful because along the way, she has learned a lot of life lessons particularly from her mom.
"Parang hindi naman yung, 'cause I'm turning 18, isang bagsakan ng lessons.
"I learned a lot from her through the years. She just constantly reminds me to be kind, work hard, and never feel entitled."
What's her birthday wish?
She replied, "I just hope that I find my true passions this year, and I get in my college of choice."