How Juliana Gomez celebrated her 18th birthday is currently a trending topic on social media.
It was just the way she liked it—a "really fun night" with "every one that I love in one room."
The unica hija of Richard Gomez and Lucy Torres-Gomez made heads turn when she arrived last night, September 8, at the Bench Tower in Bonifacio Global City wearing a dazzling floral mini dress designed by Randy Ortiz, her mom's personal friend and perennial designer.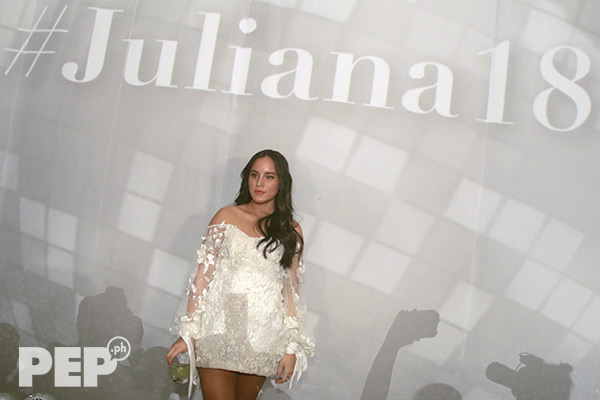 Choosing to forego the typical cotillion affair in debut celebrations, Juliana went for a real dance party instead.
The 18-year-old teen celebrity was completely hands-on with the planning.
In an exclusive interview with PEP.ph (Philippine Entertainment Portal) before her debut, Juliana revealed that Lucy gave her "the freedom to make the decision, make the call, make it how I want it to be."
The result was a disco-themed celebration with songs from the '70s to the present that got everyone on the dance floor.
Here are the details we love about Juliana's 18th birthday celebration:
JULIANA'S DISCO-VIBE OOTDS
After donning her first Randy Ortiz custom mini dress, Juliana changed into a sequined turtleneck mini dress with thigh-high lace boots.
This shimmering ensemble was a London-based fashion brand, Halpern. It was a gift from her Ninong Ben Chan, who bought it for her when they went to Hong Kong last month.
Currently sold-out on online store FarFetch.com, the dress cost $4,301 or PHP231,007.
For her third outfit change, Juliana wore a Randy Ortiz white jumpsuit.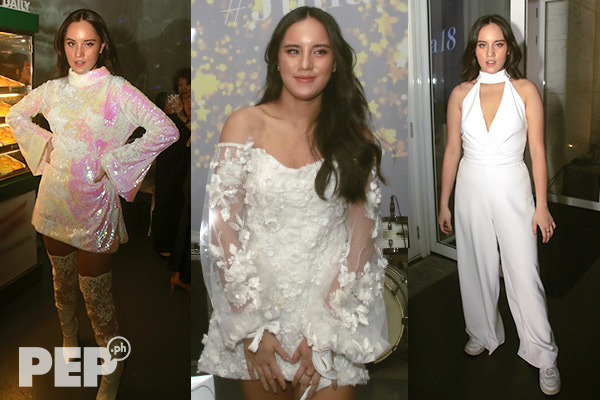 FEEL-GOOD MUSIC
Retro music played throughout the night including Los del Rio's "Macarena," The Foundation's "Build Me Up Buttercup," Toni Basil's "Hey Mickey," Village People's "YMCA," Naked Eyes' "Always Something There To Remind Me," and Fatima Rainey's "Hey," among many others.
Juliana also got IV of Spades and DJ duo The Diegos to perform at her party.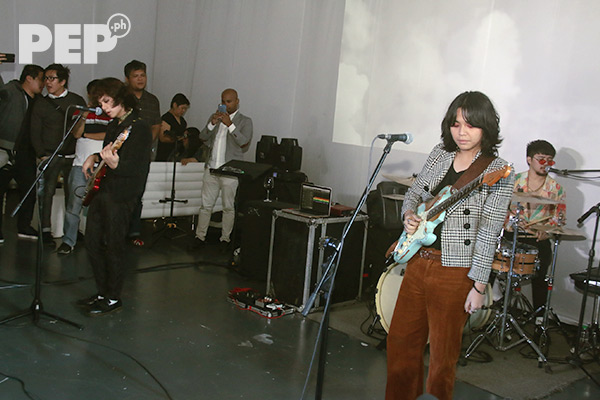 ONE-OF-A-KIND "CAKE"
What's a celebration without a cake? Juliana's choice was a stack of glazed donuts.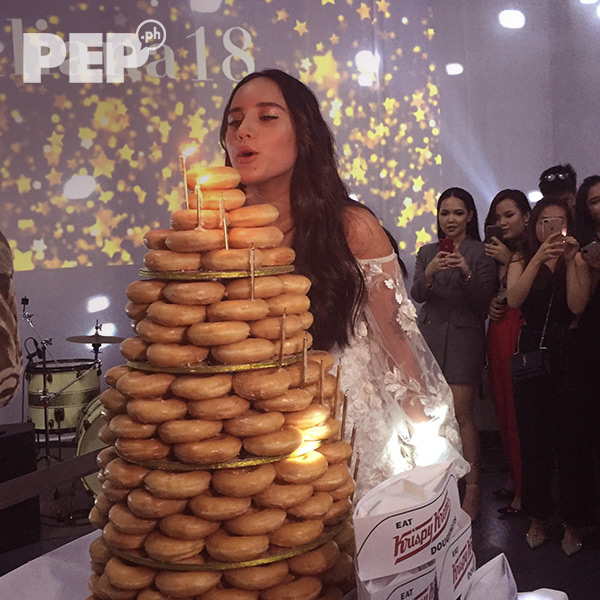 THE GROOVY FATHER-DAUGHTER DANCE
Richard made the most out of the disco theme, and invaded the dance floor with game dance moves that got the younger set going on overdrive.
Topping that, the Ormoc mayor and his daughter performed the grooviest '70s-inspired father-daughter dance to the tune of Donna Summer's "Heaven Knows."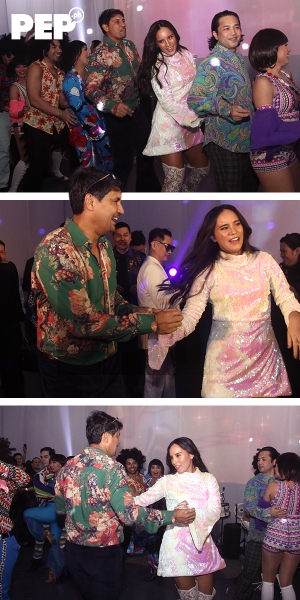 Watch their cute dance below:
View this post on Instagram
LOLA JULIE, THE GOLDEN GIRL
Everyone gamely dressed in their best '70s-inspired ensembles, but no one did it better than Juliana's grandma, Julie Torres, who sparkled in an all-gold ensemble, complete with blonde wig.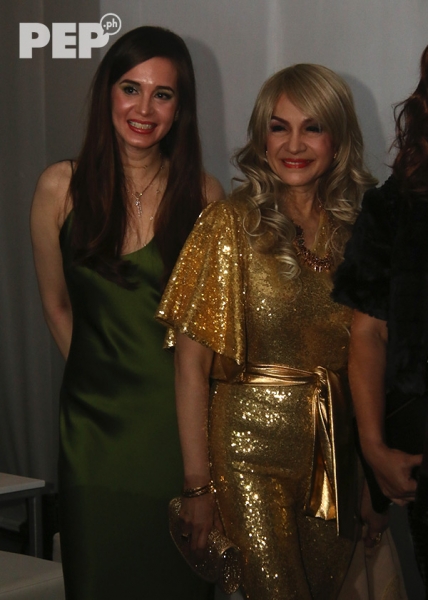 BIRTHDAY MESSAGES
Before the party, PEP.ph had the chance to speak with Richard and Lucy, who were still letting the thought of their baby girl turning 18 sink in.
Lucy teased Richard, "Dry run na yata ito for Juliana's wedding."
Richard simply replied, "Oh no..."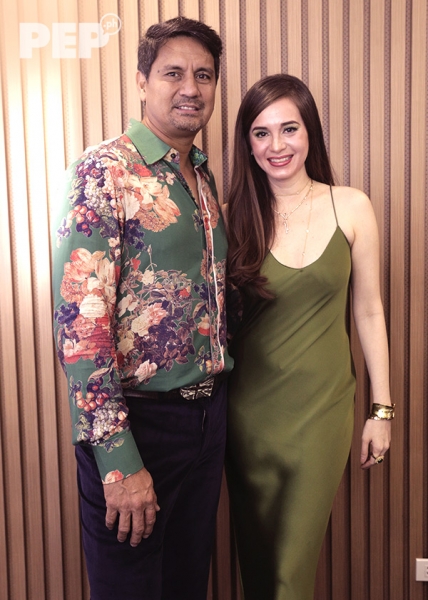 Turning serious, both Lucy and Richard said they wanted only the best for their daughter.
Lucy began, "Juliana, I want you to have a purposeful and happy life. I want you to be able to pursue your dreams and be happy doing that...
"I always tell you this because, as you grow older, you'll always be at a crossroad at some point. When that happens, I want you to choose whatever it is that gives you most peace...
"Trust your gut."
Richard added, "I want you to take good care of yourself. I want you to start deciding well, start deciding for yourself.
"I want you to enjoy your time starting today."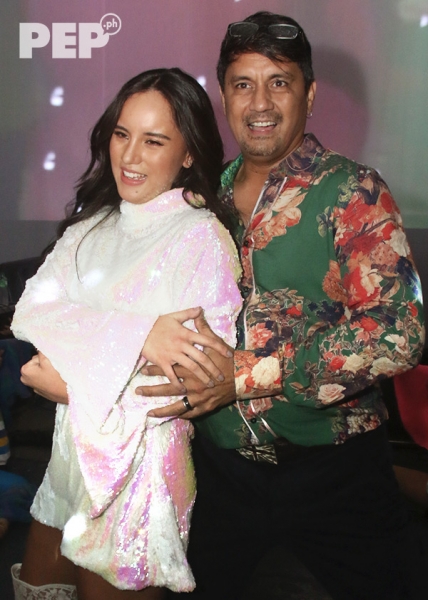 Happy 18th birthday, Juliana!