On Saturday, September 15, a Marvel-inspired pre-wedding film titled Infinity Begins went viral.
The video even made national news for its creativity, particularly, its amazing visual effects.
Produced by a start-up production company called Wonderlast Films, it features several key characters in the Marvel Cinematic Universe (MCU)— including Thor, Doctor Stranger, Ant Man, Iron Man, and Ronan as the main villain.
At press time, it has garnered three million views in just five days.
PEP.ph (Philippine Entertainment Portal) tracked the couple in the wedding video on Facebook.
They are newlyweds Morris and Maria Lourdes Chavez, and they shared with us the story behind their pre-wedding film.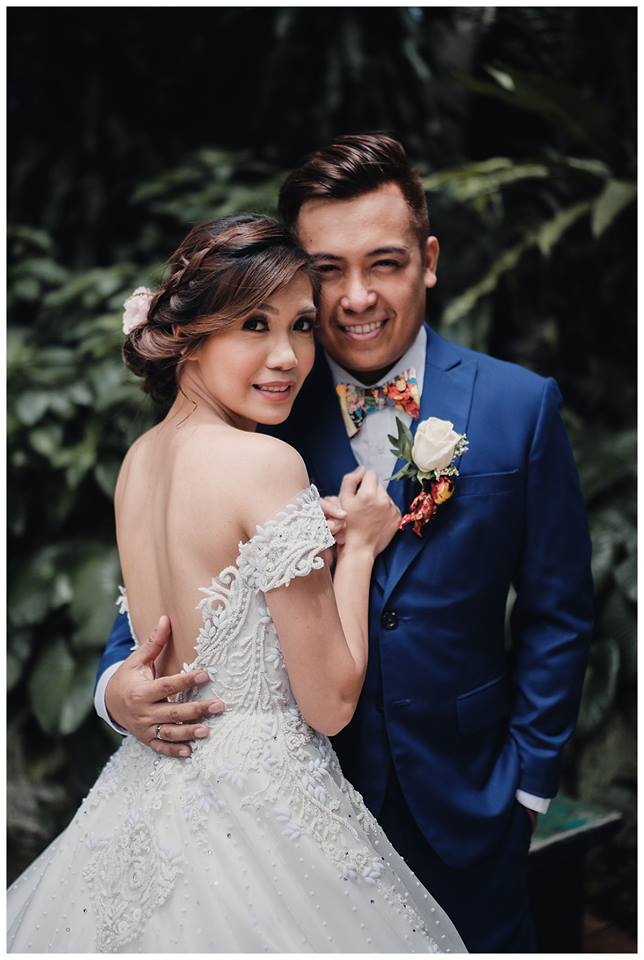 In an exclusive interview with PEP.ph via Facebook Messenger, Maria said they were overwhelmed by the immensely huge number of responses.
She said, "It was a mix of positive emotions, pero ang pinakanangingibabaw sa amin is yung overwhelmed: overwhelmed na marami ang natutuwa, overwhelmed na marami ang nagagandahan, overwhelmed sa dami ng views, like, share, at comments, and so on!
"We're expecting na may mga mangilan-ngilan na makaka-appreciate ng video namin kasi we're just normal, private couple, pero ang umabot ng almost 3M views?! OMG moment talaga."
PEP.ph also sought the reaction of the producers of their wedding film.
Through a text message, Cyrene Joyce Laurente of Wonderlast Films said their team felt the same way.
Cyrene told PEP.ph, "To be honest we're expecting it to have a lot of views, the concept alone is MARVELous you know.
"But the rapid reach and reaction from the viewers was overwhelming, before we knew it, the film was making headlines on national television, it was a surreal moment for all of us."
The couple's most favorite Marvel character is, of course, Iron Man, which is being portrayed on screen by Robert Downey Jr.
Maria explained, "Well for me, he has a unique personality, ang cool ng powers niya, plus the suit!
"For Morris, since bata pa lang siya fan na siya ni Iron Man plus he has a man-crush [on] Robert Downey, Jr. din kaya lalo niya naging favorite."
THE MAKING OF INFINITY BEGINS
According to Cyrene, Wonderlast Films started in 2014 with "a bunch of hobbyists who want to create films for fun."
The start-up production company has produced several short films—including The Masked Warrior (with over 275,000 hits) and After Breakup (with over 2.2 million views)—which are available on their official Youtube channel.
In 2016, they ventured in producing creative wedding videos.
Cyrene shared the process on how they usually work with their clients.
She narrated, "Ideally, we start working on it 6 months before their wedding day.
"First month will be the stage for concept development, script writing, scheduling and preparation of props, location etc.
"Sounds a lot of work but don't worry it's our job.
"After the preparation stage, a day or two will be spent on filming. Then the remaining time will be for editing."
Cyrene said her team didn't really mind the stress of making the wedding video, but they were able to execute it in around three months.
She said, "Our job is to turn their story into a film that reflects their personality and interests, which unfortunately for us was MCU...
"We knew that it was too ambitious, but how often do you encounter a couple this cool that their entire wedding is MCU themed?
"So without any idea how challenging, exhausting and time consuming it was gonna be, we moved forward.
"The production of the film took 3 nights of filming, and 6 weeks of editing."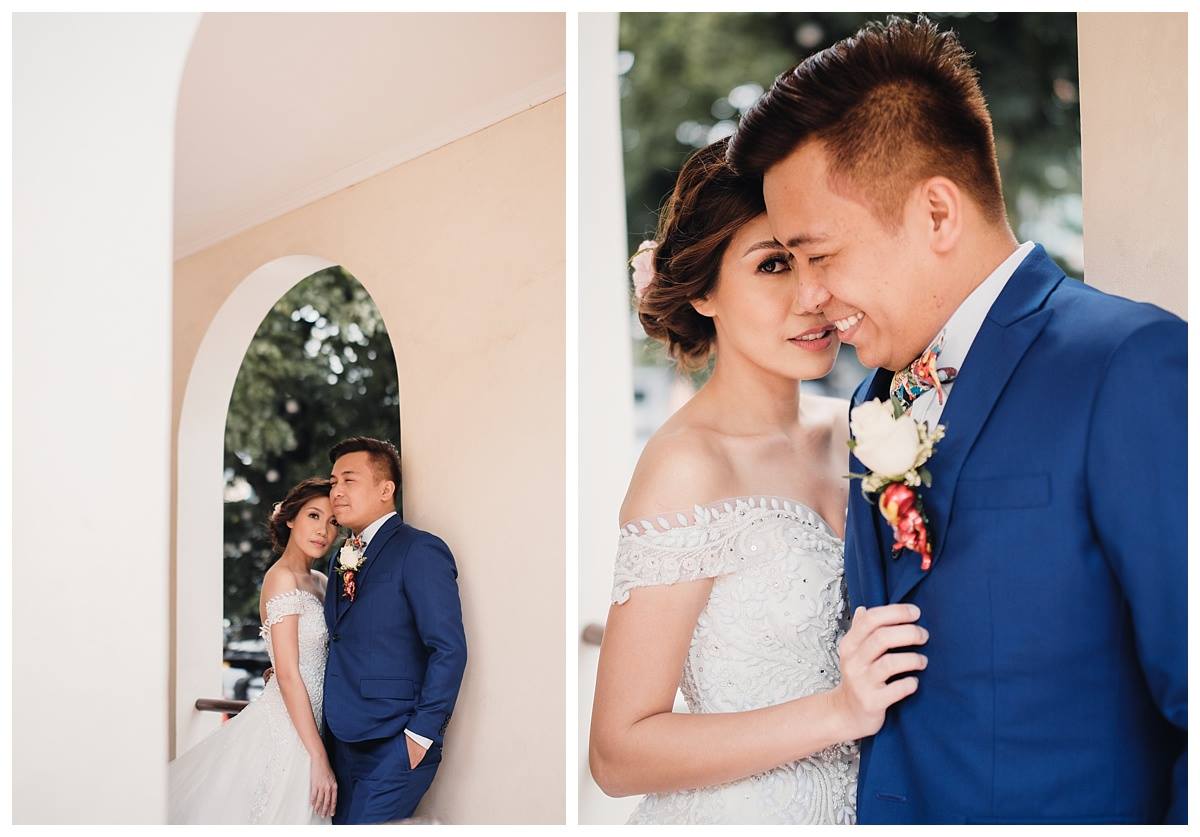 Maria and Morris also did their part to make their wedding video a success.
Maria said, "We researched for the best location for our shoot, then we reached out to our friends para mapahiram ng wardrobes as per instruction ng Wonderlast."
Nevertheless, producing this kind of VFX-heavy videos does not come easy.
Cyrene recalled the most challenging part of creating the wedding film, "The main challenge is to film 5 fighting scenes each with different super heroes.
"We had to produce props and costume for each hero, we also had to think of how the fight is going to play out, all while also thinking about the feasibility, is it possible in editing?
"The ironman transformation for example, we know that we want it to be THAT nanotech transformation similar to Infinity War, it's just too iconic that if we skip that part, it will feel like something is missing.
"But we are also well aware that we're not capable of 3d animation, so direk Dary thought of something pretty clever, it's too complex to discuss it here, just follow our facebook page as we will be releasing a tutorial and bts videos soon."
THE WEDDING
Maria and Morris got married last August 18, and the theme of their wedding, of course, was inspired by MCU.
The couple exchanged vows at the Sacred Heart Parish Shrine in Kamuning, Quezon City.
Their wedding reception was held at The Circle Events Place on Timog Avenue.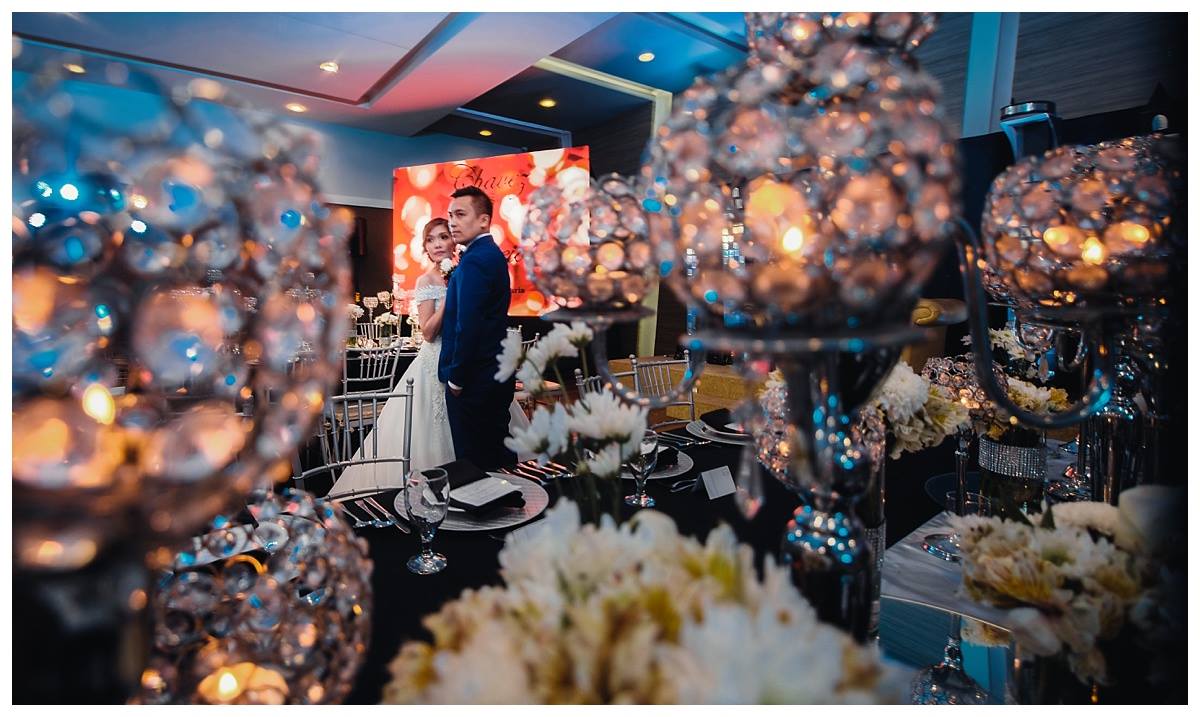 Maria shared a brief background of their love story and recalled, "We met 4 and a half years ago, nagkainlove-an, but then just when we decided to make things official for us, challenges came at us one after another.
"You and me against the world lang ang peg. But we survived, we endured, and we learned to face the struggles in life head on."
Maria revealed that they initially wanted a very traditional theme for their wedding, but eventually went for something they both loved.
She said, "At first hindi talaga, nag isip kami ng iba't ibang theme like minimalist, rustic, classic elegant etc.
"Pero at the end of the day, we ended up choosing Marvel kasi we wanted something meaningful to both of us.
"Since super love namin ang Marvel esp Avengers (wala kaming pinalagpas na Marvel movies)."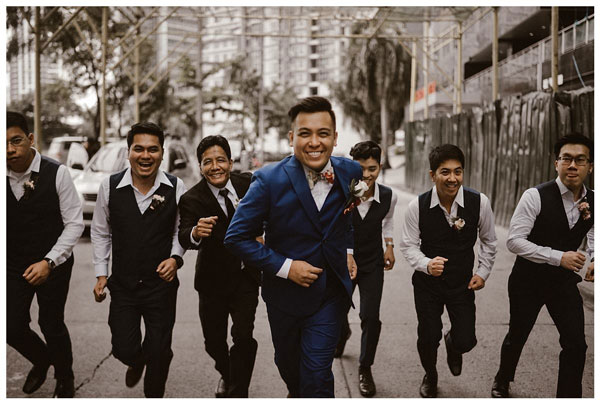 The couple sought the help of wedding coordinator Mayette Cinco to bring their dream wedding to life.
Maria told PEP.ph, "We made sure na kung pwede i-meet lahat ng suppliers mini-meet namin.
"Morris also made an excel sheet for us to track our expenses.
"We put everything in to the calendar to make sure we didn't miss single meeting and payables."
True to their aesthetic, even the groom's suit had a Marvel-inspired detail.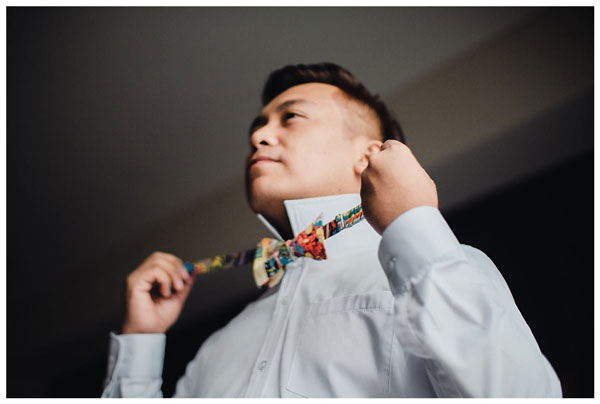 Meanwhile, the bride wore a pair of glittery sneakers instead of the usual high heels.
Maria explained, "I'm an avid fan of Keds. So instead I wore one of their Kate Spade bridal collection."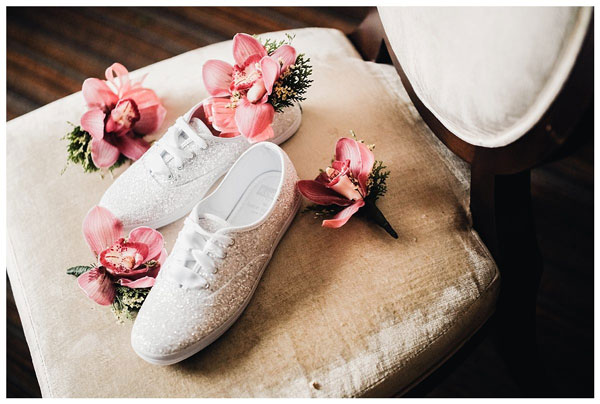 Like any ordinary couple, the couple's main concern while planning their wedding was the budget.
Maria revealed, "We missed a lot of payables! Like nasa kalagitnaan na kami ng planning and dami pa naming kulang and bayarin.
"Plus the scheduling of meetings with suppliers since majority of our them are only available on weekdays, while Morris and I available on weekends."
But it was worth all the stress.
On her favorite part of the wedding, Maria recounted, "The moment when we were facing each other, Morris holding the microphone for us, and Father Jerome was asking, emphasizing every word, if we are willing to surrender ourselves to each other as husband and wife."
Recommended Videos