Cheska Garcia and Doug Kramer have started the birthday celebration of their second daughter Scarlett, who is turning seven years old today, November 28.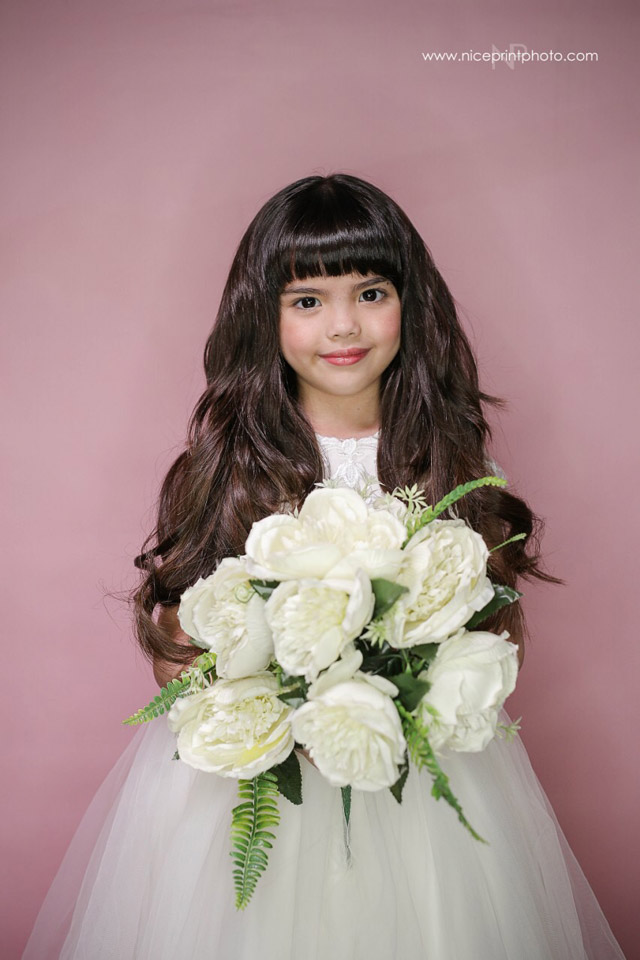 Before the grand party, the couple brought the birthday girl, together with her siblings Kendra and Gavin, to Amanpulo, a private island resort in Palawan.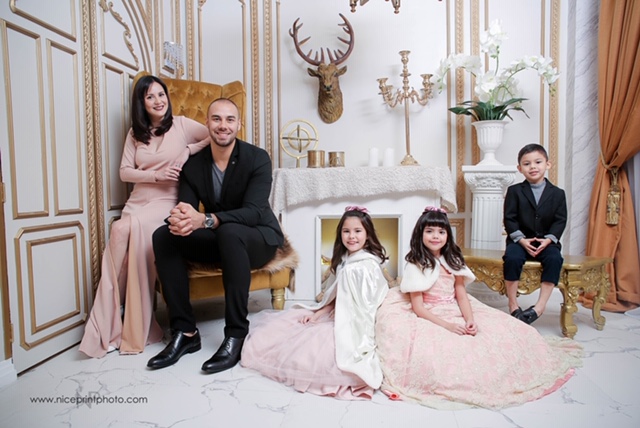 Cheska also posted a heartfelt birthday message: "Happy birthday dearest Louvie! I hope you know how deeply loved you are by all of us.
"I hope you feel that love everyday from us. I know that we have been generous in letting you know how much you mean the world to us.
"By our words, through our actions and our endless hugs and kisses.
"Know that we will never ever get tired of showing you our utmost love and care for you.
"Papa, Mama, Gavin, and Ate Kenken will always be here for you.
"We love you so much Louvelle! The best gift we can ever give you as a family is all our love and we have given you that from day one.
"You're a blessing to us our Scarlett Louvelle!
"I love you with my all and my best!!!"
For his part, Doug listed down his fondest memories of his younger daughter.
He wrote on his Instagram post, "Happy 7th birthday to my baby doll Scarlett! You're 7 already! really?!
"I can still remember you being a 1 day old baby, on my lap and introducing you to your Ate Kendra.
"I just wanna share why you're so unique and funny to me Scarlett.
"- you eat more rice than your papa.
"- once you order your food, you ask why it's taking so long. But it's only been about 2 mins.
"- you get so easily upset with me, but only because you always look for more time with me. I will date you even more now my baby girl.
"- you don't always like to hug, but when you do, it's like you haven't seen me for the longest time.
"- you can easily cry, and even easier to make you laugh. My super sensitive baby girl.
"- you don't like to buy a toy just because we're in a toy store. You will only get one if you really really like it.
"- if we were stuck on an island, you'd only survive if there were chicken around. When all else fails at the table, chicken is the answer.
"- my weakness is your 'puppy doll' eyes. Once I see it, you win.
"- when I discipline you, you always say 2 things. Either, 'Papa you look so scary when you're mad.' the other. 'Papa, you're so handsome when you're mad.'
"The list goes on. You are so special to me Scarlett."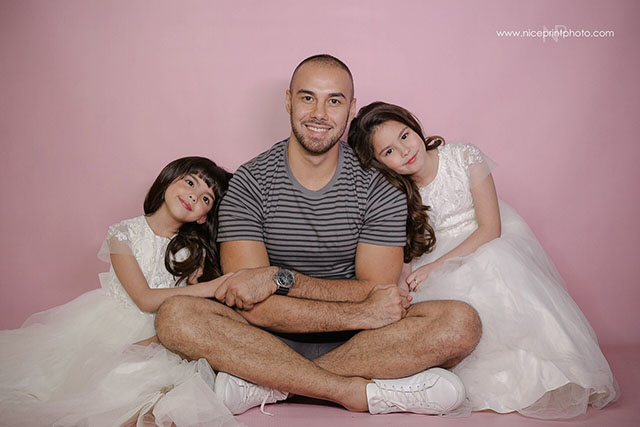 Toward the end of his post, the PBA player mentioned that "there is no 'middle child treatment'" for Scarlett.
He continued, "You are loved so much by everyone around you.
"That why your middle name 'Louvelle' fits you so much. Means 'loved by all.'
"And I will love you unconditionally forever! Happy birthday my baby doll! I'm so excited for your grand 7th birthday! #Scarlett7thWonderland"
After their short vacation in Amanpulo, Scarlett's Wonderland-inspired birthday bash will happen this weekend.
Details of Scarlett's birthday party have yet to be revealed.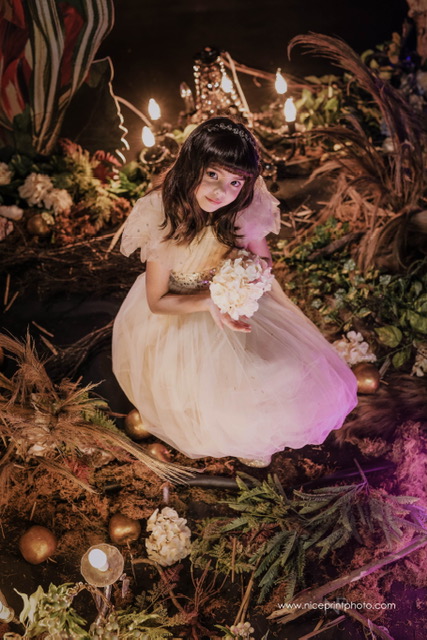 Scarlett, however, already did a fairy tale Christmas-themed pre-birthday shoot with Nice Print Photography.
Charisse Tinio of Nice Print Photography shared a few details with PEP.ph (Philippine Entertainment Portal).
"We wanted to create a storybook forest Christmas feel for this shoot! Her 7th birthday party is coming up this weekend."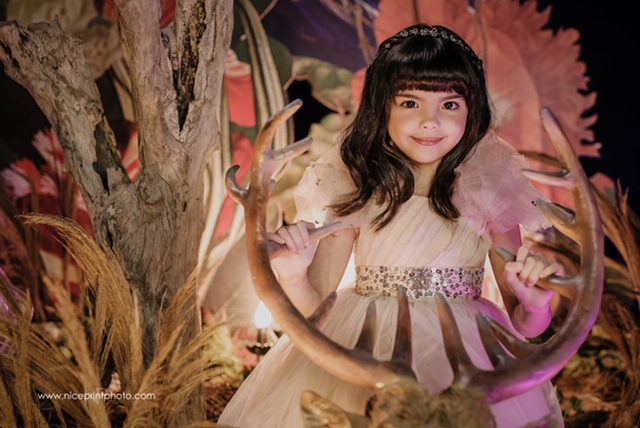 Cheska also gave her social media followers a first look on her daughter's blush pink ball gown designed by Mimi Ferrera-Lazaro of Bumblebee and Company.
She wrote, "Look at you baby, you'll be turning 7 in a few days.
"You look lovely in your birthday gown.
"I am so excited and happy for you @kendraandscarlett. I can't wait for your big day.
"Thank you @mimiflazxbee for making this fantasy gown a dream come true. I love it!"
Happy birthday, Scarlett!