What did KC Concepcion give mom Sharon Cuneta on her birthday?
The Megastar, whose actual birthday was January 6, posted on Instagram the gifts of her "number 1" yesterday, January 7.
She received four items.
One of them was on Sharon's wish list: A label maker.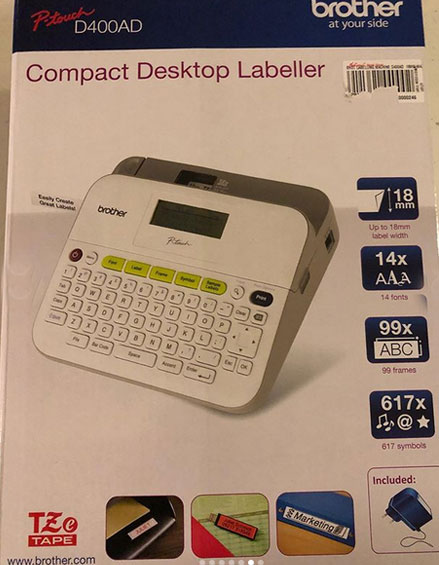 The other two were "liquid soaps from France."
La Roche-Posay Lipikar Huile Lavante and BComBioOrganic cleansing oil are "favorites" of the actress/singer/host.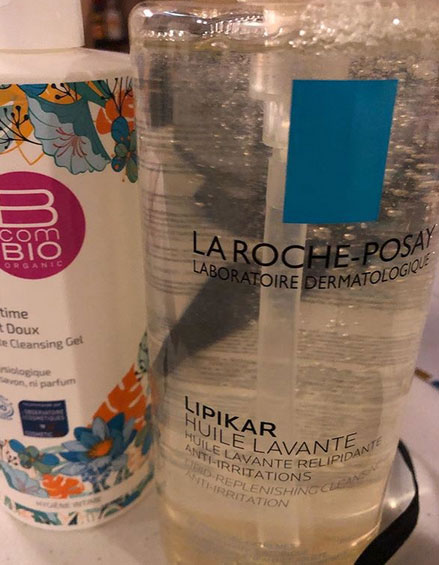 The last one was KC's handwritten birthday message, which, without a doubt, made Sharon cry.
Here's the full text:
Enjoy these little somethings on your birthday Mama! For you
To my dearest darling Mama
When I see animations like this I always think of you—this is who you are to me & how I'll always choose to think of you—FUN, FUNNY, FREE SPIRITED, PLAYFUL, ARTISTIC, PASSIONATE (Yes, passionate in all you do & all you love), a student of life, even a student of love, a Wanderer & a Wonderer, a walking blog & also a walking lifestyle magazine!
It's because of you, the taste, etiquette, table manners, even the class that you always imparted to me became like second nature.
Without any intense statements or highfalutin words, all of this is to say I LOVE THE WOMAN YOU ARE DEEP INSIDE—and I hope to see more the 'mom' or 'Sharon' this year.
You are the original IT GIRL & more! My one & only 'MISS UNIVERSE' and first VALENTINE...Oh, how I miss and love you!
Don't give up on life's beautiful moments, Mama. It is all just waiting for you to come back and take big bites out of life again.
And in case you forgot what happiness is like, and what kind of beautiful person you are, hopefully you discover that that we are all here to remind you.
I love you! More than you'll ever know.
Happy birthday!
Your #1,
Tina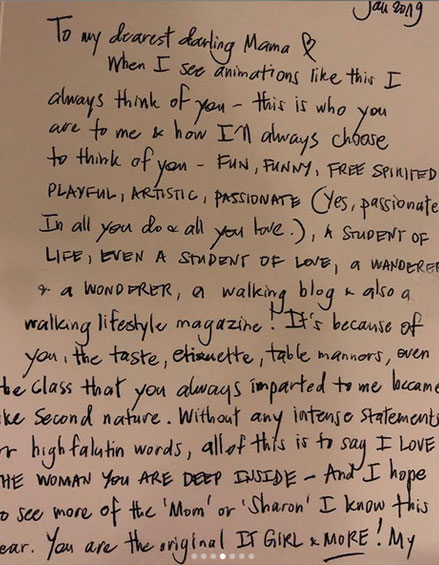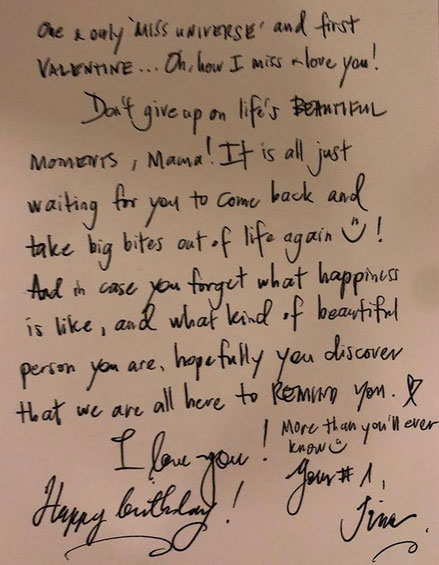 On Instagram, KC also dedicated a post to her 53-year-old mom.
The caption read: "To the woman who was the reason I discovered the wonderful world of all things art + design, from interiors to tableware to stylish handwriting, gift wrapping, drawing, designer clothing, hair and makeup, and of course, acting, singing, hosting, dancing. It's because of you that I know about Kelly Hoppen, Martha Stewart. And that I have a love of diamonds, gemstones & jewelry. Thank you for encouraging me to have a stylish lifestyle and to enjoy documenting & writing & allllll these artsy things. ILY Mama."