Luna Agoncillo turns three years old today, January 8, and her celebration is strictly a family affair.
Mommy Judy Ann Santos gives her followers a glimpse of Luna's party through a series of Instagram Stories.
They start the day with a mini ferris wheel ride.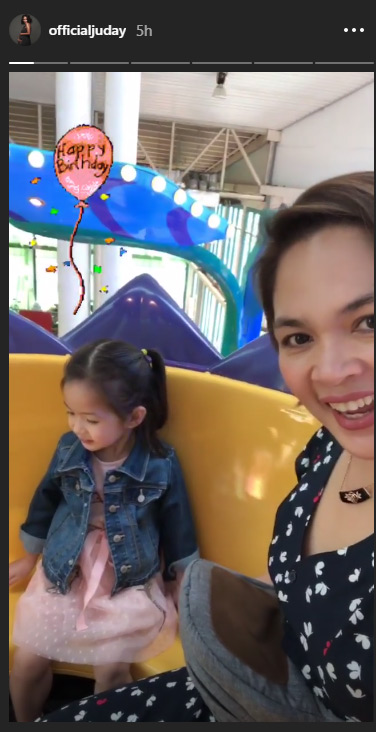 Later in the day, Judy Ann asks the birthday girl, "Are you ready to see your surprise? Are you ready to see your birthday gift?"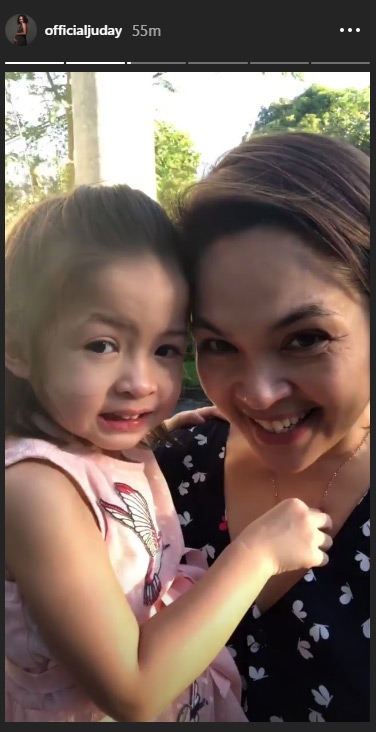 It turns out to be a mud puddle.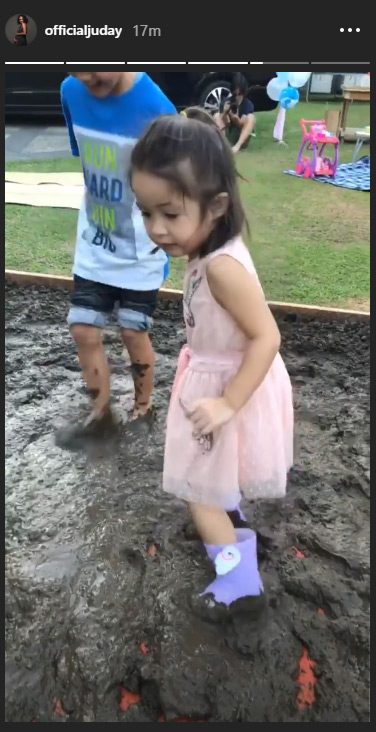 The mother of three says, "Because all she wanted for her birthday was a muddy puddle!
"Happy birthday, love!
"Putik lang ang gusto!"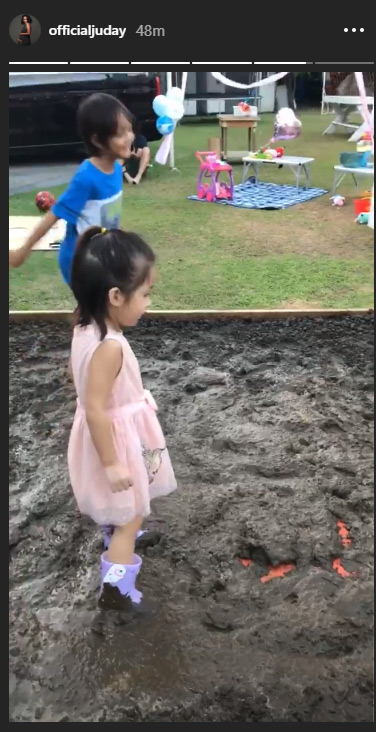 BIRTHDAY MESSAGES
Daddy Ryan Agoncillo posts a short but jolly message: "happy 3!!! [three kissing emoji]"
Meanwhile, Judy Ann can hardly believe that her little girl is growing up fast.
She writes, "Happy happy birthday to our little bunny potpot! 3 already!!??? And you already know so much! [monkey hiding eyes emoji] baka pag nag 5 ka na, ikaw na magbibigay ng advice sa akin! [laughing out loud emoji] we love you soo much sweetie pie!"