Miss Universe 2018 Catriona teared up upon seeing her parents—Ian Gray and Normita Magnayon-Gray—in her homecoming concert on Sunday night, February 22, at the Araneta Coliseum, Quezon City.
She was surprised to see them since she thought they were still in Canada.
The Filipino-Australian beauty queen rushed to help her dad, who almost tripped.
In her interview with ABS-CBN host Boy Abunda during the concert, the 25-year-old beauty queen exclaimed, "I had no idea that they were coming. Akala ko nasa Toronto pa sila!"
Boy then asked Catriona's mom for a short message.
Normita said, "My message to you, please stay beautiful and kind. We're so, so proud of you."
Tears welled up in Catriona's eyes when it was her turn to give her parents a message.
She said, "You just messaged me kanina, 'Have a good show!' I thought you're still in Canada!
"You know what guys, the reason that I am what I am today is because of these two people.
"Ever since nung bata pa ako, no matter what I wanted to do or pursue or whatever my dreams were, they only said, 'We will support you a hundred and ten percent, we will be behind you every step of the way.'
"And hanggang ngayon po, they've kept that promise to me. I just wanna say thank you, and I love you guys so much."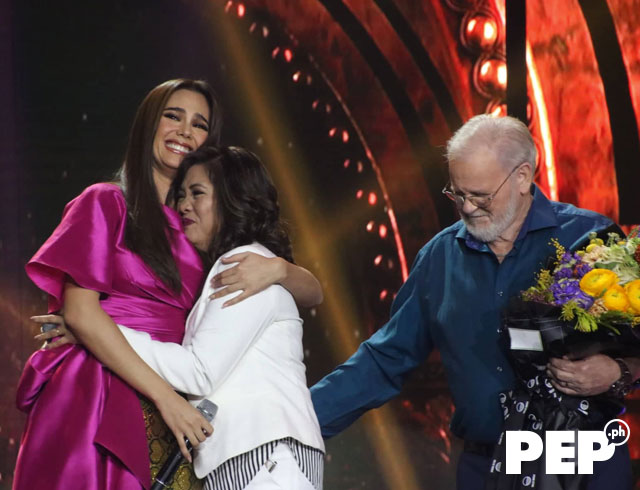 Before her parents' surprise appearance at the concert, Boy had a shorter interview with Catriona.
For his first question, the Kapamilya host: "How does it feel being the most beautiful girl in the universe?"
Catriona beamed, "I feel like the luckiest girl in the universe to have so many beautiful admiring supporters, so many Filipinos who are carrying me through this amazing journey.
"And my heart is just fluttering, it's in my throat!"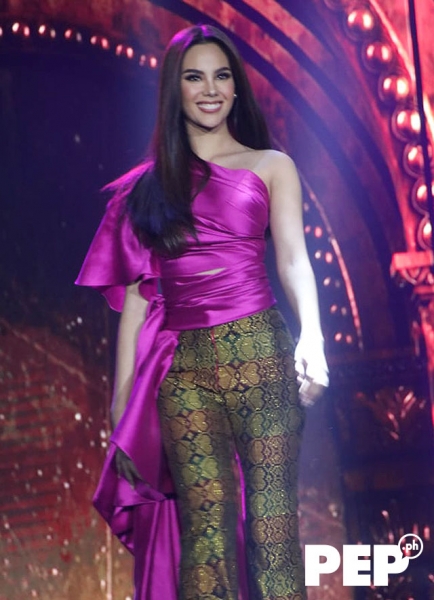 The TV host also asked Catriona her most memorable experiences since she was crowned as Miss Universe.
Catriona revealed, "It's really being reunited with the fans. The parade is my absolute favorite.
"You guys know I had so much fun dancing with you all, seeing all of your faces.
"It all makes me feel so happy 'cause I feed off everyone's energy.
"They feed off mine and just seeing people to such joy of me bringing back the crown to our beloved Philippines."
After a few weeks in the Philippines, Catriona will head back to New York City to fulfill her duties as Miss Universe.
She'll definitely miss a lot about the Philippines, "Siyempre, all of my friends, my family. I miss, of course, my comfort foods.
"Halo-halo, turon, sinigang, and, of course, the weather! I'm used talaga to tropical weather and not so much in New York."