Filipinos are still on a Game of Thrones high now that the eight and final season has started airing.
Social media have been filled with memes, updates, and spoilers on the episode that aired last April 14, Sunday.
One fan took her fandom to the next level and actually had Game of Thrones as the theme for her grand debut celebration.
She is Kimberly Anne Go, a first year of senior high school student.
Asked who her favorite GoT character is, she named Sansa Stark, who is played by Sophie Turner.
In an e-mail exchange with PEP.ph (Philippine Entertainment Portal), she explained, "I really like how her character developed throughout the series from the typical 'I want to marry the prince' type of girl into an independent woman that isn't afraid to face the challenges that are presented to her.
"She is now the Lady of Winterfell, and I think a lot of people can take away a valuable lesson from her famous line 'I'm a slow learner, it's true. But I learn.'
"We all experience this in life. Sansa made me realize that we all make mistakes, but the most important thing is that we learn from them, every person in their own time."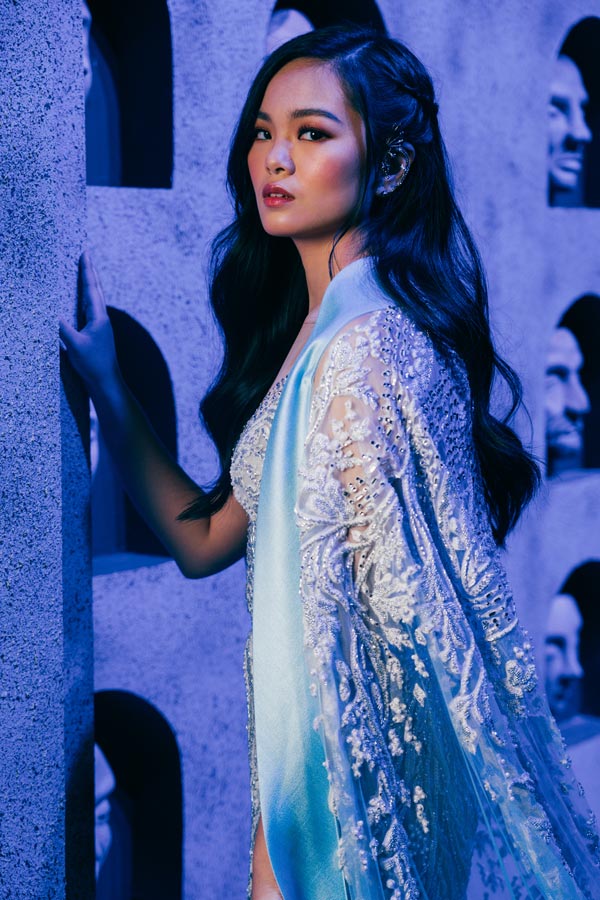 GRAND PARTY, GRAND ENTRANCE
Kim started her party with a grand entrance: She arrived on stage riding a "dragon."
She recalled, "Riding the dragon was actually my sister Kam's idea, she wanted my entrance to be unforgettable.
"At first we were just throwing these crazy ideas around, we even wanted it to blow out blue fire.
"But of course this was not possible because of the safety regulations of the hotel, so we just had it blow out smoke."
Kimberly turned 18 last March 28, but decided to hold her debut last March 30, Saturday, at Conrad Hotel in Pasay City.
She shared some details of her party, revealing it was her sister who convinced her to go with the hit HBO series as the party's theme.
She wrote, "Initially, I had a hard time deciding what theme I wanted for my debut and honestly Game Of Thrones wasn't originally in my list of choices.
"All I knew was that I wanted my debut to be unique and memorable.
"I wanted it to have a winter type of theme but I didn't want the typical 'winter wonderland.
"At the time, I was already a fan of GoT, but I didn't really consider having it as my theme because it didn't seem fitting for a debut.
"But, my sister Kam suggested that I could incorporate the theme of winter with GoT especially since 'Winter is Coming' is one of the most famous lines in the series.
"It would also be very timely because the premiere of the final season is just a few weeks after my debut.
"The rest, as they say, is history."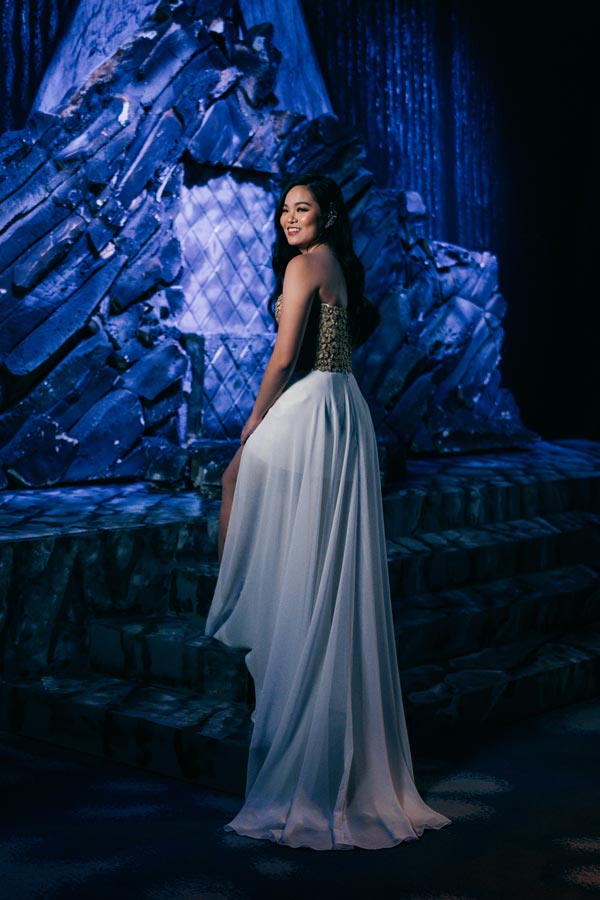 Kimberly had the grand ballroom of Conrad Hotel transformed into her version of Westeros, the fictional continent in the said series.
The debutante's seat was inspired by the "Iron Throne" in King's Landing where the ruler of the seven kingdoms of Westeros sits.
Kimberly, however, opted for an "Ice Throne" instead.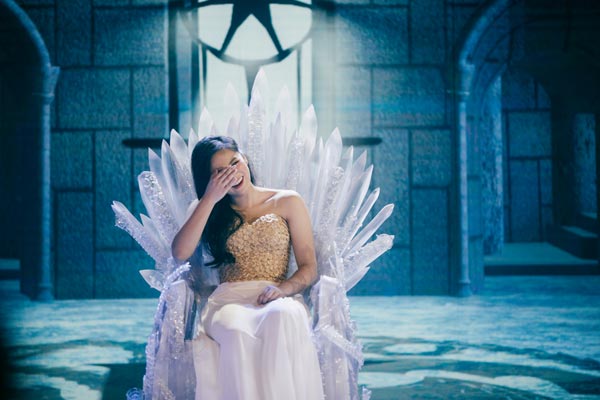 This set-up took inspiration from the Dragonstone throne room.
Dragonstone is the ancestral castle of Daenerys Targaryen.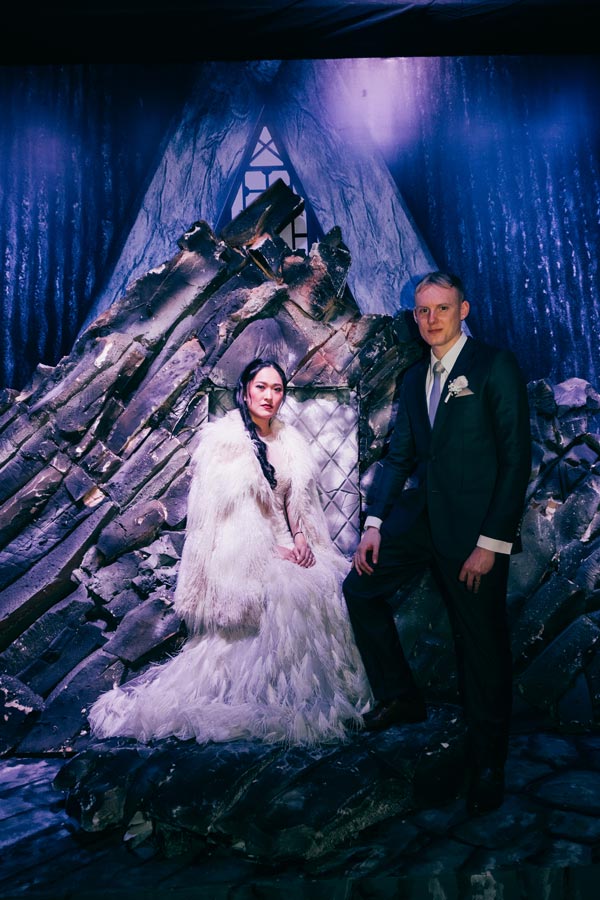 Some of Kimberly's guests had their photo taken in this booth inspired by Winterfell's Great Hall.
Winterfell is the capital of the North, one of the seven kingdoms of Westeros.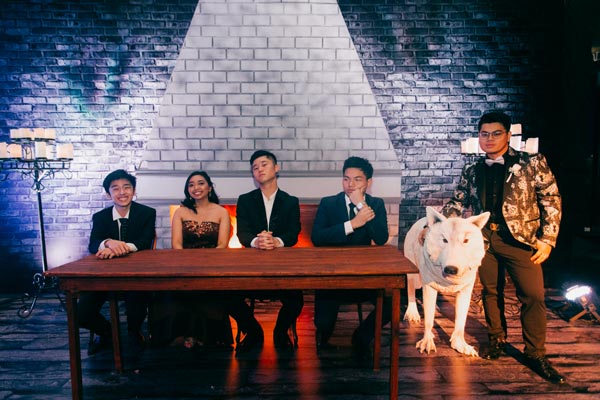 This backdrop is a copy of the Hall of Faces.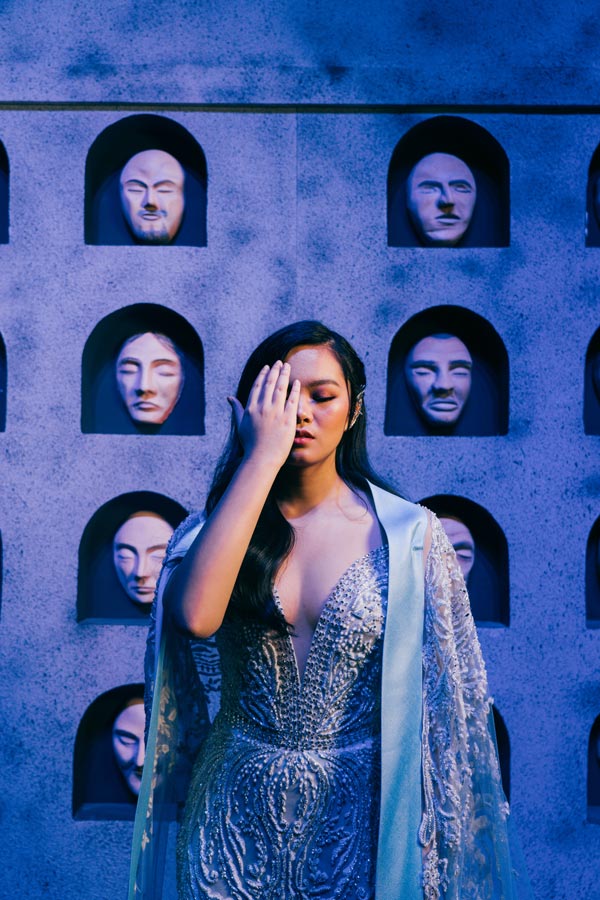 Meanwhile, the stage design was inspired by the massive ice wall from the nothern border of the seven kingdoms of Westeros.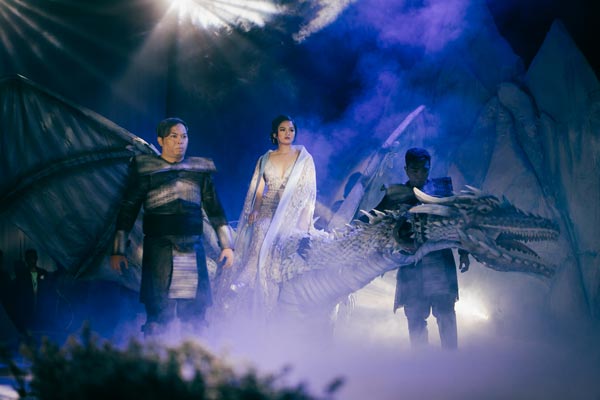 Asked about her most memorable moments from the party, Kimberly wrote, "I loved every part of the night, dancing with my close friends for the 18 roses and listening to my friends' speeches during the 18 candles, and also seeing the on-site photos and videos and my pre-debut shoot, they were all amazing.
"But if I had to choose, my favorite part of the night was the entrance which was when I was riding the dragon."
WINTER HAS COME
According to Kimberly, it took them months before her GoT-themed debut finally materialized.
She sought the help of Christine Ong Te of Christine Ong Te Events to plan everything.
4th Wall Productions was in-charge of the venue's production design.
4th Wall is also the same production team that handled Dian Seranilla's debut at Mall of Asia Arena in April 2017.
Meanwhile, Gideon Hermosa did the venue styling and floral arrangements of Kimberly's grand debut.
She was very much hands on during the planning process of her birthday party.
"We initially started planning for it last year.
"I was pretty hands on but I had lots of help from my coordinator COTE Events which ultimately made the planning process easier and smoother."
To have a dragon as the main prop was her main request.
"...we didn't think it was possible.
"But during our meetings with the COTE team and 4th Wall, we really pushed for the idea and realized that this is something that could be done.
"With the help of 4th Wall, we had a life-sized dragon for the entrance that can move and spit out 'fire.'"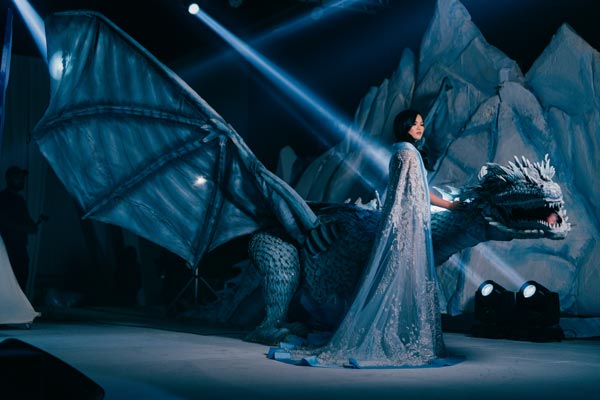 Conrad Hotel, the debutante said, was the perfect venue for her grand debut.
She explained, "When we had our ocular there, I knew right away that I wanted it as my venue because I could picture my GoT themed debut fitting in the atmosphere at Conrad Manila.
"The carpet of the venue was also a big consideration, since the foyer looked like snow has fallen onto the ground and the ballroom's floor was blue."
Her gown was designed by Patricia Santos.
"I searched for some pegs online and showed them to my designer, Patricia Santos.
"I also shared the vision for the debut and she designed the gowns from her own creative mind.
"Coincidentally, she is also a fan of GoT which made it easier to explain my vision to her."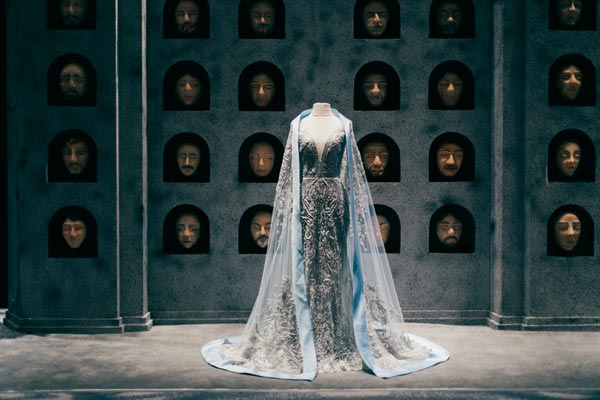 To compelete her look, Kimberly wore a pair of custom-made high-heels by Jojo Bragais.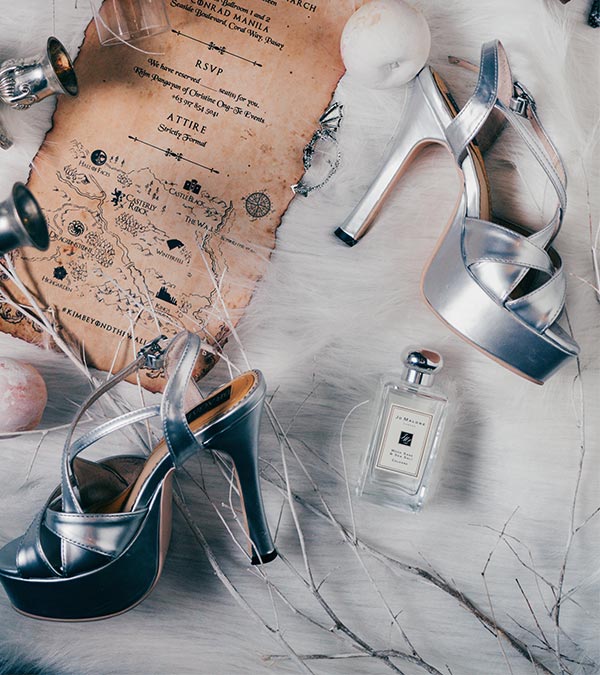 Kimberly's glam team includes Jelly Eugenio for make-up and Paul Nebres for hair.