The bar examination is the toughest hurdle a law graduate faces to become a full-fledged attorney.
Historically, in the Philippines, only 20 to 30 percent of the total number of examinees pass the bar through the years.
To be inducted into the bar, an examinee must have at least an average passing grade of 75 percent from all eight law subjects.
This year, out of the 8,155 law graduates who took the 2018 bar exams last November, only 1,800 passed.
The results were released by the Supreme Court last Friday, May 3.
From among the success stories that have filled social media feeds, one bar-exam passer stands out as an inspiration to others who are also taking the same path.
She is Dianne Pugao, a Kalinga-Apayao native who, against all odds, never wavered in her goal to get education as a way to give her poor family a better life.
She shared her story on Facebook last Sunday, May 5, and, at press time, her posts have garnered over 5,000 likes and 1,000 shares.
She wrote in her post, "I studied hard for the board because I wanted to be the top.
"I had the notion that when I am on top, I would earn more.
"I thought I would find a great-paying job so I can keep my promise to my parents that our lives would be easier.
"Our neighbors and those who know our family would attest to how difficult our lives were.
"We had to borrow rice so we could have something to pair with our favorite ulams: asin at mantika, bagoong at mantika, toyo at mantika, basta may mantika.
"We had to swallow our pride if we wanted to fill our craving stomachs.
"Carbo at mantika lang ang nasa dugo namin kaya lahat kami matataba.
"We were looked down upon because we were poor."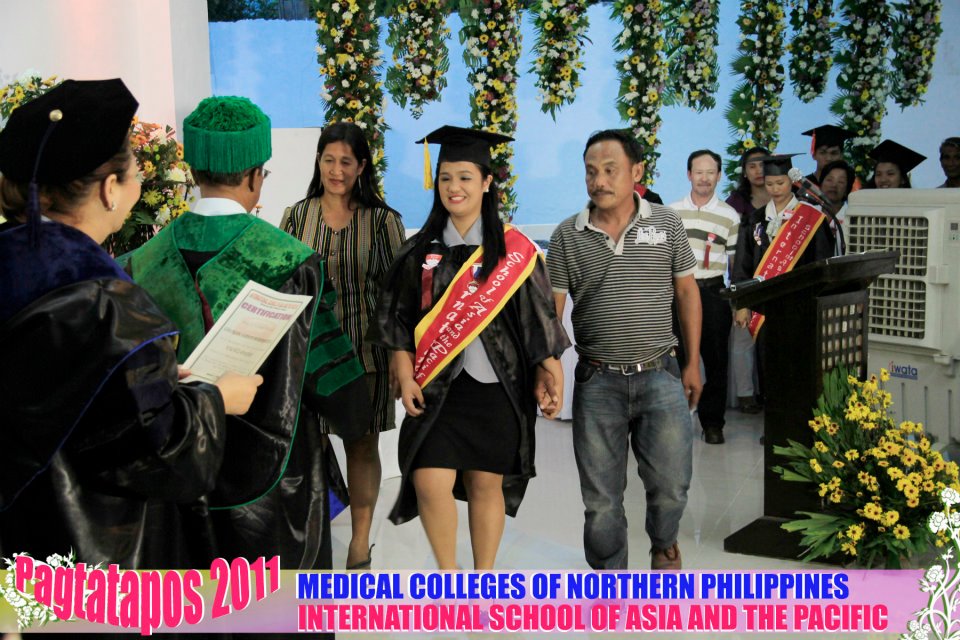 Her family struggled to put Dianne in school, and she did not disappoint them.
Dianne finished her degree in Customs Administration at the International School of Asia & The Pacific in Cagayan with flying colors.
She went on to top the customs broker licensure exam with two other examinees and landed her first job soon afterwards.
But it was not enough.
She recalled, "Even though I was able to find my first job, my salary was barely enough.
"Being a topnotcher did not guarantee me a good paycheck.
"I had to plan my budget strictly so I could support my sister in her remaining years in college, to help my other siblings, and to send money to my parents to buy new sets of shirts and pants.
"Parang OFW ba. [emoji]"
PURSUING THE DREAM
Undaunted and motivated by her desire to lift her family from poverty, Dianne decided to pursue her dream of becoming a lawyer.
With the money she saved from her first job, Dianne enrolled at the San Beda College of Law on Mendiola street in Manila.
As a working student, she persevered to juggle her day job and evening classes for over four years.
Dianne narrated, "After years of working, my savings were just enough for one semester in law school.
"Sabi ko, bahala na. Magpo-provide si God. I worked during the day and attended my classes in the evening.
"I would leave our office in Parañaque at 4pm so that I could be at San Beda by 5:30pm for my Criminal Law Class under 'Judge E.'
"I would cram during my 1-hour habal-habal ride from Paranaque to Mendiola.
"The traffic at the time was terrible because of the construction of the new NAIA express way.
"Naging study table yung batok ni kuya Noel na habal-habal driver ko.
"I always had a messy hair but I was able to prepare for my recits.
"Fortunately, I was included in the Honor List in my first year in law school."
She also had to find other jobs to earn more money and fund her studies.
"Ang dami ko pang naging trabaho magkapera lang.
"I would monitor trucking deliveries 24/7.
"In return, I was paid a portion for every delivery.
"Ang hirap dahil saka lang ako matutulog pag nakarating na ang truck sa site.
"I was even labeled as a walking call-center.
"Also, I would position myself in the classroom where my prof could not see me so I could still work during class.
"I was determined to finish law school in 4 years for the sole reason that I could no longer afford another year's worth of tuition and miscellaneous fees."
ONE PROBLEM AFTER ANOTHER
But as she bravely plodded on, Dianne told of a series of challenges that almost broke her spirit.
She wrote, "My father was hospitalized for several months in 2015 until he got his leg amputated.
"I remember how I cried along Mendiola Road out of exhaustion and frustration.
"I had to work even more for my father's operation and meds. Akala ko tapos na lahat ng hirap.
"But last year (before my graduation), my father passed away because of cardiac arrest."
And yet again, at the finish line of her difficult journey to become a lawyer, a few months before the bar exams, Dianne herself got in an accident.
She was hospitalized, in dire straits, and depressed.
She wrote, "And few days after my graduation and before the Bar Review, I met a vehicular accident which crushed my kneecap and broke my thighbone.
"I suffered two fractures in my thighbone that I had to be put in traction for 14 days.
"I was so depressed. I could not move.
"I could not even use the bedpan so I had to pee and poop on under-pads.
"I thought the traction was already too painful to bear. But I was wrong.
"I had another operation for steel-implant.
"Sobrang sakit, durog na durog na ang kalooban ko, durog pa ang buto ko.
"Pati pagtingin ko sa sarili ko, durog na rin. I could not even clean myself after pooping.
"With every surge of pain, the more that I was losing hope to take the 2018 bar.
"I spent almost a month at the hospital.
"I begged the nurses to give me more painkillers but they refused as I already reached the maximum dosage.
"I would cry everyday out of depression. Sabi ko kay mama, bakit naman puro na lang ako hirap.
"Hirap na hirap na ako sa lahat mama, mukha lang akong matigas."
Thanks to the support of her family and friends, she managed to pull herself up from a very bad situation.
After Dianne recovered from her injuries, she started reviewing for the bar exams.
Dianne continued, "I was about to give up my hope to take the bar but my friend, Monica, filed my bar application.
"So I had no choice but to go on with the bar exam.
"I was bedridden for months until I was able to go to Manila in September to condition myself for the bar.
"Nanghiram pa si mama ng ambulance.
"I settled on self-review because I cannot attend review classes.
"I only managed to take 2 mock-bar exams.
"During those 4 Sundays of examination, I was filled with extreme emotions: of fear, despair, apprehension looking at my situation going to and from the exam venue.
"But I did not falter. I told myself, 'Ngayon pa na nasa harap ko na ang pag-asa, ngayon pa ba ako panghihinaan ng loob.'"
Toward the end of her post, Dianne thanked everyone who joined her in this journey.
She also dedicated her latest milestone to her parents.
"Thanks to my mother (na naubusan ng leave credits) who was there for the whole duration of my exams.
"I was all along carried by my passion to fulfill my dreams.
"It was my family whom I was thinking and how I could be the salt that would give a palatable taste of life for each of them.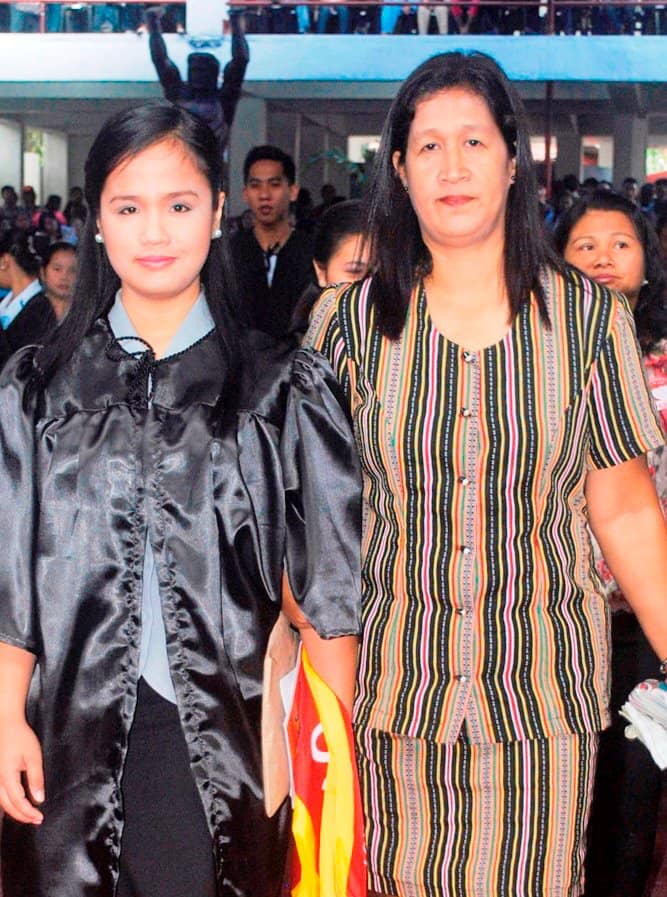 "Kung babalikan ko yung hirap na pinagdaanan ko, I would say hindi ko yun kakayanin, pero natutuwa ako na kinaya ko yun despite the financial and physical contraints na pinakamalaking dagan sa akin upang makalagpas nang mabilis at maayos sa laban na yun.
"My heart cannot contain all the gratefulness I have right now for all the people behind this feat: To my Dad (now at rest in His abode), thank you for molding me to be the tough woman that I am today. Pinapangako ko na ipaglalaban ko ang pamilya na naiwan mo (Yes, Atty. Sison, ipaglalaban ko).
"To my Mama Dayang, you know how much I love you kahit napapasakit ko ang kalooban mo sa pagiging matigas ko.
"To my siblings, Manong Bondol (and Manang Ivy), Manong Don, Manang Daryl (and Manong Albert), and Seigrid (and Arnel), I will always be here for you wherever life takes me.
"Thank you for bearing with me despite my unusual ways of showing my love for you.
"To my Mama Baket, Tatay Leoncio (+) and Ama Lobino (+), you were always in my heart all throughout my fight.
"To my aunts , uncles, cousins, in-laws, and relatives who believed in me and cheered for me to go ahead and finish the race, my sincerest acknowledgment of the love you gave me."
Dianne also expressed her gratitude to her husband Acyate Pugao for his staunch support, and mostly for staying strong for both of them during the tough times.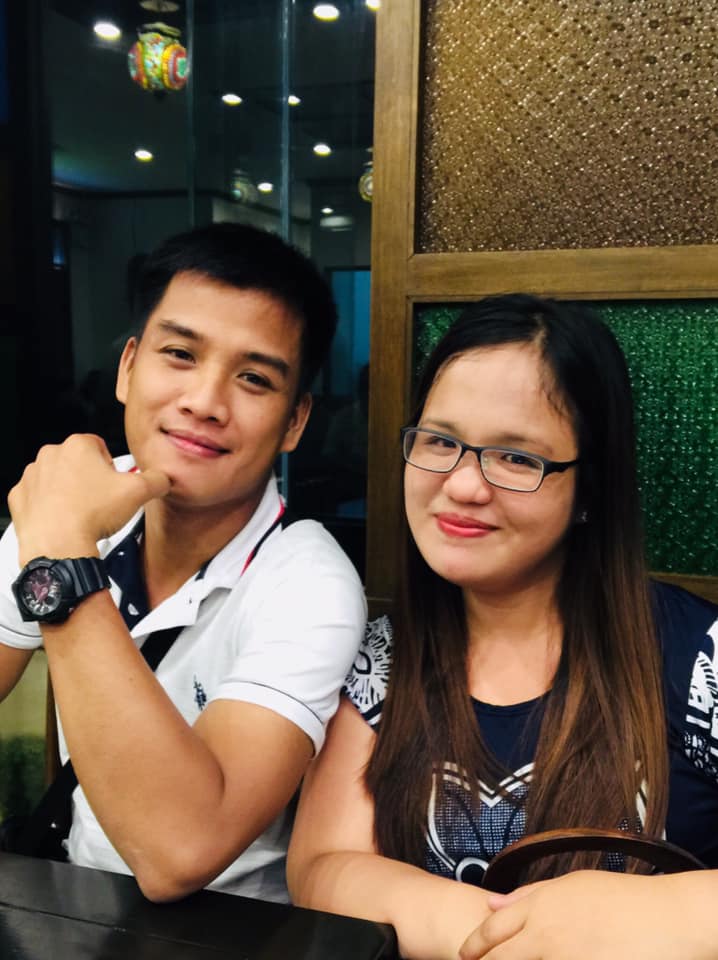 Dianne and Acyate got married last February.
She wrote, "Most especially, I would like to thank my dearest Acyate.
"You see my name now with a connecting dash.
"That is because in February, I married my man whom I believed would take me as I am.
"Love daw nia ako kahit maging 5 layers ang bilbil ko (na alam ko namang cheret lang).
"He is in the middle of the seas right now.
"Baby, I love you so much and I always pray for your safety so you could come home to me the soonest."
Dianne also did not forget to thank God for all the blessings she received.
"Above all, I give back all the glory and honor to the One Above, for without Him, I wouldn't be here where I am today."