In this day and age where diversity is highly celebrated, the global fashion industry has been overhauling itself in order to broaden society's understanding of real beauty.
Take a leaf from Gelai Penales and Angelia Orna, who came out as grand winners of SM Youth Go-See Season 4, a digital reality show in search of the newest ambassadors for the store's various youth brands.
With 14 other finalists during the competition, they hurdled the ten challenges that tested their individual strengths, passion, and modeling skills.
The challenges aired on the brand's Youtube channel from April 22 to June 28, 2019.
Gelai and Angelia were announced winners during the show's live finale at SM Megamall on July 6, 2019.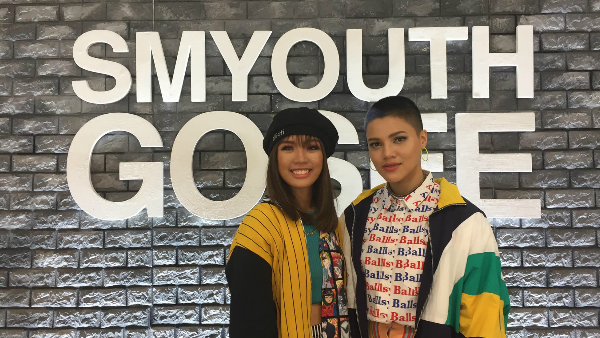 GELAI AND ANGELIA: BREAKING STEREOTYPES
During this interview with PEP.ph (Philippine Entertainment Portal), the newly acclaimed models are still reeling from the experience, and have yet to fully grasp the reality that they are it.
If anything, winning the competition seems to have a sobering effect on both of them.
Gela says, "Honestly, aside from feeling happy, naalala ko lahat ng challenges na ginawa natin."
Angelia responds, "Totoo nakakaiyak!"
They are tears of joy that wash away any lingering doubt they can ever achieve their far-away dream of becoming models.
With her quite-brawny shoulders and curvy figure, it is easy to tell that Gelai is an athlete.
In college, the 22-year-old was stealing bases and scoring home runs for the softball varsity team of the University of the Philippines Diliman.
Creative and smart, too, she finished Bachelor of Arts in Film as an Iskolar ng Bayan.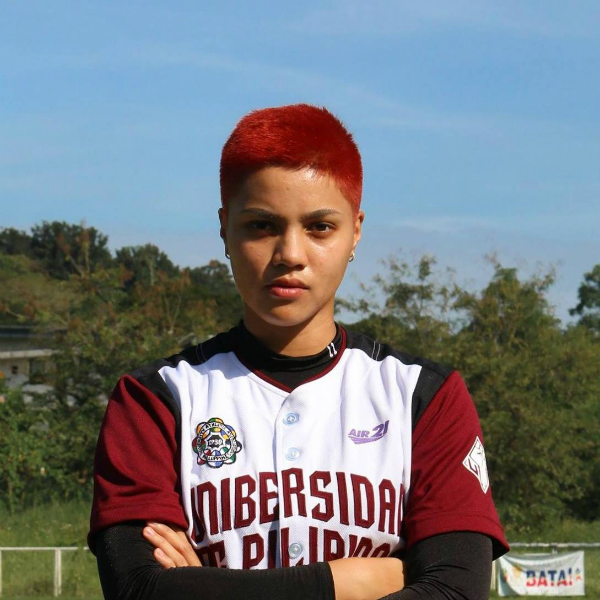 Yet, for all her achievements, Gelai was often called out for her weight. The physical was all her detractors saw.
She recalls, "People usually push me to be a model even before. But then, there will be cases wherein I'd be told that I'm too big or I look too different and stuff.
"It was very hard for me to overcome that—to like mute them."
Determined to prove to herself she's a winner, Gelai defied the opinion of others and joined SM Youth Go-See this year.
She says,"This show really helped me like 'cause this is how I look, e, so what can I do about it?"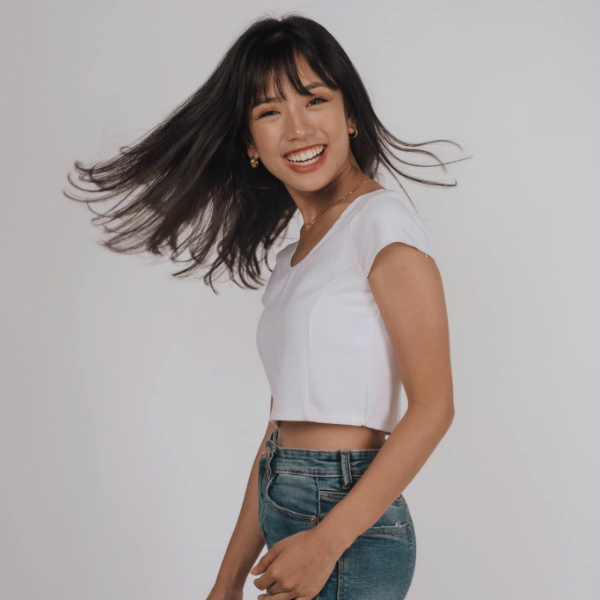 For Angelia, her height had pulled her away from her dream and pushed her to it at the same time.
"They tell me I'm too small to be a model," she said in a video uploaded on the brand's Youtube channel.
She tells PEP.ph, "For me naman po it was actually a secret dream since I know na mahirap nga mag-model pag maliit."
What has kept Angelia going is her refusal to see herself as lame because of her height. Instead, she relies on her brain and heart to get her up and running.
She says, "Kasi andoon iyon sa kung paano mo aaralin... there are certain angles naman when you pose and all that when it comes to modeling.
"Pero talaga, when you love what you do, you'll do everything for it eh. So I think that was I how I was able to cope [with] what I really wanted to be."
Certainly, the 21-year-old has come a long way in the place she wants to be.
GELAI AND ANGELIA: READY FOR THEIR CLOSE-UP
Not knowing whether she was in or out of the show, Gelai eased the anxiety of waiting by trying, unsuccessfully, to lose weight.
She did get the call she was among the finalists, and it was during the show that she actually lost weight from the pressure of the competition.
Speaking for both of them, Angelia says, "Actually pumayat kami within the show talaga kasi grabe yung stress.
"Iyong kaba na paggising mo the next day, '[Shocks], challenge na naman.'
"'Tapos pag may natanggal, 'Uy, okay hinga,' 'tapos gising na naman 'tapos, challenge na naman.' Iyon iyong nakakakaba."
Gelai remembers feeling so stressed she almost lost the nerve, "When I woke up, I was really nervous, I thought of ditching it.
"I was really nervous. But then I got out of bed and headed to the studio."
Gelai and Angelia had their taste of a high-end fashion shoot garbed in stylish outfits as they posed this way and that for the photographer.
It was one of the show's challenges and both came out it with flying colors.
But Angelia has not gotten over the jitters she felt while it was happening.
"With all the props and the hat, it's kind of complicated sa 'kin kasi hindi ako sanay na talagang lahat natatakpan 'tapos puro mukha lang. Pero I think I did good naman," she says.
She did so well, in fact, that she got the nod of SM's head of digital marketing and photographer, Bjorn Manila, who told her, "You're doing good, Angelia. I like your eyes."
The other challenges Gelai and Angelia underwent were: shooting for a fashion campaign for Avengers Endgame; grooving in a music video for a gadget brand; shooting with tots; shooting a denim campaign underwater, and producing their own social media campaign that encourages social responsibility among the youth.
ROLE MODELS OF YOUTH POWER
As grand winners of the search, Gelai and Angelia each received PHP30,000 worth of gift certificates and a six-month contract worth PHP250,000 as ambassadors.
As much as they are thankful for the rewards as a validation of their inner worth, Gelai and Angelia also regard them as incentives to encourage young people to claim their own prize.
It is the prize of knowing they have it in them to become winners, maybe not in actual competition, but in the sense of owning and putting out the best of themselves.
Angelia says, "Para sa 'kin, ang hirap man sabihin na always believe in yourself, oo iyon iyon, e.
"Pero kasi kung anong kaya mo gawin and takot ka lang, kalimutan mo yung takot kasi malayo mararating mo pag you take risks.
"Mas lalo na kapag gusto mo talaga yung ginagawa mo.
"So, hopefully, inspiring people doesn't stop after winning, you know. I hope it continues and I hope we'd still be good examples."
Short of saying avoid negative people, Gelai adds, "For me what really helped me besides braving up is surrounding myself with people who support me talaga, who only tell me what's good about me and what I can improve more on, and not people who try to shoot me down for wanting to achieve something.
"So as much I wanna say that everything, all my confidence came from me lang, I owe a huge part of it to my family, to my friends who never stopped believing in me."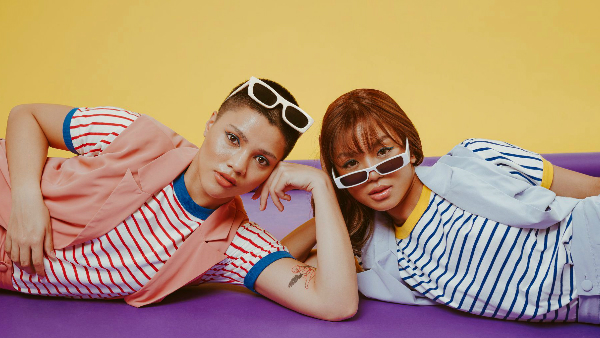 Opportunities may know only once, so, do not hesitate to grab it when you have the chance.
Gelai decided to join at the last minute because, "what really pushed me was the fact, sabi kasi, parang 18-22 years old, e, 22 na ako...sabi ko, 'Ay shet, if I don't join now, I can never join."