Work, save, travel, repeat. This is the motivation of many millennials who hustle every day.

Nicole del Rosario is a 26-year-old bank risk analyst who lives by that mantra.
And she couldn't be happier after completing her tour of all 81 provinces in the Philippines on June 19, 2019.
She posted breathtaking photos of her trips on her Facebook page on December 22, 2019.
Her caption read, "Highlight of 2019 is finally completing #Project81PH!
"Traveled around the 81 provinces of the Philippines and explored all corners of Luzon, Visayas and Mindanao!
"Mula Batanes, hanggang Tawi-Tawi... Kay ganda mo, Pilipinas kong Mahal!"
After gaining over 74,000 shares and 49,000 reactions at press time, Nicole's tour has become the "travel goals" of many netizens!
Nicole also uploaded these photos as part of an online campaign called Project81PH, which encourages travelers to visit all 81 provinces in the Philippines, and upload their photos with the hashtag #project81ph on social media.
NICOLE'S NATIONWIDE ADVENTURE
From Abra in the Cordillera Region to the Zamboanga Peninsula in Mindanao, Nicole has done all kinds of adventures.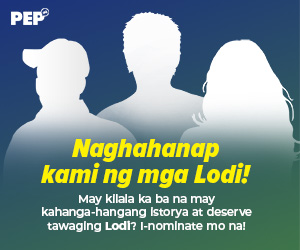 She went kayaking in Basey, Samar.
Nicole climbed the towering rock formation of Animasola Island in Masbate.
She surfed through the waves of Baras, Catanduanes.
She also trekked the Banaue Rice Terraces for four hours.
What better way to celebrate her birthday than flying high aboard an ultra-light plane in Davao Oriental?
She swam with the friendly pawikan in Mindoro.
Nicole kept it light and fun by biking around the Basco Lighthouse in Batanes.
NICOLE BALANCES WORK AND TRAVEL
Although traveling requires a lot of time, money, and vacation leaves, Nicole finds her way around it.
In her online interview with PEP.ph (Philippine Entertainment Portal) via Facebook Messenger on December 28, 2019, Nicole said that she has been traveling since she was a young student.
She recalls, "I grew up spending my vacations traveling with my family.
"My parents would take us to Albay every summer to visit my grandmother."
She admitted that her parents were still hesitant to let her travel without supervision when she was young.
And it was after graduating from college in 2013 when she was given the go-signal.
She recalls, "As in right after college, nag-Ilocos kami ng high school friends ko, 'tapos after no'n, sunud-sunod na!
"Mas madalas, meron akong kasama.
"I only traveled solo once! Isa rin kasi sa goals ko iyon."
Nicole set the goal of visiting all 81 provinces of the Philippines in 2015.
She says, "I wanted to see more of our country. And during a backpacking trip to the Cordillera Region in March 2015, I decided that I'll aim to visit all 81 provinces of the Philippines."
Now that Nicole has to balance leisure with her work in the office, she plans her trips ahead.
"Almost six months to one year in the making," she reveals
"Work can be demanding kapag weekday. Work is work talaga.
"At the start of the year, naka-plot na iyong leaves ko dahil adik ako sa mga piso fares, promo fares!
"Tipong yung 2020 travels ko, booked na ngayon pa lang at scheduled na."
NICOLE DOES MORE BY SPENDING LESS
Nicole believes that vacations should be less on the expenses and more on the experiences.
That's why when the Cebuana is on an out-of-town trip, she makes sure to spend no more than PHP10,000.
"A common misconception is that you have to spend a lot to travel," she discloses.
"But really, backpacking in the Philippines is much cheaper than people think.
"I usually spend around PHP2,000 to PHP3,000 for two-day trips and PHP5,000 to PHP10,000 for five to seven-day backpacking trips across several provinces."
How does she do it?
She points out, "Researching and planning are important.
"Almost all my backpacking trips are booked using promo airfares.
"Let's also take advantage of the abundance of travel guides that are being shared online and join group tours to make traveling across provinces more affordable."
NICOLE ON FINDING THE IDEAL travel DESTINATION: "choose ph first"
Nicole's long list of traveled places includes Hong Kong, Macau, Singapore, and Indonesia.
But why did she choose to go around the Philippines first?
"I love the Philippines and our country has so much to offer!" she beamed.
"I wanted to see and experience the beauty of our country first.
"As the famous saying goes, 'Huwag maging dayuhan sa sariling bayan.'
"Mahalin natin ang sariling atin."
Now that she's planning to create a new set of adventures—this time, in Southeast Asia—Nicole has lessons she wants to impart to fellow Pinoy jetsetters:
"One is while we're young, it's good to invest in experiences, but, at the same time, may balance siyempre on saving for the future.
"Second, our country is very diverse and each culture is unique, and that's what makes the Philippines beautiful.
"I hope we all appreciate our mother country and choose PH first," she stresses.
Your extraordinary story has been submitted.