The love between long-time sweethearts Chino Vaflor and Kat Palomar is unshaken by any calamity.
Randolf Evan captured it perfectly during the couple's wedding held on January 12, 2020, the same day that the Taal volcano started emitting big clouds of ash into the sky.
Randolf and five of his crew were at the wedding venue, Savanna Farm Tagaytay in Alfonso, Cavite, as the couple's official photographers.
He said he has never seen anything like it throughout his ten-year career as a wedding photographer.
He recalled the incident in an interview with PEP.ph (Philippine Entertainment Portal) via Facebook Messenger on January 14, 2020.
"We were definitely surprised.
"We weren't expecting anything out of the ordinary as with any other Tagaytay weddings we've covered," he said.
"There was no prior notice given to us that this kind of supernatural event might occur on that day, and things did progress quickly in just a matter of hours."
Randolf said the volcano was already acting strangely at the onset of the event, but no one was alarmed by it until it started raining ashes.
He recounted, "We only noticed around 2 p.m. during preparations that white smoke was coming out vigorously from the volcano...
"Ashfall didn't occur until the latter part of the ceremony already."
True to their promise of "bringing out the best" in their couples, Randolf and his team kept their cool.
"We started monitoring social media for updates from news outlets so we were actually aware of what's going on real-time.
"We tried our best to stay calm, be professional and carry on with our work," he related.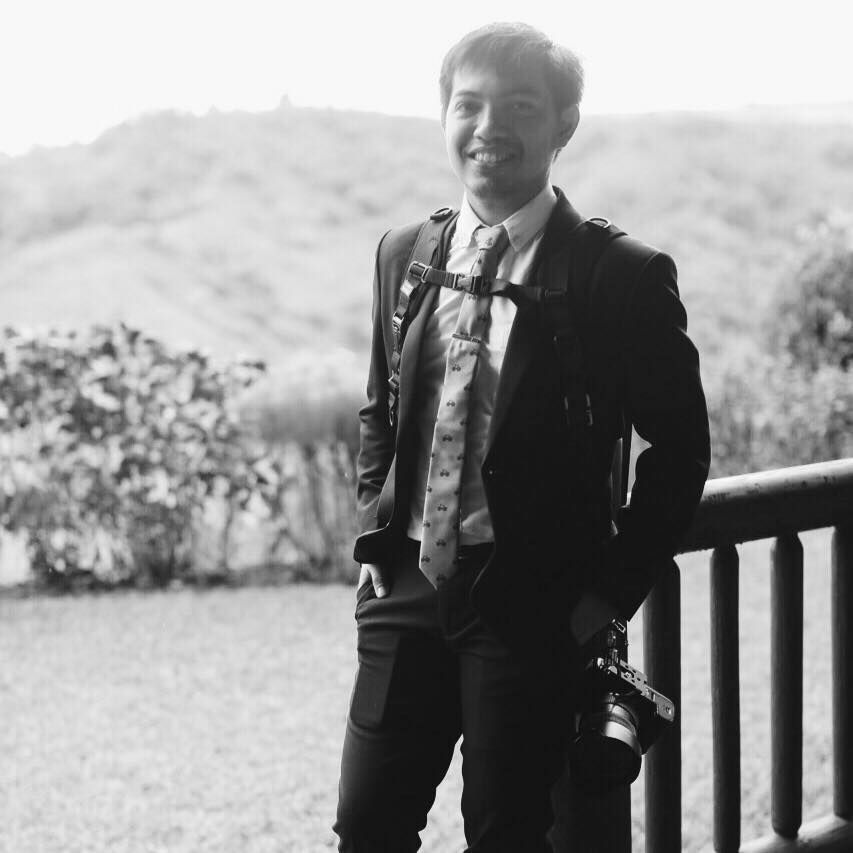 It was also fitting to give Chino and Kat the best wedding photographs because it took them eight long years to get to that special day.
Randolph told PEP.ph, "We were determined to give our couple their dream wedding, as we later found out that their wedding was eight years and two kids in the making.
"It was definitely a special day they had planned for so long and we're happy for them that they had pushed through."
At around 8 p.m. that day, the Philippine Institute of Volcanology and Seismology (PHIVOLCS) raised the alert level of Taal volcano from 3 to 4, meaning hazardous eruption was already imminent.
But with Chino and Kat's love for each other, their guests stayed until the end of their celebration.
"Surprisingly, the overall mood was calm.
"Since it was an intimate wedding, guests were mostly the couples' family and friends. So nobody really left early.
"The couple was still even able to do their first dance, speeches and watch their same-day edit video!
"Though the program was cut short, they didn't miss out on much," Randolf recalled.