For Rowel Naanep, garbage can bring forth art in all forms, shapes, and sizes.
Among the OFW architect's creations are miniature jeepney and sports car replicas made from plastic lighters, and toy models assembled out of empty bottles.
Netizens are in awe of his unique creations made from discarded materials, but Rowel creates with a bigger purpose in mind: to make recycling fun and entertaining, while educating people about our planet's sorry state.
"I am an environmentalist, and planting fruit trees anywhere is one of my advocacies along with conservation of forests, wildlife, and the ocean," Rowel, 57, tells PEP.ph (Philippine Entertainment Portal) in a chat via Facebook Messenger.
"I recycled materials to raise awareness on carbon footprint and garbage, which directly and destructively affect nature.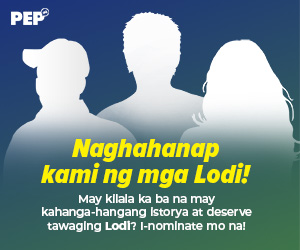 "By using recycled materials, I am sending out a message on how to manage plastic garbage properly as well as raise awareness on threats of animal extinction."

CREATED BY HAND AND LOVE
Rowel uses any type of material for his artworks.
"Any materials available on hand—plastic, wires, wood, anything," the Malaysia-based Rowel says.
"With recycled materials, I have more freedom as it's free and available anywhere, anytime."
Rowel's personal creations have grown significantly over the years. Just some of the models that he made out of discarded items included Sesame Street toys and puppets, Spider-Man mask and web shooter, miniature trucks, and a Darth Vader sword, among many others. He is in the process of finishing a flying dragon and Voltes V models, and plans to unveil these soon publicly.
But it was his artworks in the form of cigarette lighter vehicle models—particularly of jeepneys and tricycles—that propelled him to internet fame. The distinctly Filipino-inspired miniatures have struck a chord to Pinoys all over the world.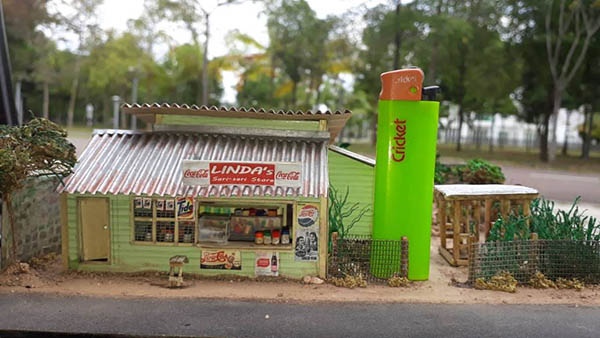 "It was just a playful experiment," he says. "One time I disassembled one empty lighter just to see what's inside. What I see are objects that can be made into vehicle parts."
Creating small and light vehicle models poses challenges even for a seasoned craftsman.
"My fingers are stout and my eyesight is not that sharp anymore because of age, making it a bit difficult when making small, lighter vehicles," Rowel candidly confesses.
His meticulous nature comes in handy when assembling models. For one, he does research to give him a rough guide of the objects that he aims to replicate.
"That's how I do my art. It is as if I'm in a trance and I see the final shape before I even start doing it," Rowel reveals.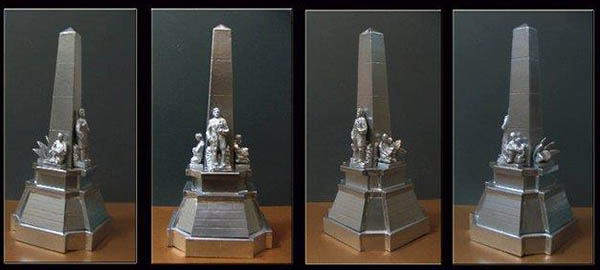 He elaborates further, "If you see and inspect my recycled art items, they are all anatomically correct.
"Some artists just chuck in plastic pieces without regard if they fit the object they are creating. For example, if I'm doing a human face and can't find the right bottle for the chin, then I have to take a pause and wait until I find the plastic item that suits the project."
honed by time
Rowel recalls discovering his talent for sketching when he was five years old.
"My first teacher was my father. I started carving at the age of seven when I saw a neighbor friend carve a squirrel figure on a plywood. I copied it and enjoyed carving immensely. From then on, I started creating my own toys," he narrates.
Rowel, who has been working overseas since 1994, rekindled his love for art to fight off stress, boredom, and homesickness.
"I was using conventional materials and some were a bit expensive," he says.
He started dabbling into recycled items as art materials out of necessity rather than preference.
"My son wanted to pursue his studies in the field of medicine. I had to cut my budget on my art materials. But I really wanted to continue doing art so I started using laundry soap bottles. That's when I discovered that I can use any recycled materials for my art."
Playing around with discarded items to turn them into art pieces likewise opened Rowel's eyes on the value of recycling to help the environment against pollution and decreasing wildlife.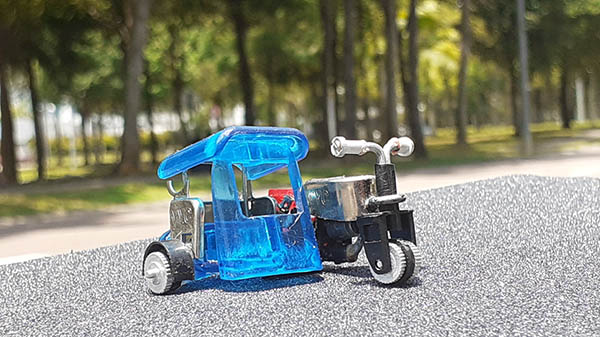 "I realized that through my art I can help raise awareness on the dwindling condition of the environment," he stresses.
"I can help raise awareness that there are other ways to do recycling. It's actually not recycling per se as recycling is just to use an object for the same purpose that it was intended for.
"What I'm doing is more of neo-cycling or using the discarded materials into a higher purpose."
Rowel—who also likes promoting Philippine art and culture through his creations— spreads his eco-friendly advocacy through his YouTube channel titled Naanep TV, where he shares DIY art ideas.
"What I'm doing is not just for aesthetic purposes. I can say that I'm hitting three birds in one stone: first, sharing my talent for art, second, recycling, and third, opening people's eyes on disappearing wild life caused by climate change and us humans."
Your extraordinary story has been submitted.