Their stories never grow old, about people finding just the right inspiration to achieve their goals in life.
The story of Jolyn Naira Blasurca is a bit different. When she saw her name on the list of those who passed the November 2020 Physician Licensure Examination, she at once tweeted her favorite K-pop group EXO to thank them.
She wrote, "DOCTOR NA AKO!!! HUHUHUHUHU THANK YOU EXO! PART KAYO NG JOURNEY KO! EXO MAY DOCTOR NA KAYO!!!!"
EXO is a nine-member idol group composed of Xiumin, Suho, Lay, Baekhyun, Chen, Chanyeol, D.O., Kai, and Sehun.
They've been to the Philippines at least six times. The first one for the Dream Kpop Fantasy Concert in January 2013. They came back for KPOP Republic in September 2013. EXO also staged solo concerts in the concert from 2015 to 2019.
Jolyn's post has gone viral, garnering over 22,000 likes and 3,000 retweets on the popular micro-blogging site.
Congratulatory messages from K-Pop fans have also poured in for the newly licensed doctor.
K-POP FANGIRL
Jolyn confessed looking up to EXO as her source of inspiration.
She said, "Every break time, especially nung paparating na yung board exam I watched their videos repeatedly to relax.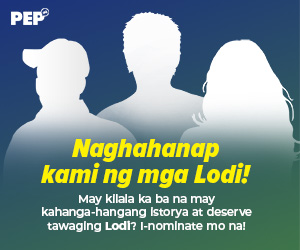 "Syempre sobrang stress na nung time na yon. Kahit pa-ulit ulit, nakakalma ako. Then I go back studying.
"Sometimes, I listen to their albums while studying. It kept me awake and alive."
In an exclusive interview with PEP.ph (Philippine Entertainment Portal) via Twitter's direct message, Jolyn said she became a fan of EXO after watching the series Scarlet Heart Ryeo.
EXO member Byun Baekhyun played the role of a prince named Wang Eun in the series.
She recalled, "Recently lang ako naging fan. I am a great fan of K-drama talaga and not of K-pop.
"But last March, since we're all stuck at home, I decided to start studying in preparation for the board exam but also spent my night time watching K-drama.
"There was this K-drama entitled Scarlet Heart Ryeo where Baekhyun was part of the cast.
"I was totally hooked, I started searching for the cast until I found out that Baekhyun is part of EXO."
It was her good friend Dr. Janina Alcos, who also passed the November 2020 PLE, who influenced her to become an EXO groupie.
Since then, as fans put it, "kinain na siya ng sistema."
Jolyn continued, "I told this to a close friend of mine who's also a super fan of EXO.
"She influenced me so much of EXO leading me to becoming an EXOL, I spent most of my nights and breaks in EXO.
"I watched every variety shows, live performances, and concerts that I can see.
"In fact, my friend also passed the board exam!"
Jolyn said she got hooked after seeing how good EXO has been to their fans.
She said, "What I like about EXO the most is their love for the fans talaga, they love EXOLs so much that they even correct us whenever we do wrong.
"They dedicate every work they do to us fans. Also, yung talent and visuals. Grabe, everything's there whether singing, dancing, or acting."
Asked about her EXO "bias," Jolyn answered, "Sehun! Bias wrecker ko si Chanyeol but it will always be Sehun."
JOLYN'S DREAM OF BECOMING A DOCTOR
Becoming a doctor is a dream come true for Jolyn.
She completed her pre-med courses and med-proper program in just seven years at the De La Salle Medical and Health Sciences Institute in Dasmariñas City.
She wrote in her message, "My pre-med course was different from the usual courses.
"Yung first three years ko sa DLSU-D siya, while yung fourth year ko equivalent siya sa first year ng Medicine. If I pass 1st year Medicine, makaka-graduate ako ng BS Medical Biology.
"I graduated BS Medical Biology in DLSU-Dasmariñas last 2016 and graduated Medicine last 2019 in De La Salle Medical and Health Sciences Institute.
"As you can see I started my pre-med course na walang atrasan, I should start MedSchool as soon I finished my pre-med course.
"Since then, wala na akong ibang naiisip kundi Medicine."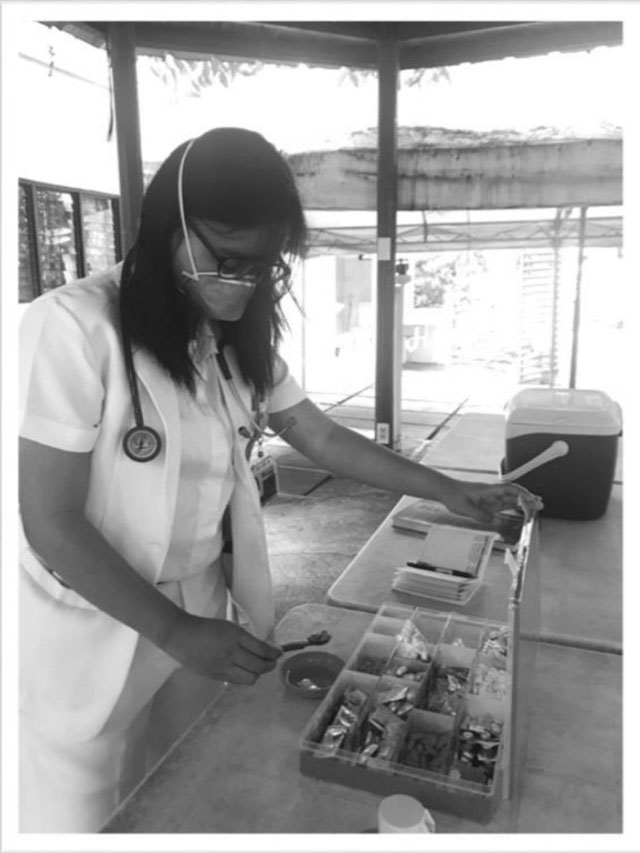 Medicine is a tough course, and for Jolyn, "Med School was a roller coaster ride. Lahat naman ata ganon. It taught me so much. It was hard but bearable.
"We always have countless sleepless nights and never ending hours of studying.
"On our 4th year, we spent our days in the hospital with more than 24hrs of duty.
"It was hard but full of learnings, and fun."
Talking from her experience, Jolyn's advice to those dreaming of becoming a doctor was to hang tough.
She said, "Medicine is never easy. No one will ever tell you it's easy but with great perseverance and hard work, It'll all be worth it.
"Pag gusto, kaya. Ma-advice ko to my future colleagues, learn to develop a self-care ritual that helps you manage stress, as stress is inevitable in this career.
"Wag niyo din kakalimutan mag dasal palagi. And syempre find time to do what you love, katulad ng panonood ng EXO."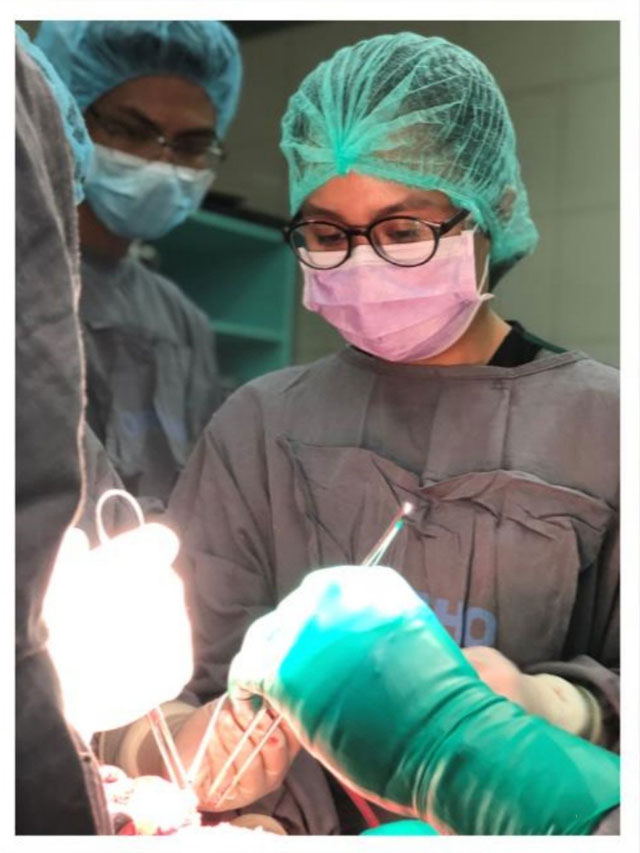 Jolyn's ultimate goal is to become an obstetrician and gynecologist.
She explained, "Actually nag-sa-start pa lang ako mag-plan whether I start residency na ba or moonlight muna.
"Gusto ko kasi noon makita muna physically yung name ko sa list ng passers bago mag-plan."
Jolyn continued, "I want to become Obstetrician, sa OB-Gyne kasi hindi lang puro sakit. It gives life. May happiness, may new life."
Gusto mo bang lagi kang una sa showbiz news at scoops? Subscribe to our Viber Chatbot here para lagi kang updated, and join our community for more pakulo!
Your extraordinary story has been submitted.