Laverne Banez is a millennial doctor looking after close to 200 COVID-19 patients a day, some of whom have commented, "Hindi ka mukhang doktor."
It may be just a passing comment, but pre-pandemic, it was tantamount to an outright dismissal by picky patients who would have preferred to be tended by older, more experienced specialists.
But as it is now, with the surge of COVID-19 outpacing the capacity of hospitals to handle symptomatic cases, a situation made worse by the presence of a deadlier variant, it's unthinkable for a patient getting available help to be choosy.
DIFEFRENT TYPES OF PATIENTS
In the medical community, given the dire circumstances, everyone on deck is looking harried and burnt out, young and old like.
Still, among their patients, there always are the more demanding ones.
Dr. Banez is unfazed by the inconceivable number of COVID-19 cases she handles every day at the Quezon City General Hospital (QCGH).
That's nothing compared to the scathing words she gets from some patients who vent out their anger at her and the staff.
She relates, "I have patients who threaten me na they have political connections, that they have a lot of friends who are lawyers and that they would sue me if their needs aren't attended to."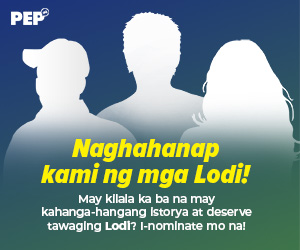 She recalls a patient screaming accusations that the staff was trying to kill him after seeing ants in his food.
Dr. Banez, chuckling, remarks to this writer, "Have you ever experienced that? Killing ants for your patient? LOL."
Thankfully, those patients were the exceptions. Most of the time, the young doctor have to comfort those in pain.
Their laments gnaw at the doctor's heart and make her want to reach out and do everything she can to bring comfort.
She says, "You can feel their pain, especially if it is their spouse who passed away.
"The surviving one would lament that both of them walked into the hospital together. But the other one departed as ashes."
There were pregnant patients who were refused admittance by other hospitals because they had COVID-19, and lost their baby by the time they arrived at QCGH.
There were those with suicidal tendencies whose relatives would bombard Dr. Banez with calls.
Others lashed out, only to weep in the end because they lost a loved one.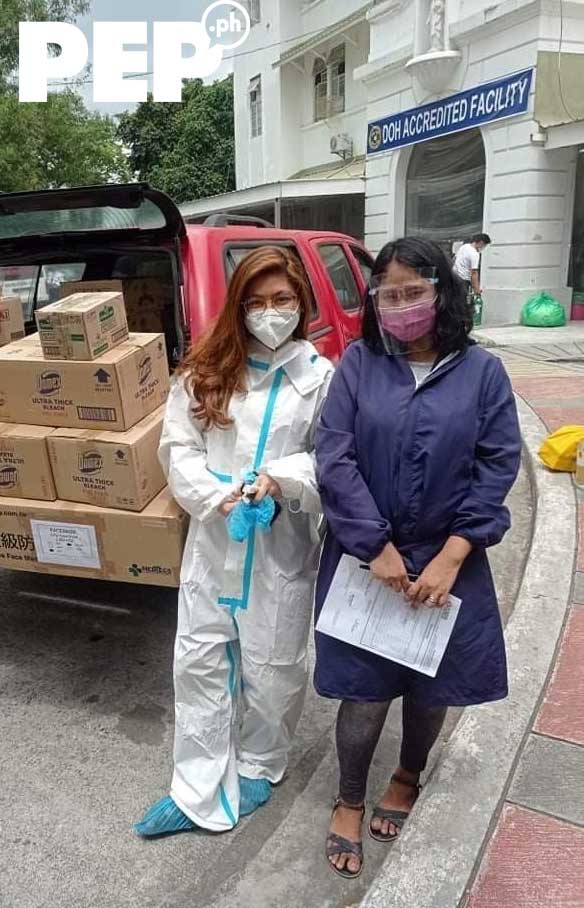 Dr. Banez feels for them, but she can only do so much.
So she goes the extra mile by letting them know there's life after their quarantine period.
She says, "I have to make sure they're okay, that they don't put the blame on the Lord."
She mentioned Cecile Astlillero, a patient from the Legion of Mary, who has become her spiritual friend.
Banez then related her difficult past that has made her the spiritual person she is today.
FINDING SPIRITUAL STRENGTH
The 27-year-old doctor failed several pre-residencies before she became a COVID doctor.
Jobless, she felt alone. It was bad enough that she was away from her parents, who live in Abra, but her friends were busy too with their own careers.
She recalls, "I hit rock bottom. I knelt at my bedside, and asked Jesus to take control of my life."
She studied the Bible, and built a strong relationship with God.
It has given her the strength to face her patients, and endure her 48 to 72-hour shift.
Dr. Banez followed the suggestion of Cecile Astillero to distribute 50 rosaries and rosary guides to her patients in Hope IV, the building where she is posted.
She would distribute 275 more rosaries after seeing its healing effect on her patients.
They would tell her the rosary gave them courage. Some would light up the ward with their smile, and the sight of it warmed the doctor's heart.
Today, Dr. Banez looks beyond her role as healer of the body. She has taken it upon herself to be healer of the soul.
"This is an opportunity for me to prove myself worthy of salvation. I want to enlighten as many people as I can.
"I have always been selfless, but this time you get to see that selflessness saving lives, saving souls."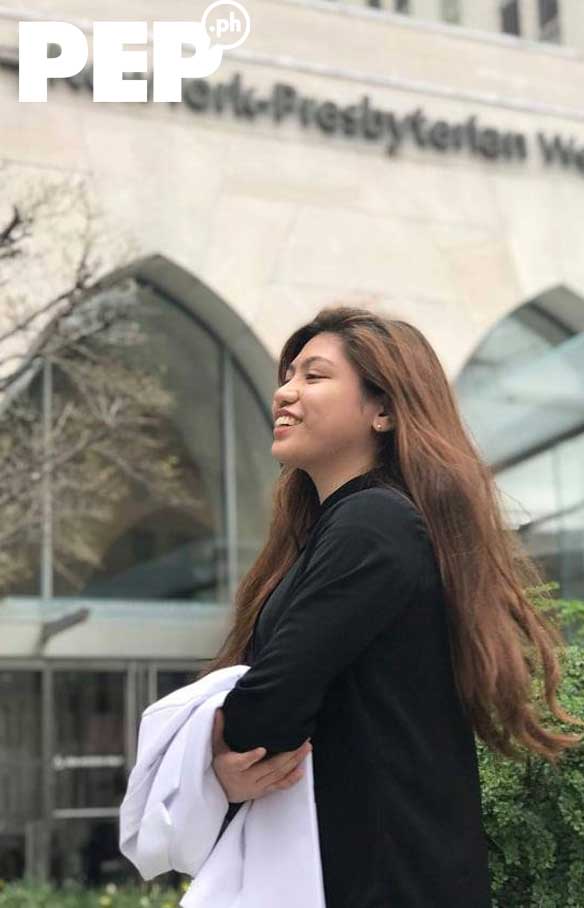 GREAT EQUALIZER
Her close encounters with the deadly virus also remind Dr. Banez that sickness is the great equalizer.
She says, "Fame and fortune are irrelevant. We all deserve care. We all experience loss. No one is spared from sickness."
To her, this is what makes us more human, more compassionate.
"All of us can show compassion to anyone. It doesn't require monetary value. It's free."
It's precisely because of this that Banez urges everyone to help, and become "instruments of God."
This way, like her, they can finally resolve the many issues begging for answers, and festering like an open wound, within.
We are now on Quento!
Download the app
to enjoy more articles and videos from PEP.ph and other Summit Media websites.
Your extraordinary story has been submitted.