Canva co-founder and CEO Melanie Perkins, 34 years old, has been named the youngest billionaire in Australia.
The valuation of Canva, a graphic design platform, is placed at a whopping $15 billion, making its majority shareholders and co-founders Melanie Perkins, COO Cliff Obrecht, and chief product officer Cameron Adams extremely wealthy.
Melanie, particularly, has been getting public attention not only as the face of Canva but also as the inspiring female business leader at the helm of one of the few profitable unicorns.
Of course, there's also that fun little fact that she's part Filipino through her paternal grandmother.
With Melanie being born in Australia to an Australian mother and Malaysian father (who's also of Sri Lankan descent), it's little wonder that the company she founded has gone international, with one of its lead offices based right here in Metro Manila.
Here's everything you need to know about Melanie Perkins, billionaire and businesswoman.
View this post on Instagram
1| She's married to her Canva co-founder, Cliff Obrecht.
Co-founders Perkins and Obrecht tied the knot in January 2021 on Rottnest Island in Australia. The two have been together since their youth, with Obrecht supporting Perkins from her very first business, Fusion Books, a yearbook publisher.
2| Perkins and Obrecht have a shared net worth of $6.18 billion.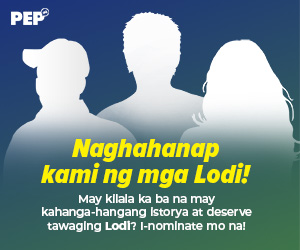 Following their marriage and Canva's latest funding round, the two have a shared net worth of $6.18 billion. Despite going through 13 rounds of funding for Canva, the founders have managed to keep a controlling stake in the company, which is still privately held. The two are now considered among the top 10 richest individuals in Australia, on the same level as Australia's mining, mall, and media tycoons.
The couple is already richer than every billionaire in the Philippines save for Manny Villar ($7 billion).
3| The couple plans to set up a foundation funded by their massive wealth.
Obrecht proposed to Perkins with a 30-dollar ring in Turkey.
It's clear money and prestige mean little to these billionaires.
In fact, they're already planning to set up a foundation that will facilitate all of their donations and contributions to causes, like climate change and global wealth inequality.
As explained by Obrecht, "It's not our vibe to hoard money."
4| Their staff also has a share of Canva's massive valuation.
Melanie and Cliff also give their employees a sizeable slice of the pie as Canva's valuation continues to increase. Employees at Canva have a stock option that allows them to participate in a share plan that comprises about five percent of Canva's total equity. With Canva's valuation currently at $15 billion, that puts five percent at around $750 million. Talk about employee perks.
5| Canva is Perkins' second startup.
Perkins' first startup, Fusion Books, is now one of the largest yearbook publishers in Australia. Perkins started it with Obrecht when they were only 19 in her mother's living room in Australia.
6| She dropped out of college to pursue her passion.
Melanie decided to drop out of college to concentrate on Fusion Books. She was previously enrolled at the University of Western Australia studying communications, psychology, and commerce.
7| She built her first business at 14.
Perkins was only 14 when she first tried her hand at entrepreneurship, even before high school. She sold handmade scarves at markets in Perth. That creativity and determination certainly came in handy in the years to come.
8| She was rejected by 100 venture capitalists.
The road to success isn't easy, as every startup founder knows. One investment is often preceded by at least 10 rejections. In Canva's early days, Perkins decided to stay with her brother in San Francisco to tap the pool of venture capitalists in the area. She was rejected by 100 investors, who for sure are regretting that decision now.
9| Her first investors were Hollywood celebrities.
After failing to impress the Bay Area's venture capitalists, Perkins approached Hollywood celebrities. Two of her first investors were Woody Harrelson and Owen Wilson, whom she met at, of all places, a kite-surfing retreat.
10| She learned kite-surfing to impress a possible investor.
She learned how to kite-surf to impress Silicon Valley venture capitalist Bill Tai, an avid kite-surfer. Perhaps impressed by their tenacity, Tai invited Melanie and Cliff to his kite-surfing gatherings with tech leaders. One thing led to another, and in the end the couple bagged future Canva co-founder and ex-Google employee Cameron Adams. The three then went on make history.
Esquire Philippines is now on Quento. Download the app iOS and Android to read more articles from your favorite websites.
We are now on Quento!
Download the app
to enjoy more articles and videos from PEP.ph and other Summit Media websites.
Your extraordinary story has been submitted.