Twenty-three-year-old Joyce-An Dela Rosa was no better than other single teen moms when she became pregnant at age 18.
She was part of the statistics giving warning that the Philippines has one of the highest number of teen pregnancies in Southeast Asia.
It is "a communal problem, a family problem, and a personal problem all rolled into one," according to the United Nation Population Fund Agency.
In relating her story, Joyce-An, who recently graduated cum laude from St. Paul University Manila, admitted she experienced all of the above.
She recalled, "I stopped studying for two years, I became a mom at a young age.
"I can still remember how much they laughed at my situation while saying, 'At least kami nakagraduate on time e ikaw? Malandi.'
"I've experienced failure, disappointment, and difficulties along the way.
"I lost faith in myself."
But having finished college with a degree in Psychology while raising her now five-year-old son, Jin, Joyce-An, it can be said, is a rare case.
Her story serves as a cautionary tale against teen pregnancy at the same time it shows how one can rise above any kind of predicament through sheer will and faith.
As Joyce-An put it, "I do not regret any of it because I realized it was all part of God's plan for me.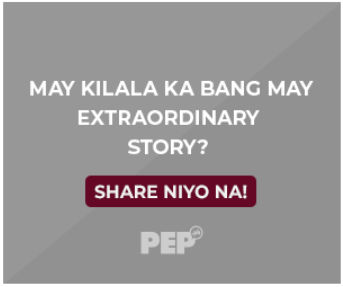 "He made me went through all those hardships for a reason.
"All those experiences were directed towards this very moment."

SOCIAL STIGMA. As most cases of teen pregnancy happen outside marriage, it carries a great deal of social stigma.
As Joyce-An narrated to PEP.ph (Philippine Entertainment Portal) via Facebook chat, "I was called 'malandi' po most of the time.
"I felt bad because they judged me without knowing my story.
"My self esteem went to its lowest point, that is why at first I tried to hide my son.
"I did not tell anyone not even my close friends.
"I did not post pictures of my son in social media because I thought they would bombard me with more insults.
"Until such a time I came to realize that my son did not deserve this.
"I should not be ashamed for having him in my life; instead, I should be proud because God gave me such blessing.
"From that point, I started posting pictures of us together.
"I introduce my son to my friends, I bring him along every where I go.
"I show the world how proud I am being a mother."
Joyce-An related further, "I just prayed and asked God to give me the strength and determination to finish my studies.
"So that one day I will be able to prove them wrong and prove them that I am more than what they say.
"I made them see that no one, not even them, can stop me from soaring high."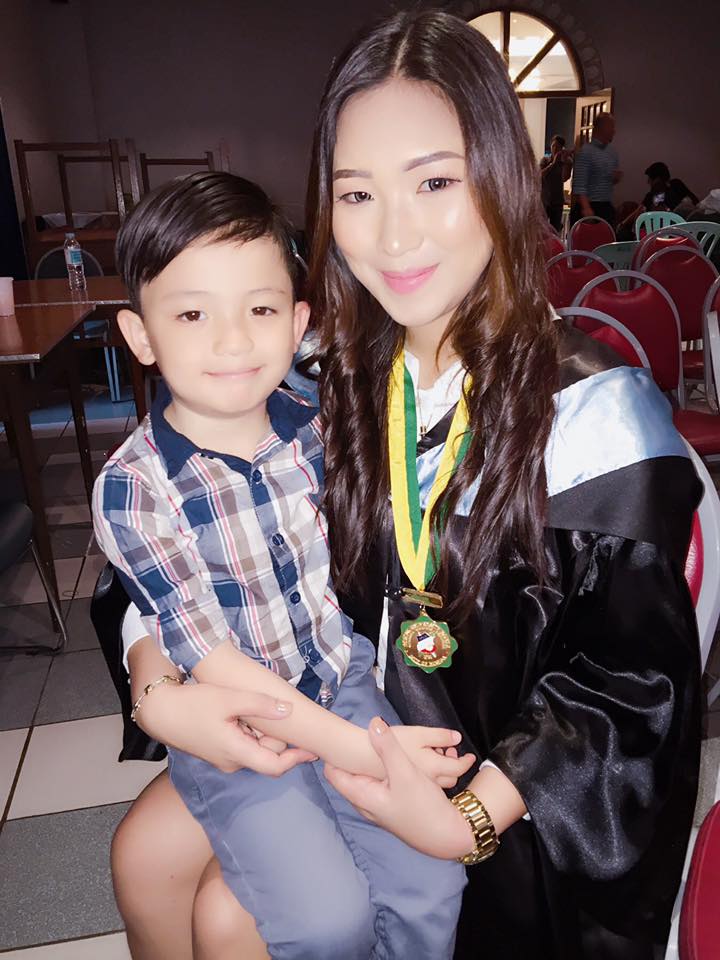 STRUGGLES. The rising number of school dropouts is one of the consequences of unchecked incidents of teen pregnancy.
But Joyce-An was determined to finish school.
One of the biggest challenge she faced was how to manage her time for her son and for her studies.
And how she did it was admirable.
The young mom related, "I know needed to do this to be able to graduate but I do not want my time with my son to suffer.
"I wanted to be hands-on… so that as young as he is now he will be able to know the value of education, and get attention he needed. I wanted to be there for him all the time but the problem is that I can't.
"I did my best to give my son time no matter how busy I am with school works.
"After my son's class, I kept in touch with his teacher so that I can still monitor his performance.
"Whenever I go home I see to it that I get to have a short conversation with my son and ask him how's school.
"I also allot one hour to do his assignments before I do mine.
"If there's an upcoming exam I review my son's first before I review for my exams."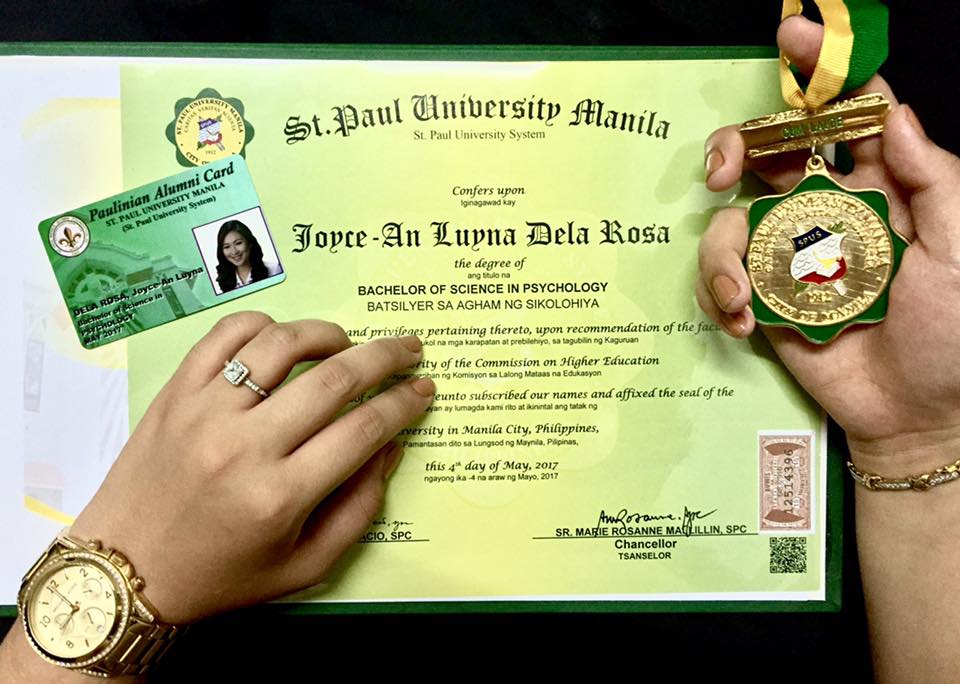 She continued, "During my OJT [on the job training], I applied somewhere near our house so that every lunch I would be able to go home, get him ready for school then I'd go back to the practicum site.
"Every day I make sure that we'll have a mother-and-son bonding even for an hour.
"I sometimes talk to him like an adult as well, so he would understand the situation.
"When I'm in school, I always ask my partner to call during break so that I can talk to my son.
"It doesn't matter whether it's just a five or ten minutes call, what's important is that I get to hear his voice and he gets to hear mine.
"Every time I go home I see to it that I have pasalubong for him because I know, small gestures like this means a lot to my son.
"Through that simple gesture I can make him feel that I love him though I have my shortcomings."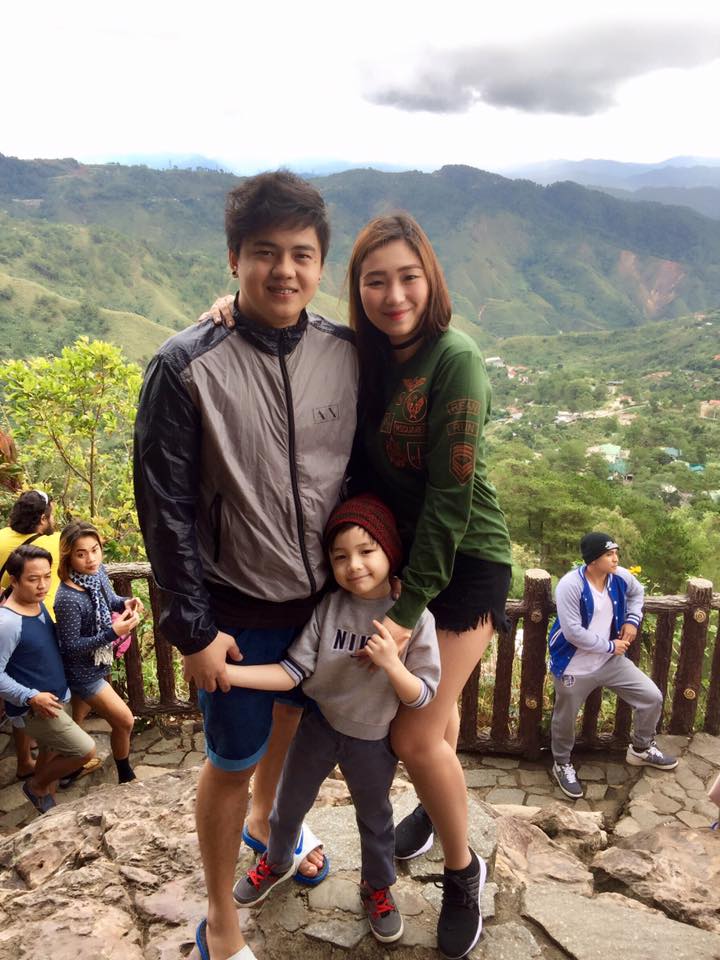 CARING PARTNER. This "in" thing among teenagers of living together is a global issue.
It is frowned by society for the enormity of its consequences, one of which is the uncertain future of babies born under the circumstance.
Joyce-An, again, and her partner of six years, Kevin Castillo, prove themselves to be an exemption.
Kevin decided to put his education on hold so that Joyce-An would finish her studies first and he can take care of their son.
Joyce-An shared, "He played the role of a father and a mother to our son every time that I fail to do my responsibilities as a mom because of school works.
"He handled problems alone that is supposed to be ours just to make sure that I will not lose focus with my studies.
"He helped my parents in providing every thing that my son and I need.
"He sacrificed his chance to go back to school so I can pursue my studies.
"We cannot both study at the same time because we believe that there should at least be one of us who will be hands on with our son.
"He takes good care of our son so that I do not have to worry about anything.
"He always gives encouraging words every time I feel like giving up.
"He believes in me, in my abilities, and that helped me gain back my confidence and start believing in myself again."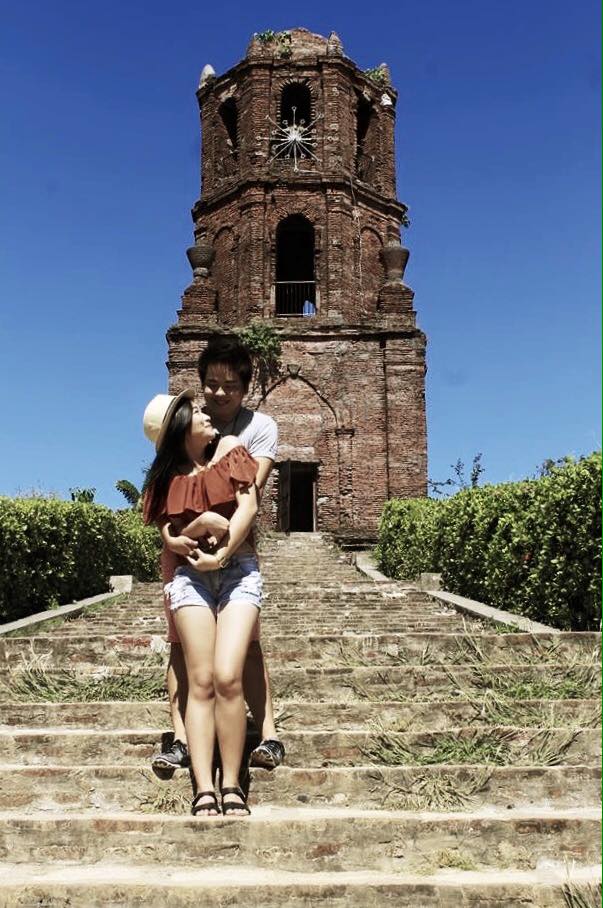 SPEAKING FROM EXPERIENCE. Speaking about motherhood in general, Joyce-An imparted, "It's never too late to fulfill your dreams.
"Life is not a race. It doesn't matter how long it took you to get that diploma.
"What's important is that you've finished your studies and you've equipped yourself with knowledge that would help you improve your life and the life of your children.
"Remember that life is a battle and the best weapon to survive is education.
"The number one hindrance between you and your dreams is 'self doubt.' so start believing in yourself.
"Believe that you can succeed. Stop entertaining thoughts that can make you feel weak and incapable of achieving something.
"God gave you your child because he wanted you to become more driven and motivated.
"You are blessed that you have experienced failure because it is only through failure that you can get to appreciate success even more.
"Do not look at those people who graduated ahead of you to see how far you've been left behind.
"But look at them for you to be inspired and see how far you can go if you will pursue your studies."
Your extraordinary story has been submitted.
Recommended Videos