As the month of June ticks off to a good start, students are gearing up for the new school year, all eager and excited to face the new challenges they have to hurdle.
The Philippines is now on its last year of its curriculum transition to the K-to-12 program since its enactment back in 2013.
Signed into law by former President Benigno "Noynoy" Aquino III, the K-to-12 program is the country's new and updated education scheme designed to prepare students for college or for work, should they choose not to pursue higher education.
This month, the country will welcome its first batch of Grade 12 pupils to public and private schools nationwide.
By the end of the school year, thousands of pupils will have to decide the path they're going to take for their future.
Having this kind of decision to make in your teens can be a little daunting, especially if you don't have the slightest idea as to which profession or field of knowledge you would want to get into.
This is where Edukasyon.ph comes in.
The relatively new website is a non-government initiative which aims to help and empower students to find schools and college courses that suit their current needs and interests.
PEP.ph (Philippine Entertainment Portal) had the chance to visit their office in Makati City, and learned more about their website's campaign through an exclusive interview with their founder and CEO, Henry Motte-Muñoz.
THE INSPIRATION. Henry grew up in a Filipino and French household, and spent most of his formative years shuttling to and from London and the Philippines.
He completed his undergraduate studies at the London School of Economics with a degree in Economics and Economic History, and finished his master's in business administration at Harvard Business School.
Before coming to the Philippines, Henry pursued a career in the finance industry in London. In 2015, the 30-year-old entrepreneur officially decided to move back to the Philippines and start his passion project.
"I was asking myself what I can do in a small way, you know, to increase the number of opportunities Filipinos would have," Henry recalls.
"And so I think, education is always an area that is probably gonna be a good way to do that, but I didn't really know what to do."
Henry already hatched the idea of putting up a website to help students even as far back as 2012, when his own cousin had trouble looking for a course to take in college.
He reveals, "While I was in business school, I was back in Manila and my cousin was applying for college. And then when I saw the process for him to find the right course, the right school, even the application process, knowing what kind of job you would get after graduation, it was just so much lack of information."
And most Filipino students are also experiencing this kind of problem, both in rural and urban areas.
He observes, "It was astonishing, and as I start speaking to other students in other types of schools, in other parts of the Philippines and it was actually pretty consistent. It didn't matter if it's in Manila, or in the province, in a private or in a public school. For many kids, they just didn't have enough information."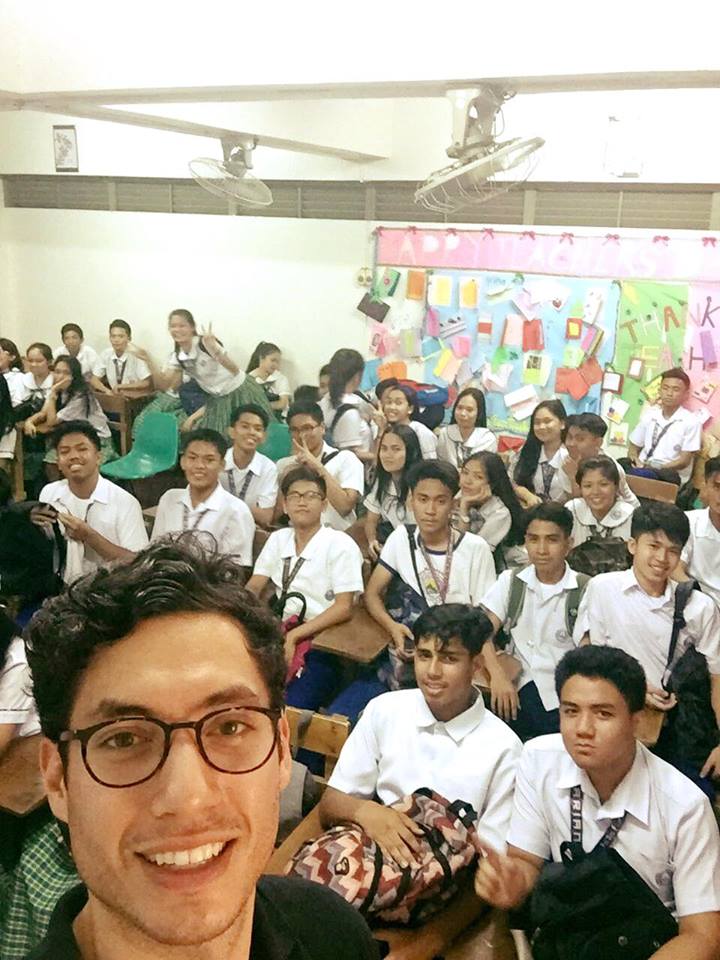 Finding a possible solution to a current problem wasn't the only reason he decided to put up the website.
He says, "I enjoy seeing the results, I enjoy seeing the challenge.
"When you're in the middle of a hall with thousands of students, and you're literally explaining to them how to think about their future, and you can see, maybe not on every single person's face, but maybe dozens or even hundreds of kids that they're having this 'aha!' moment. I mean that's very, very energizing."
The website's main advocacy is to give students the chance to actually decide for their future themselves by giving them a wide range of school options nationwide, and making all this information available on their website.
Henry explains, "We make it about them, we make it clear that the whole point of the website is to empower students to make better choices. And you know, we have this slogan, 'Your future, your choice.' And I think, it's both an inspiring and scary slogan because that's a lot of responsibility.
"You know, you're 15 years old, and I'm telling you like, 'Hey, the decision you make is gonna make an impact for the rest of your life.' So, that can be a little be daunting."
Some students may find this topic a bit boring, but Edukasyon.ph's team makes sure to make it a lot relatable to their audience.
Henry stresses, "We make it relevant to them. We can't talk to kids just through text.
"That's the perfect way of putting them to sleep. Kids like pictures, infographics, videos, games, quizzes, things that they can share on social media, selfies, emojis.
"You have to speak to them in that language that they understand and that they enjoy using to speak."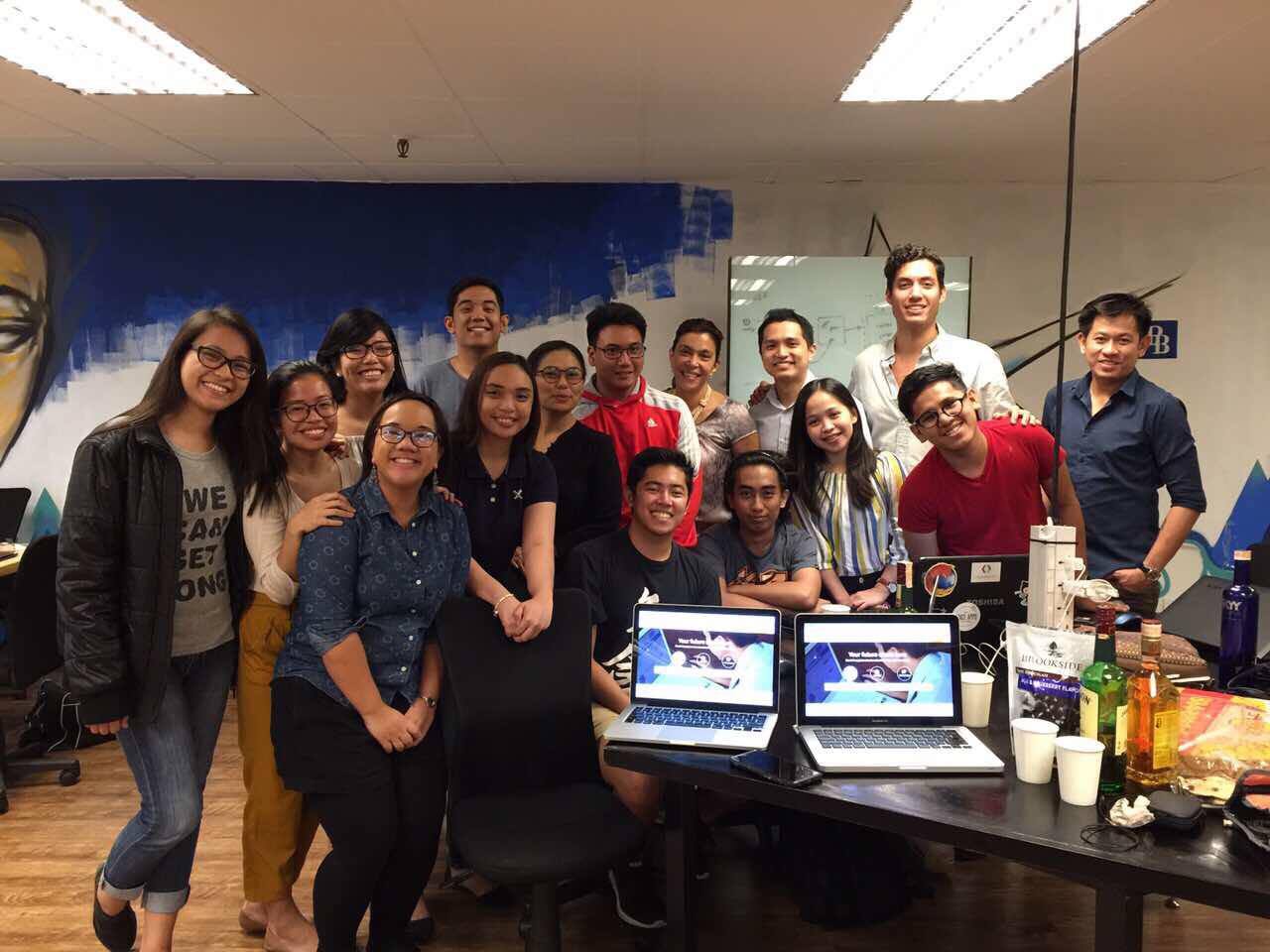 At the age of 28, Henry became a CEO.
In 2016, he was named as one of Forbes 30 under 30 in Asia, a list that recognizes top young leaders and entrepreneurs, creative inventors and innovators in various sectors.
However, Henry doesn't want to take full credit for this achievement, especially noting that it took 22 other professionals to make Edukasyon.ph what it is now.
He explains, "I don't get the award for being Henry, I get the award for the work that Edukasyon team has been doing, and also the Bantay.ph team which is an anti-corruption project that I worked on.
"When we got the award, we got featured on CNN Philippines, on ANC, on Bloomberg TV, and so for us, the whole point was we got more exposure which allowed us to meet more students, more foundations, more schools. Basically, it empowered us to have more impact and that, for me, is the way we should these awards. I mean, don't see them for more than that."
He adds, "It's an honor, and it's very nice to get picked over other candidates, and then understand that the award is for your team and not for you, and then use the award to spread your advocacy. That's how you should react to these things."
Asked if he feels any pressure about being on the list, Henry says failing to give quality service to students who visit their website gives him a lot more pressure than the award itself.
He admits, "Honestly, not as much as pressure as I feel from delivering a useful website for students. That for me is a lot more immediate because I've a lot of those students, I've met thousands of them. And when I see something broken on my website, then I feel terrible. Everyday we have thousands of people going on the website.
"If the website isn't gonna work, this means that these kids which thought they're gonna get help are not gonna get help. So that's the kind of pressure that I care about a lot more."
He also quips, "I think the beauty of the award is once they've given it to you, they can't take it back. "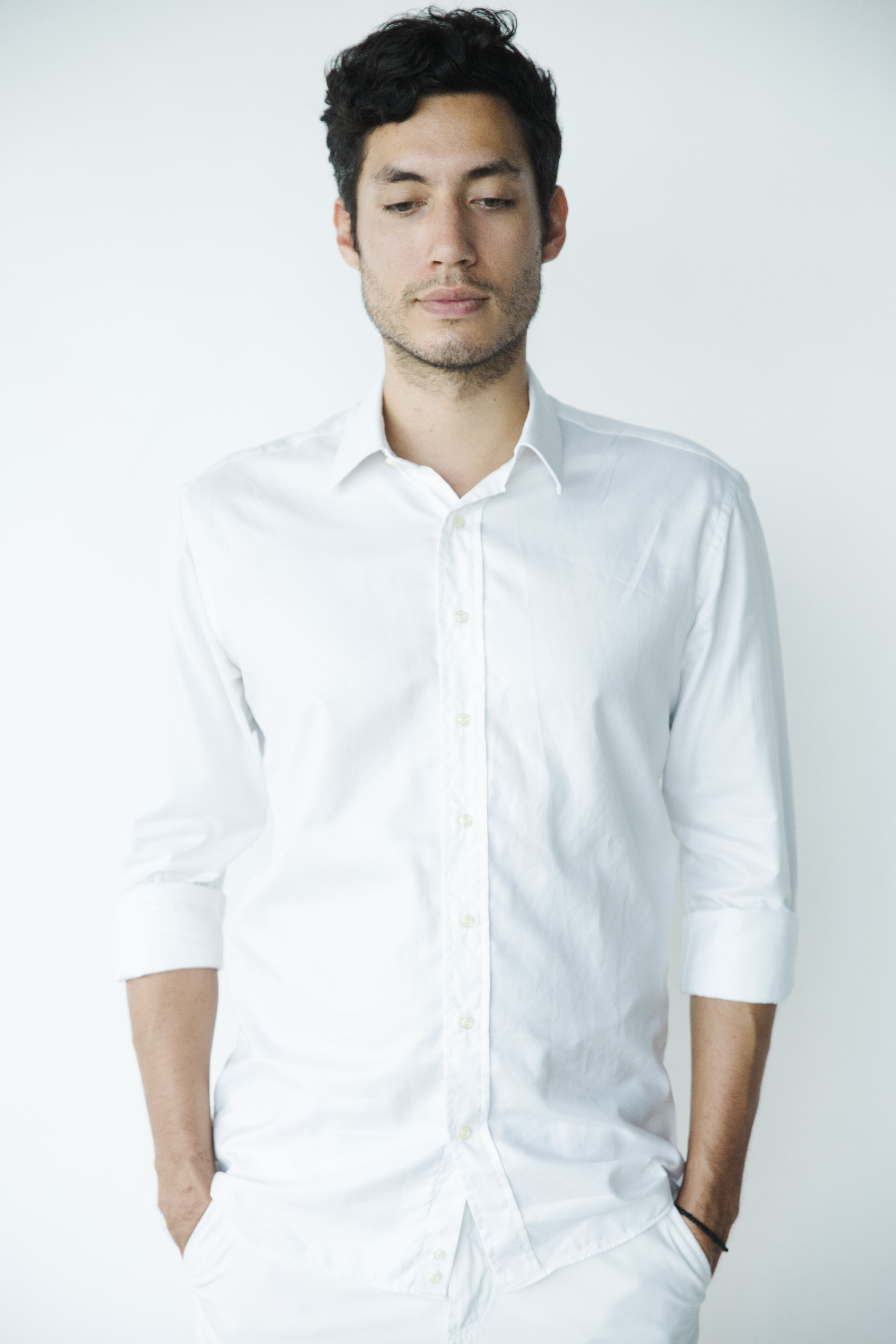 SUCCESS FORMULA. Now here are some valuable tips that will save students from time, effort, and money once they make that decision of pursuing a particular course.
1. Get involved.
Henry emphasizes, "What we wanna do is to inspired students that yes, they have a say.
"Obviously, talk to your parents, talk to your teachers because your teachers will know you academically, and your parents will be the ones paying for school and they will know you quite well, but don't just take a back seat."
He also adds, "Don't have a 'bahala na' attitude. The decision is partly for you to make, so get involved."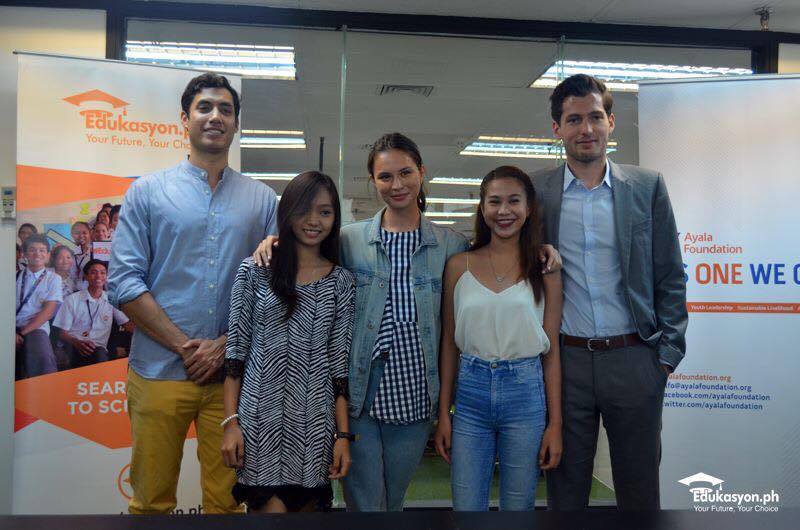 2. Find a good role model.
Learn more about the kind of jobs you will be pursuing after graduation and find a good role model from the industry that you're about to go in.
Henry and his team feature successful personalities in different industries—such as Erwan Heussaff for the culinary industry, Atom Araullo for broadcast journalism, among many others—in their video series called Career Conversations, where they provide personal accounts and tips on how they achieved their personal success in their chosen fields.
The young entrepreneur narrates, "It's not like saying, 'Oh, here's Brad Pitt, here's Angelina Jolie, they're beautiful, rich, successful. These are your role models.' It's more about, 'What industry are you interested in?'
"If you want to be a chef, let me show you an interview we've done with Erwan Heussaff, with JJ Yulo who's a food blogger, with Mr. Jay Gamboa who like runs some restaurants in Makati. So, you suddenly like have a breadth of different career conversations, like, 'Oh okay, so this is what these guys are doing! I get it. I can see myself like that in five or ten years.'
"'Cause if you don't show them these conversations, it's so hard to project what they could look like if they don't know what a professional in that field does or has to overcome or, you know, what are the exciting things about the industry."
3. Pursue your passion.

The journey is not a walk in the park. It entails sacrifices.
Henry recounts, "Whenever people say, 'Oh, I don't have the time,' it's actually more of you don't want to make the time for it. And the thing is, if you believe in the project… Yeah, there are evenings where like friends would go for dinner, and in London, I would say I can't because I'd just be working on this after my day job.
"You do have to sacrifice, but that's why it should really be a passion project. I mean, if you don't feel passionate about it then… it's very hard to justify the hours to yourself."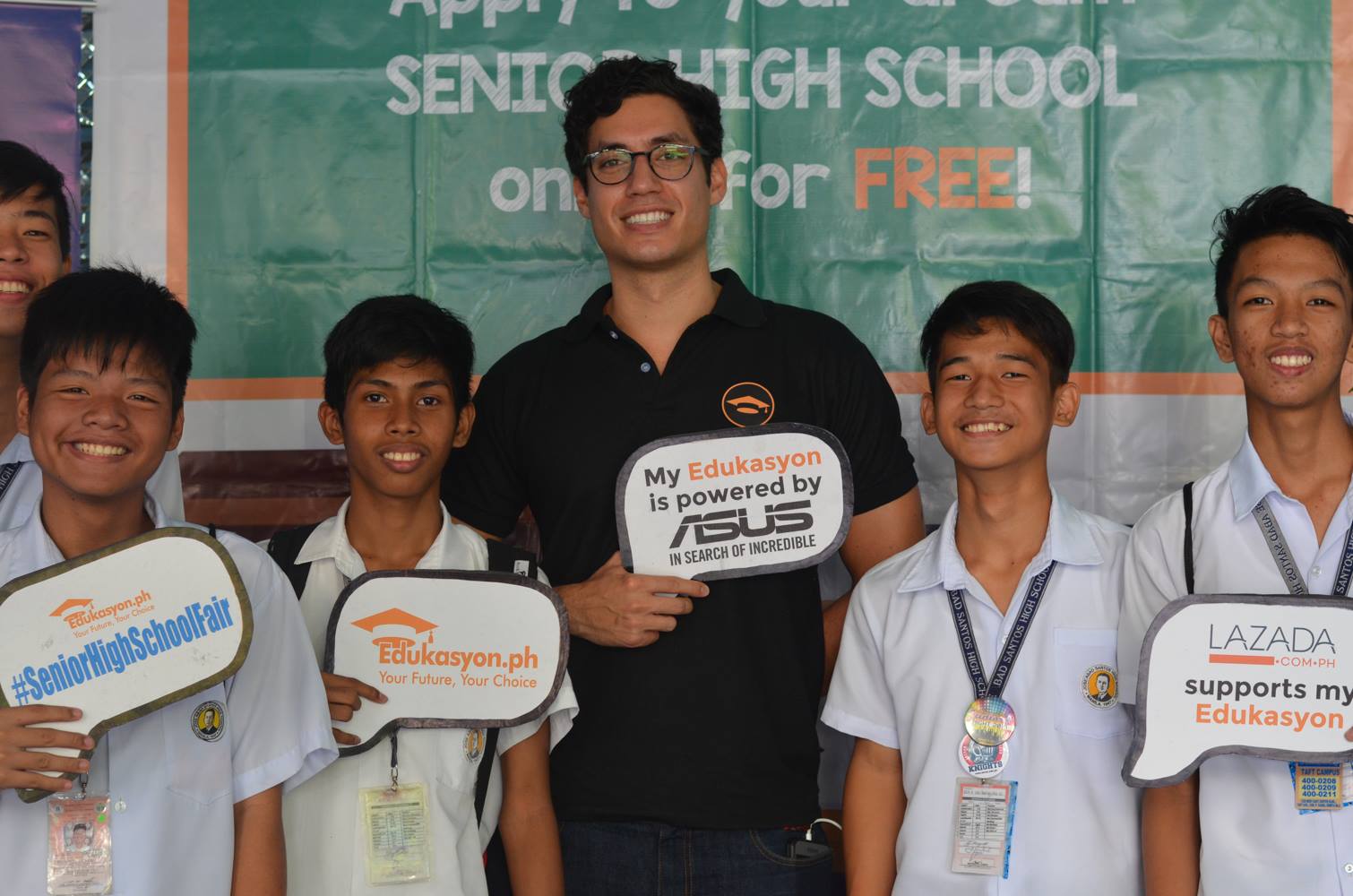 4. Have a positive attitude. Your attitude towards the highs and lows of your journey is also important.
He says, "I'm enjoying it, I mean, it's been a roller coaster. The highs are high, the lows are really low."
He recalls some of the milestones they achieved since they started.
"When you sign up a school or you host an event. We just hosted some events all across Manila with 20,000 high school students and we're giving them these great advice."
Meanwhile, the businessman notes that their journey to success wouldn't be as meaningful without the expected failures.
"Your website crashing in the middle of a demonstration, which has happened to me. So yeah, you just need to have a good sense of humor and be persistent."
5. Grab every opportunity to become a better version of yourself.
The real measure of success is not by comparing yourself to what others have achieved. It's how you look at your current milestones versus the achievements you reached in your previous years.
When PEP asked if Henry thinks of himself as successful, he recalls one of the most important things he learned from business school.
"Not as successful as others, but more than successful than I used to be. One thing they taught us in business school, which I really enjoyed was, always measure the current version of yourself versus what you were a year or two ago.
"That's the way you should progress.
"So don't look at others like, 'He's earning more, he's more popular, he's more successful...'
"It's more like, 'Am I doing better than I was a year or two ago? Have I improved?' And if the answer is yes, then in my opinion I'm successful."