The dream of becoming a president may seem too lofty an ambition to pursue, but this Filipino cadet already has the making of a future world leader.
Don Stanley Dalisay is the only Filipino cadet graduating from the prestigious United States Military Academy at West Point this year.
Finishing a Bachelor of Science degree in Economics, with a major in Operations Research and minor in Grand Strategy, he obtained a 3.75 GPA (grade point average), which put him in the top five percent of Class 2017.
He is also a recipient of the Distinguished Cadet Award.
The West Point alumnus is set to take up his master's degree at Tsinghua University in Beijing under the Schwarzman Scholarship program.
IDOL. At the age of five, Dom started talking about his dream of becoming a president.
The son of a sea captain, he has always looked up to former President Fidel V. Ramos, who is also a West Point alumnus.
"Of course, being children, we had big dreams—and I was dreaming of becoming president," Don once told Inquirer.net back in 2013.
At the time, the then Philippine Military Academy (PMA) plebe was one of the 20 international cadets who were admitted into West Point.
"When I was a child and Fidel Ramos was president, whenever we watched the news, my mother would say, 'President Ramos is great, he's from West Point.'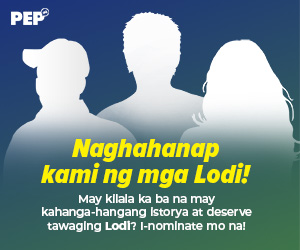 "So I thought that to become one [a president], I should enter West Point.
"I didn't even know at that time that it was a military academy."
As the years went by, it became Don's apparent fate to lead.
The Batangas native was a valedictorian throughout his elementary and high school years; an elected president in the PMA; a captain of the debate team of University of the Philippines Manila, where he took up Public Health; a municipal councilor.
PROUD OF THE PHILIPPINE ARMY. On May 31, the day of Don's graduation, a number of Filipino soldiers lost their lives in the Marawi City siege.
The 25-year-old cadet acknowledged that the ongoing crisis is a "challenge" for the Philippine Army, and he couldn't be "more proud" of the soldiers' "professionalism."
He told TFC Balitang America, "What's happening in Marawi right now, we're being challenged, but I can't be more proud of the professionalism that the Philippine Army is showing in clearing the streets of Marawi, and so that's something that I look forward to that one day I'll be able to lead those soldiers."
Along with his dream of becoming the next president, Don also hopes that one day, the Filipino citizens will be proud of their troops.
"Ang pangarap ko po ay kapag nakakita ng isang sundalo ay magiging proud talaga sila, kasi nakita ko po dito sa U.S. Nangarap po ako na gusto ko, pagbalik ko ng Pilipinas ganun din tayo."
After his graduation rites, Don took oath as 2nd Lieutenant officer in the Armed Forces of the Philippines.
Your extraordinary story has been submitted.