Everyone appreciates a simple good deed, but this #UberStory has its dose of kilig!
Twitter user with the handlename @__cklucas may have also found "forever" after finding the phone she left in an Uber car.
The 20-year-old student booked a ride via the transportation app, and left her phone last Friday, June 16.
What she did not expect was the driver went the extra mile and delivered her phone with flowers and a box of donuts.
CK turned out to be the sister of Hashtags member Jon Lucas.
On Twitter, she uploaded their selfies with the caption: "So I lost my phone, but thanks to this very kind uber driver for returning it!!! plot twist: ako na nakaabala, may pa [flowers] at [donut] pa si kuya!"
At press time, her Twitter post has received over 29,000 likes and 1,565 retweets.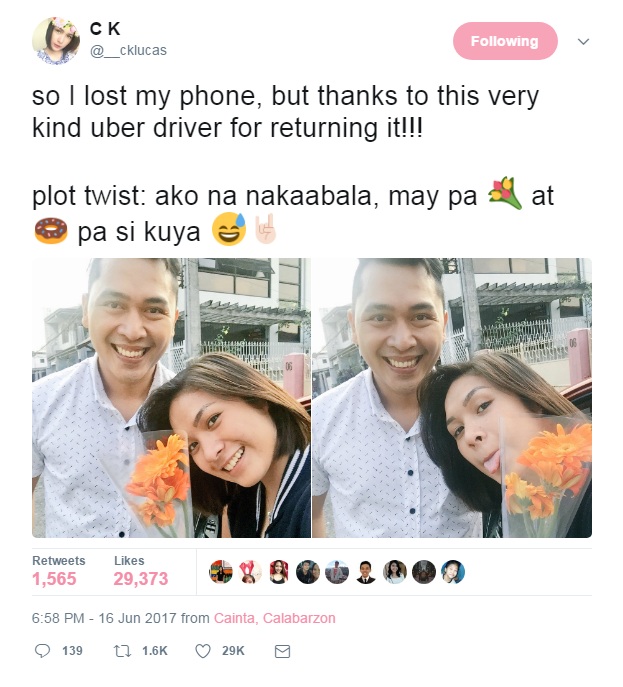 In a series of replies on Twitter, CK admitted that the gesture "felt weird," but she was thankful that the driver, whose name she didn't disclose, returned her phone.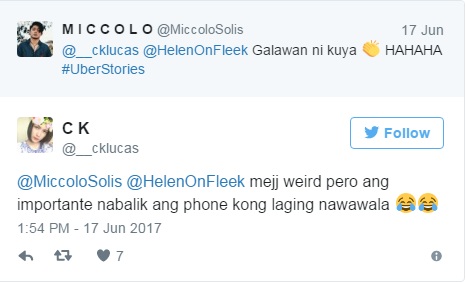 In another reply, CK said it was the first time she received flowers from a stranger.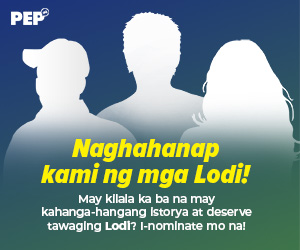 She wrote, "Nay, naiiyak ako. uber driver lang pala magbibigay sa kin ng bulaklak... HAHAHAHAH"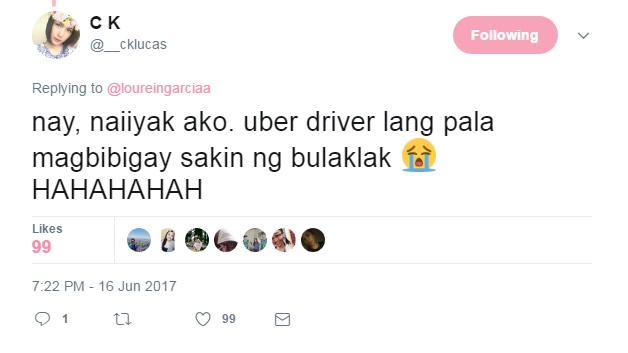 Her followers definitely loved the story; some are hoping for a follow-up or a continuation.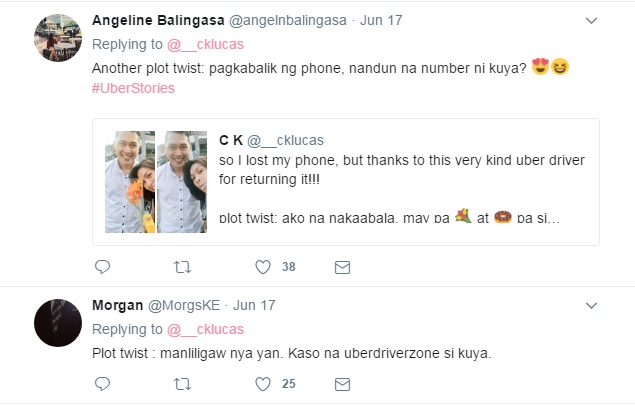 But whether or not romance is in the offing, we give the driver a round of applause for being honest and sweet.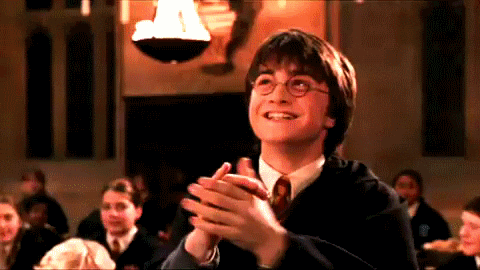 Your extraordinary story has been submitted.