A Filipino artist caught the attention of netizens last July 3, when History Channel featured his complex mosaic-like portraits on their Facebook page.
Meet Kel Cruz, a 26-year-old pixel artist who is "unconventional."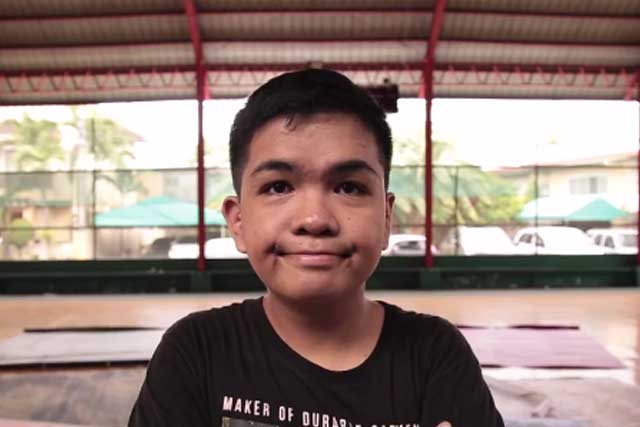 His art pieces are made of an odd array of materials such as duct tape, matchsticks, name stamps, and even lipsticks.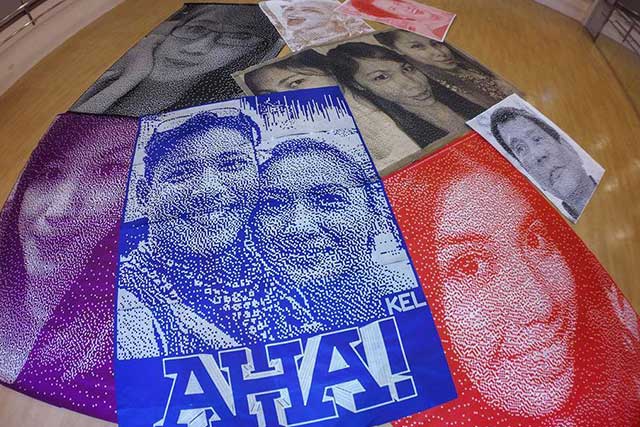 Despite having amassed an impressive array of portraits featuring local and international celebrities, it was his portrait of DC comic book character Harley Quinn (from Suicide Squad) that got everyone's attention.
Believe it or not, Kel made this portrait out of his own blood.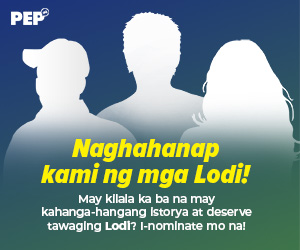 Insane, right?
But don't worry, Kel didn't cut himself up just for the sake of art.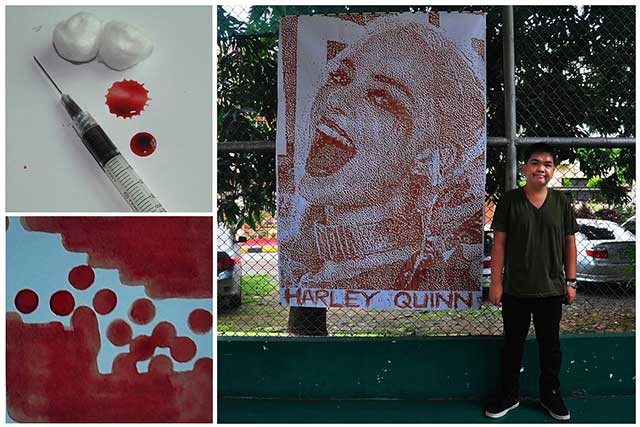 "Akala nila madami 'yon or galing sa sugat or laslas, pero injection lang 'yon.
"I think 20-30 cc [30ml] of blood lang 'yon. Not that much," he told PEP.ph (Philippine Entertainment Portal) in an exclusive interview via text message.
Kel, who's actually a nurse by profession, likes the challenge of using these unconventional materials for his works.
He says, "I think most of [the materials] are crazy.
"Mostly kasi, hindi mo alam kung paano gagamitin yung medium.
"Diskarte lang."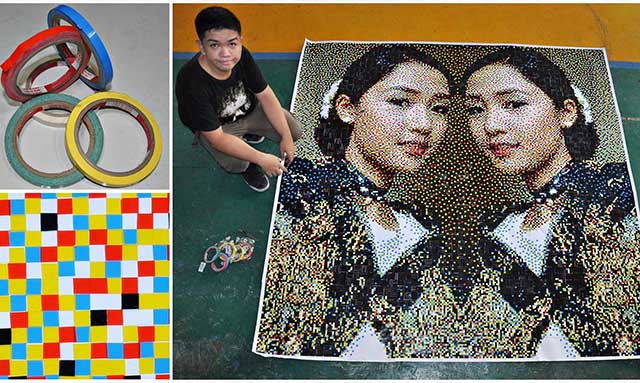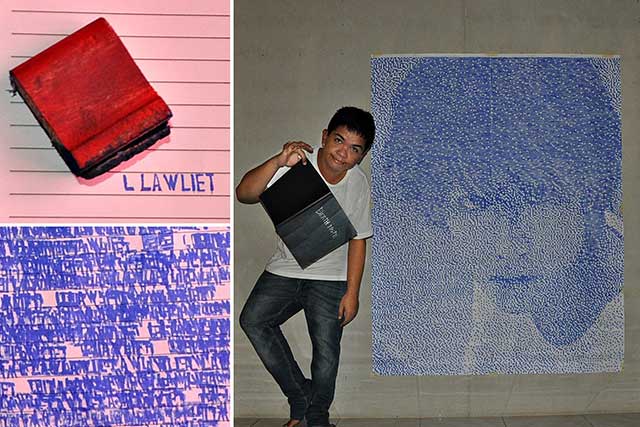 The Quezon City resident explained that he took inspiration from Red Hong Yi, a Malaysian artist and architectural designer who also made mosaic-like portraits of prominent public figures from unconventional materials.
He recalls, "Dati, pencil, pen, paint or normal medium lang gamit ko.
"It's about two years na akong gumagamit ng iba't ibang medium."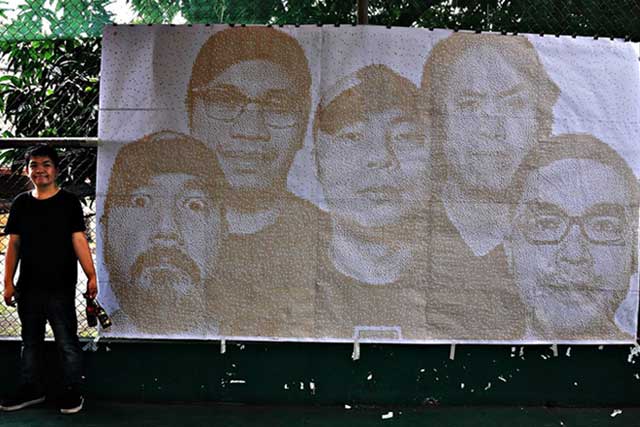 For most of his current works, Kel would use materials oassociated with his chosen subject.
He explains, "I really try to relate my subject to the medium or material I'm using.
"Like Duterte and Miriam [Defensor-Santiago] made from fingerprints; [international rock band] Red Hot Chili Peppers from hot sauce; Parokya ni Edgar from beer because of their Inuman Session concert, etc."
His works vary in size, but his biggest work so far stands 16 x 9 feet.
However, due to storage and travel purposes, he has been "toning down" the scale recently.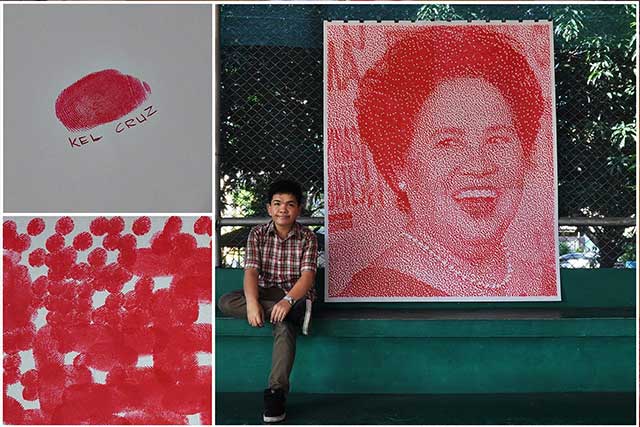 LOVE FOR ART. Kel was just four years old when he started drawing.
He reminisces, "Ever since I was a kid, I already loved art and creating stuff.
"I also have my cousin and grandpa to practice with, and basically got my influences at an early age."
But since his parents weren't exactly supportive of his artistic endeavors, Kel became a nurse.
He would still clock in for his shifts in between projects.
He admits, "I'm a nurse assigned at the OR area.
"Medyo mahirap, pero kaya naman."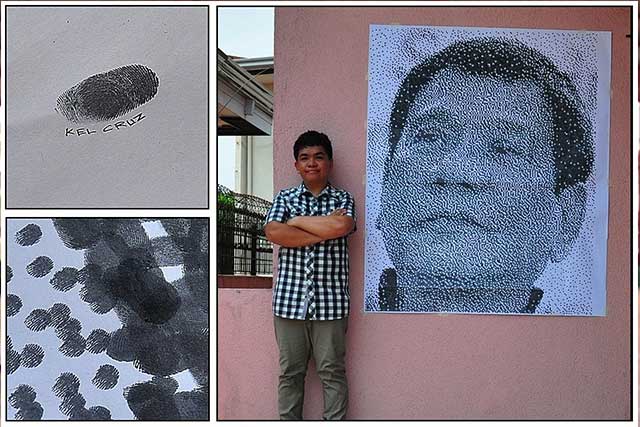 Currently, Kel went on leave to focus on an art installation.
But for most projects, the artist would swap shifts with his co-nurses or make sure that the shift wouldn't be left understaffed.
Despite this tough balancing act, Kel wouldn't think of giving up his passion for art.
He admits, "Sabi nila, wala namang mahirap kung gusto mo talaga ginagawa mo.
"I really like doing art because it's how I release stress and express myself.
"I also like using other mediums to show possibilities.
"And more importantly, I make portraits, most of the time to make [people] smile.
"No one hates having their portrait done."
His advice to his fellow aspiring artists?
"If maka-encounter sila ng problem or kapwa artist na may attitude, cheer up!
"Let those experiences or person be a reminder of [the kind of] person you won't want to be," he says.
By the way, if you want your own portrait done, he charges 20 to 25 pesos per square inch.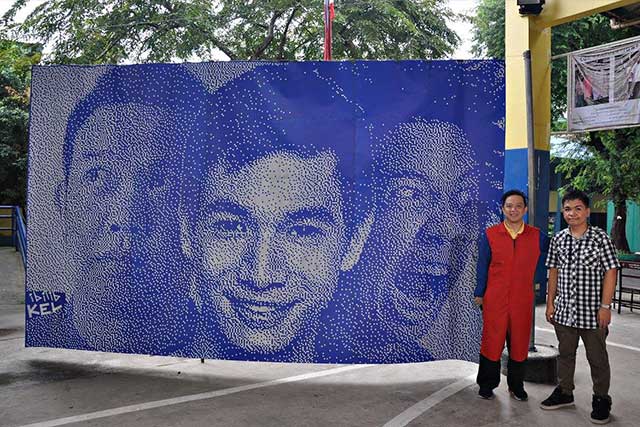 Your extraordinary story has been submitted.