What's your idea of an engagement proposal?
Some would want it grand with sparklers, flash mobs, balloons, and flowers.
Others would prefer to keep the occasion private, simple, and personal.
Levin Solis did a mix of both when he proposed to his long-time girlfriend Frances Rodas last July 3.
Their engagement made the rounds online because of its unique setup: Levin staged his proposal at a fast-food restaurant in Makati.
"I had no idea [tears of joy emoji]!" Frances wrote in her now-viral Facebook post.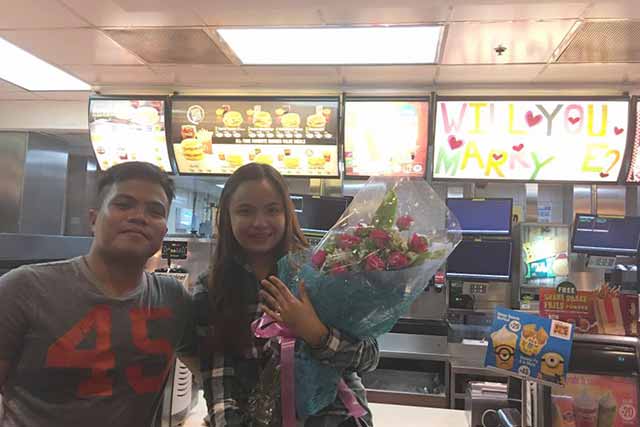 Frances and Levin were going by their usual routine of meeting up to eat before work.
Because Frances was running late, she was hoping to grab a sandwich instead of a sit-down meal.
But Levin insisted to stick to their go-to fast-food chain.
She recalled in her post, "He was insisting McDo na lang.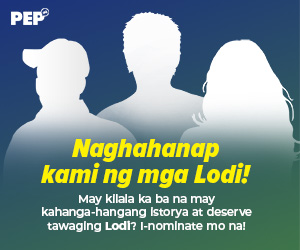 "So I ordered and asked the crew for 1pc chicken kasi fave ko chicken nila."
The cashier routinely asked if Frances wanted to add anything to her order.
"She then asked ano pa daw, sabi ko naman, ayun lang.
"Biglang sabi niya baka gusto niyo po mam nung bago naming product sabay ikot nun menu board at may message na 'Will you marry me?'"
Frances was caught completely unaware!
Levin got the help he needed from the crew because he used to be the branch's manager. It was also one of their favorite dating places.
Frances exclaimed, "It's a YES of course. Sobrang nahihiya ako kasi ang daming tao, may mga nag-video pa. Basa pa kami sa ulan.
"Di man lang ako nakaayos, but thank you, hon!"
She ended her post with the hashtags, "#HindiLahatNagpupuntaSaMcdoMalungkot #SaMcdoMayForever #After9Years."
Levin and Frances have been together since their high school years.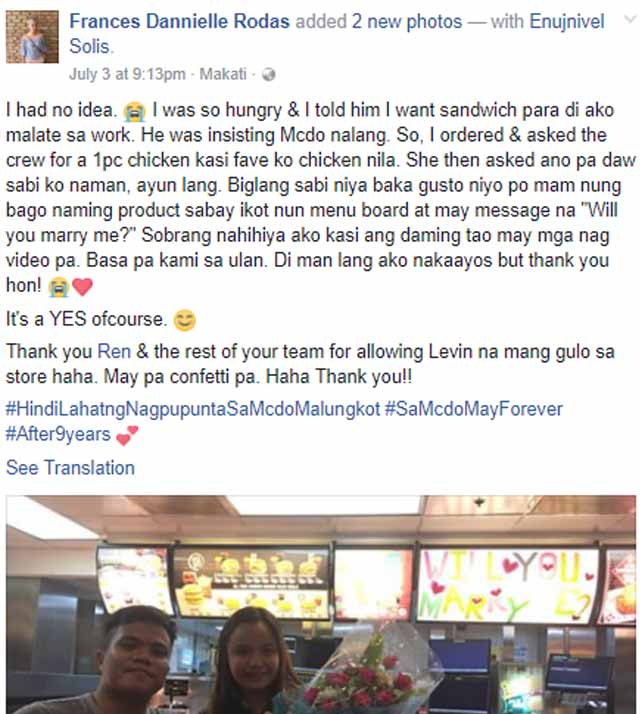 Your extraordinary story has been submitted.