Remember the 2004 romantic film 50 First Dates?
The character of Drew Barrymore got into a serious car accident and suffered anterograde amnesia.
Her condition affected her memory, and she could only remember what happened of the day before her accident, October 13, 2002.
This became a challenge for the character of Adam Sandler, who had to find ways to re-introduce himself to her over and over again.
It was just a movie. Who knew it could happen in real life?
That was what we thought until we heard about the story of Pio Pamintuan.
PEP.ph (Philippine Entertainment Portal) reached him via Facebook Messenger.
Today, August 14, Pio told PEP how his life took a 180-degree turn after he was diagnosed with encephalitis.
According to medicalnewstoday.com, encephalitis is "an acute inflammation (swelling) of the brain usually resulting from either a viral infection or due to the body's own immune system mistakenly attacking brain tissue."
The condition damages the temporal lobes of the brain that "are actively concerned with forming new memories, and is also responsible for storing memories."
Encephalitic patients suffer severe memory lapses; they have difficulty processing new information and recalling events that occurred before their illness.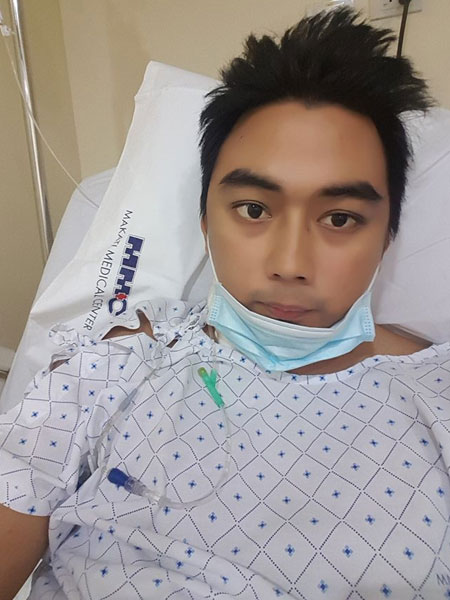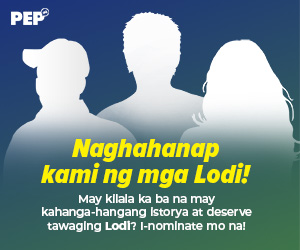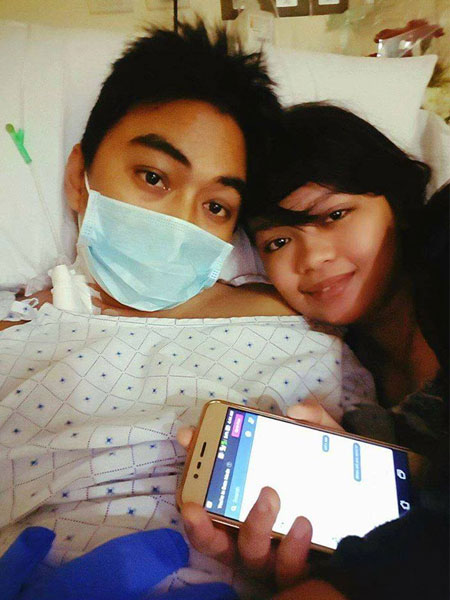 THE PROPOSAL. In Pio's case, he could not remember even his parents' names.
His Facebook feed was such a big help, but it became a real struggle for him to take in every single detail.
In February 2017, two months after the diagnosis, he decided to propose to his girlfriend of two years.
Pio recalled, "Asked my dad to get the nearest thing to a ring he can get.
"A small plastic thorn used to place greeting cards on flowers arrangements.
"I cut up the heart part to make a ring.
"I was very ashamed at the time since I was saddened that this was all I can give.
"To a person who once upon a time can buy anything he wanted and travel anywhere he wants, it was very humbling to feel so helpless.
"I wondered to myself if she can accept me for what I had and love me for who I was."
In his hospital gown, with a plastic engagement ring and "every single ounce of courage and shame I can muster," he proposed.
Pio narrated, "With the words 'God gave me a 3rd chance at life, I promise to love u everyday and to live my life to make you happy.'
"'I don't remember our life but i know in my heart that i love you with all my heart.'
"She accepted the ring, laughing the whole time, and that's when I saw she had a ring all along."
Pio had already asked for her hand before he got sick.
Continuing his story, "She was very happy and appreciative and she told me again how I proposed once upon a time in Olongapo before all this happened.
"She patiently shared our story of how we met for the hundredth time and how I proposed."
He added, "The plastic ring is now a heirloom that we will share with our future children to share our story."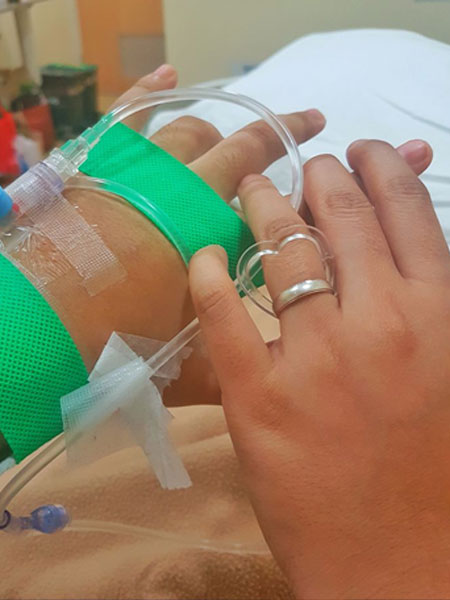 On March 6, 2017, the 27-year-old patient wrote this beautiful poem titled The Heart Never Forgets as a gift to his beloved.
It must have hurt her so badly when I first woke up.
I asked her who she was and why she was pregnant.
With no memory of my life
I forgot our life together…
Our moments we shared, and who she was.
She tried to hold back her tears and tried to understand.
She patiently waited and never left.
I asked her about our story every time and wrote how we met in my journal.
For almost a month, Mae never got tired of retelling.
Holding my hand from the start to the end.
Shared Christmas, New Year and Epiphany protecting me from myself...
From pulling my intravenous lines, intrajugular lines and all contraptions attached to me.
She held my hand to make sure I wasn't stupid enough to hurt myself.
From losing my sanity to dropping down to my bare hospital gown,
I somehow lost who I was.
Now that I'm aware of my life, I cry every time I realized I've hurt her so much,
Forgetting the times we shared together.
Only the photos could bring back memories.
I wonder despite losing everything, how I can be so blessed
To have someone like Mae in my life.
I must have done something right in my past to deserve someone like Mae
Or God must be with me throughout to reward me,
To make me feel blessed, despite losing almost everything.
The funny thing is even if I lost the memory of her, my heart still beats for her…
Knowing in my heart and soul that I love her with all my heart.
I knew I loved her, even before I knew who she was.
Even if I lose every speck of me.
Just know that I will always love you whatever it takes.
In May 2017, Pio and his fianceé got married.
Two months later, his poem was reposted on the Facebook community of encephalitis warriors and prayer warriors.
With constant medication and memory aids, Pio has been getting his memory back, including his life and his work.
Having a son has given him a new purpose.
"Now my reason for living is to take care of my family as well as to share my story to others.
"Its probably why I fought so hard to live...because I have a family and a son."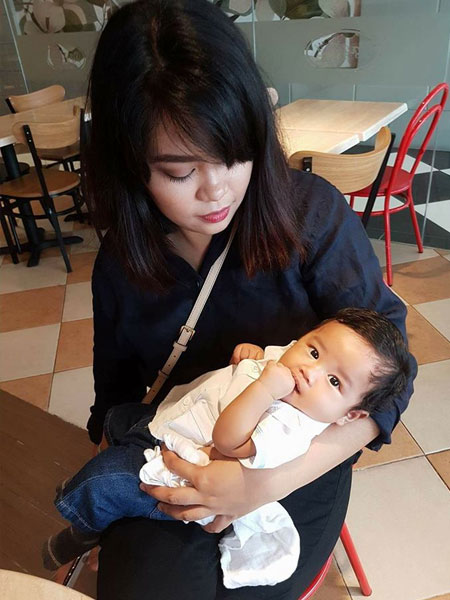 Your extraordinary story has been submitted.