If you're an avid fan of Korean entertainment, you might have already encountered the charming "TaeTae family" from the SBS reality show Oh! My Baby.
From 2014 to 2016, Korean-American actor Ricky Kim and Korean theater actress Ryu Seung Joo gave fans a peek of their domestic life, and won the hearts of viewers worldwide.
People loved watching the antics of their two children Taylor and Asher, and seeing the couple welcome their third child Ellysen.
The family has started touring Asia to personally thank their fans.
Last August 2, Ricky Kim and the TaeTae family arrived in Manila for the first time to meet their fans.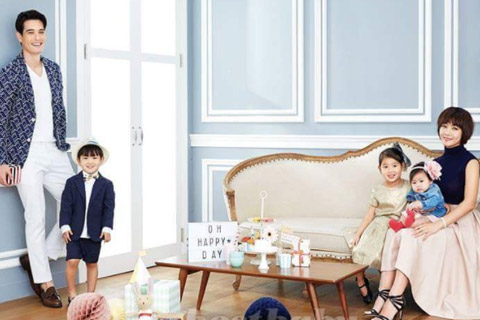 BEING TRANSPARENT. Ricky was 26 years old when he entered the Korean entertainment industry.
Around this time, Ricky met his future wife Ryu Seung Joo in an outreach program here in the Philippines.
After two years, the couple married.
However, many saw the move as a "career suicide" as it was a highly uncommon practice for a young actor to be off the market.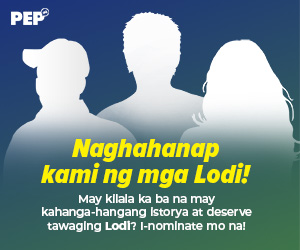 In an exclusive interview with PEP.ph (Philippine Entertainment Portal) last August 4, at Warung Kapitolyo in Pasig, Ricky explained how the industry was wrong to think that his decision to marry Joo was a bad move.
He remarked, "I gave an interview two years ago about 'career suicide.' I don't see it as 'career suicide.''
In fact, Ricky said he has never felt so "enlightened" and "free."
"But the way that the industry looks at it, 'Okay, he's done.'
"So he's married, he's done.
"He has kids, he's done.
"But I just can't be [not] true to who I am.
"I'm not afraid of doing things differently," Ricky continued.
His golden rule as an entertainer: "be transparent as [you] can be."
Even though his family was the subject for a reality show, which is often be seen as fabricated reality, Ricky made sure everything people watched on TV about his family was honest and true.
"[The family] try things that are adventurous because that's what we do, but there is a very, very, very deep, dark line of what I wouldn't do and I won't be fake…
"We're not going to do things we don't do, we're not going to wear things we don't wear, we're not going to eat what we don't eat.
"So, to be transparent, I had to tell the producer, the director, the writers that, 'I'm sorry, but you can't produce and write this show because we don't do that.'
"And it turned out to be the amazing thing…"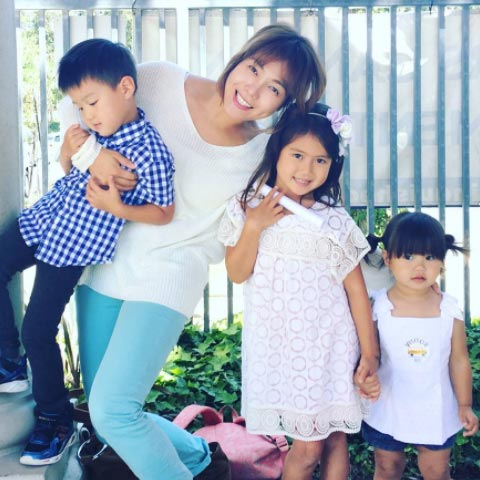 FAMILY FIRST. At this point in his life, Ricky would call himself a "family man first" rather than an actor or a producer.
The celebrity dad said, "When I come home, I'm always a father and a husband."
"I love going home and having the foundation of family that keep me grounded…
"[Fatherhood] made me more responsible, made [me] more direct with what I want to do.
"It filters out a lot of things I don't need around."
When it came to parenting, the Korean-American actor found a common ground between the values of the two cultures.
"Korean values [are] about family...There's a very high loyalty, respect of family—of the father, the grandfather, the mother, the older siblings.
"My father's military, so I understand the levels of authority.
"There's a very honorific loyalty there, which is beautiful.
"It transitions over to work, too...I mean, pouring people drinks, bowing, and saying hello. It's very [respectful].
"I love respect.
"I think it's awesome."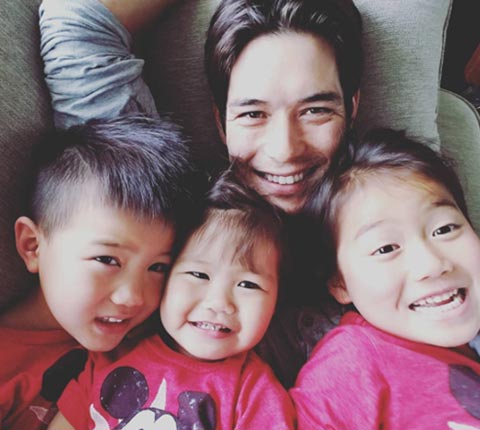 Having encountered Pinoy families before, what was a Filipino trait that Ricky would like to teach his children?
"Giving. Being thankful and giving," he answered.
"[Filipinos] are giving, loving, and patient… always happy and smiling.
"It's just amazing!"
Last August 7, the TaeTae family partnered with Right Start PH and held an outreach program for underprivileged families in the city.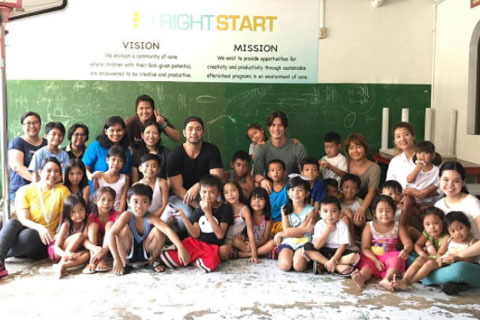 Hayden Kho Jr. also lent a helping hand.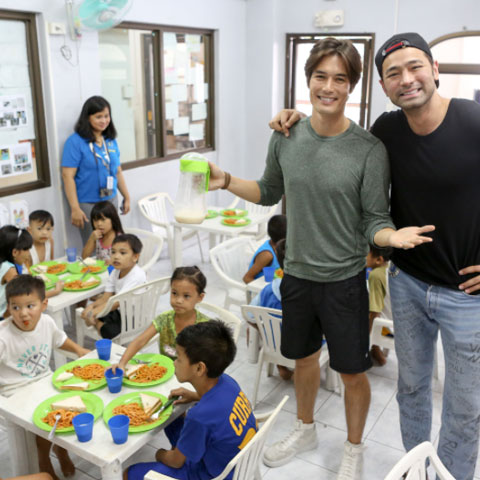 Afterwards, the TaeTae family met the rest of the Belo-Kho family.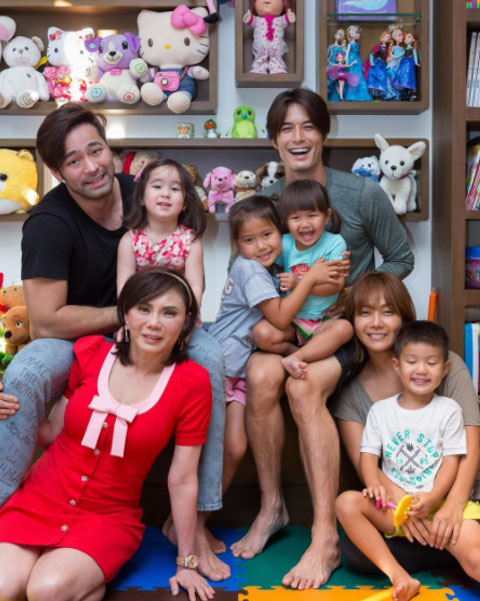 Your extraordinary story has been submitted.